Masaya Volcano is located a little over 10 miles south of Managua in Masaya Volcano National Park.  I visited the volcano with some friends I met in Granada on my way to the airport in Managua.
On the way up the mountain, you'll see a large cross.  Apparently the cross was built to ward off evil spirits, as Masaya's discovery led the local people to believe they stumbled upon the gates of hell.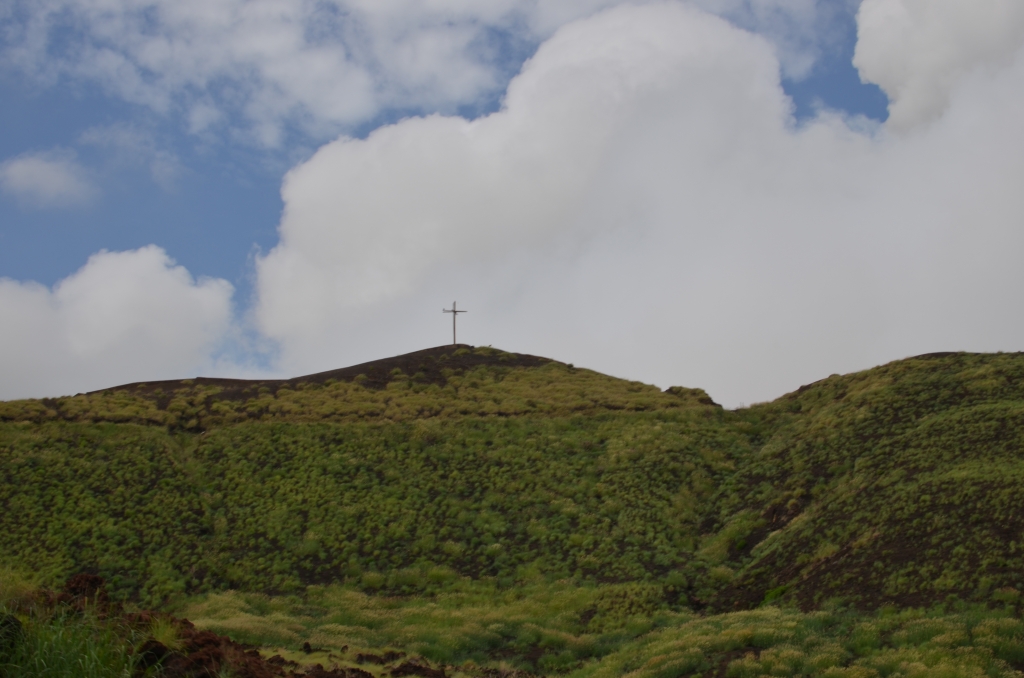 The top of Masaya is actually quite beautiful.  On a clear day, you have an extensive view of green pastures.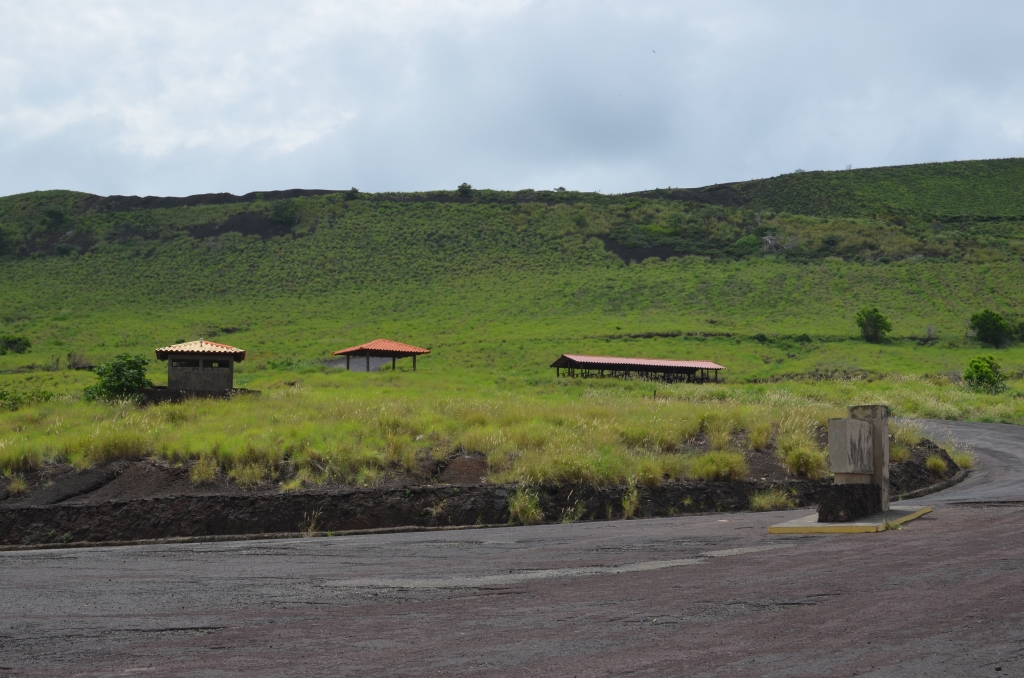 You can drive right up to the crater.  Supposedly, visitors aren't supposed to stay at Masaya for longer than 20 minutes due to the sulfate and phosphate in the air, but this rule isn't enforced.  Depending on the wind and where the fumes are blowing, sometimes you can see to the bottom of the crater and other times not.  I could barely see a few feet down due to the level of smoke emanating from the crater on the day I visited.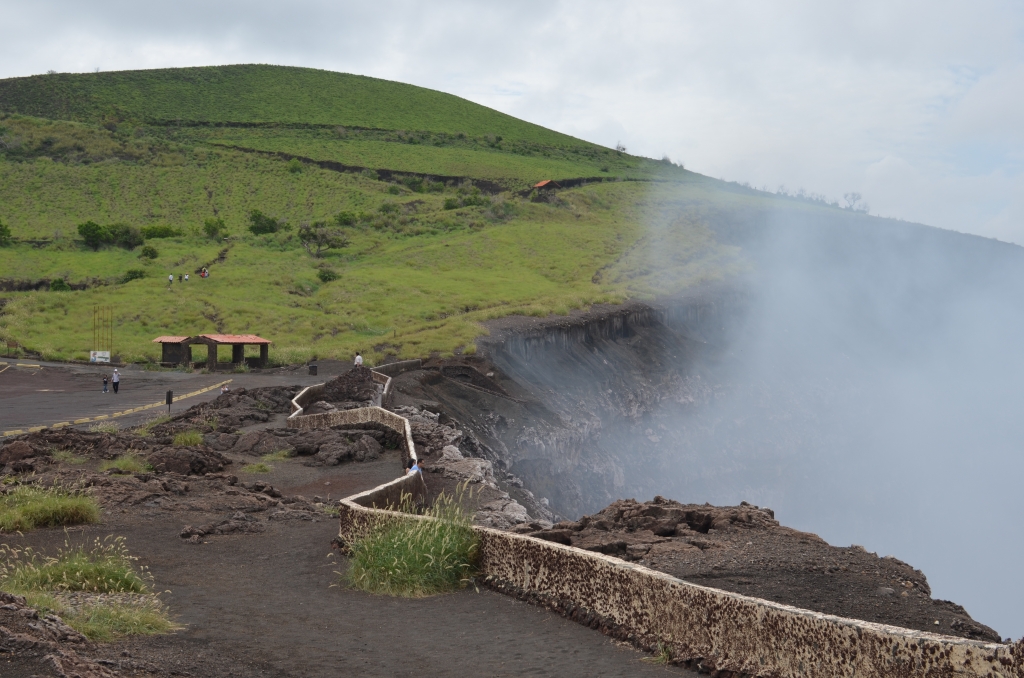 FUN FACTS!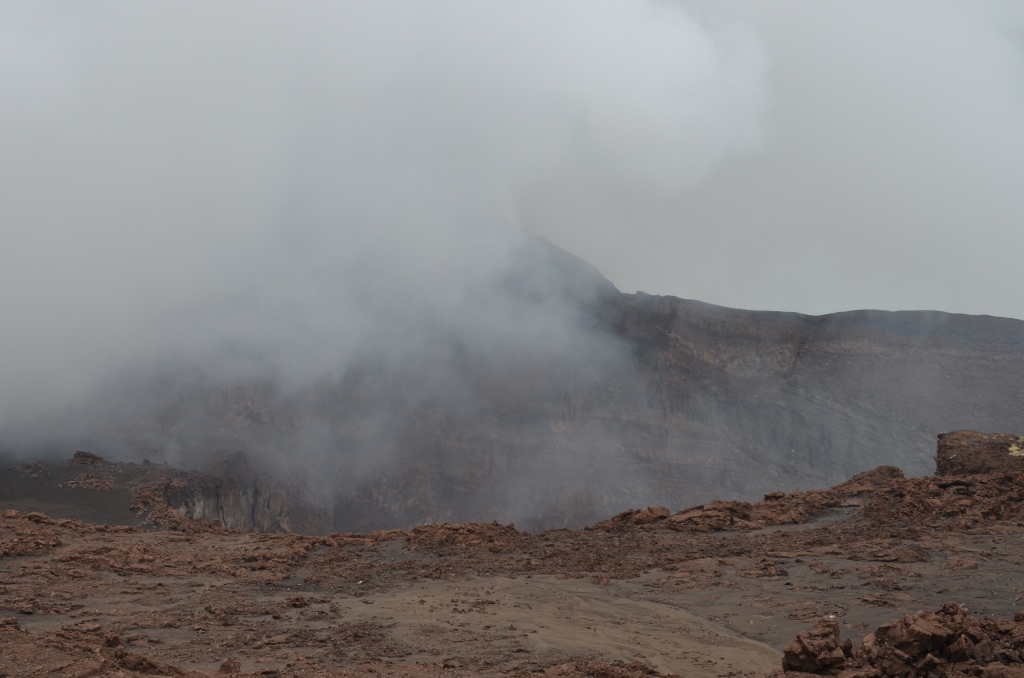 Masaya is generally considered to be the large crater, though there are actually multiple craters.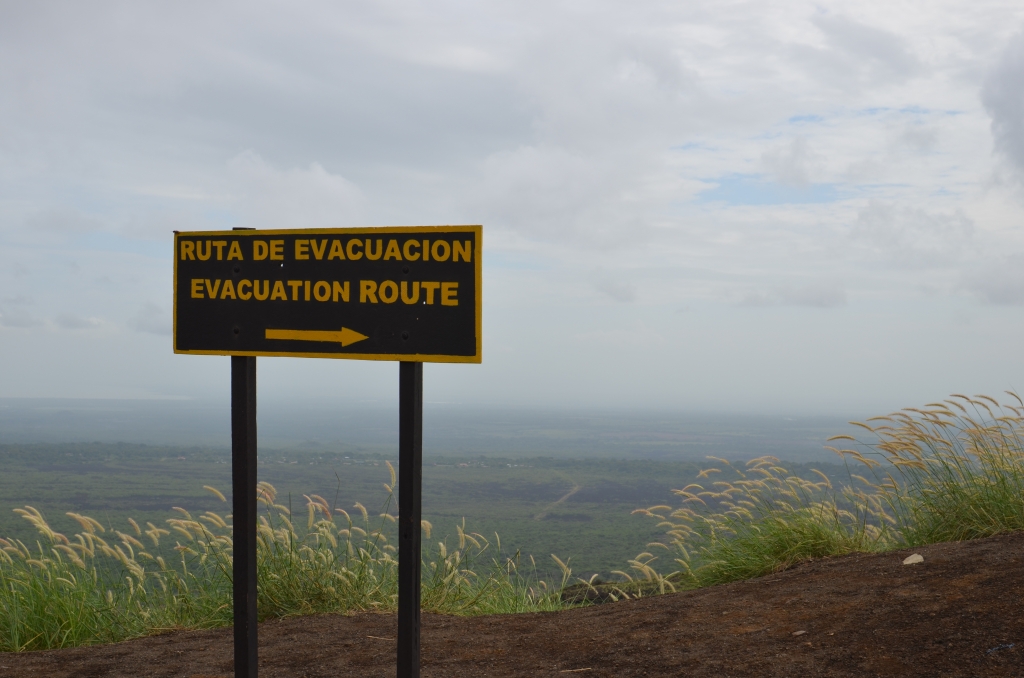 You used to be able to climb up to the cross, but now several pathways are blocked off due to the possibility of landslides.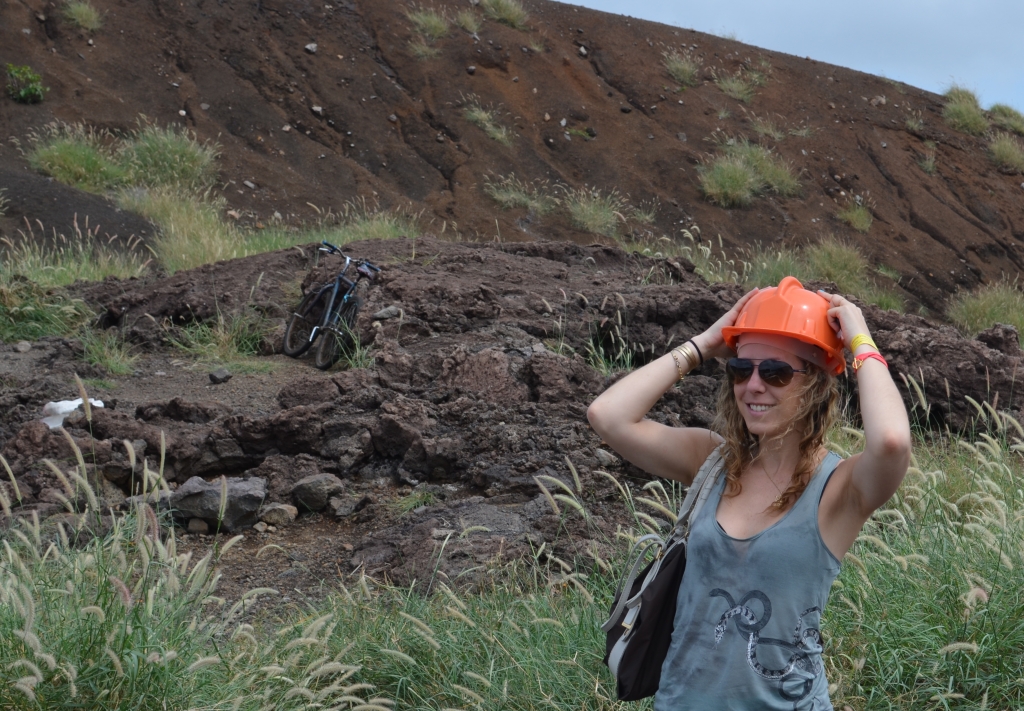 Hard hats are given to all visitors at the entrance, though wearing them isn't enforced.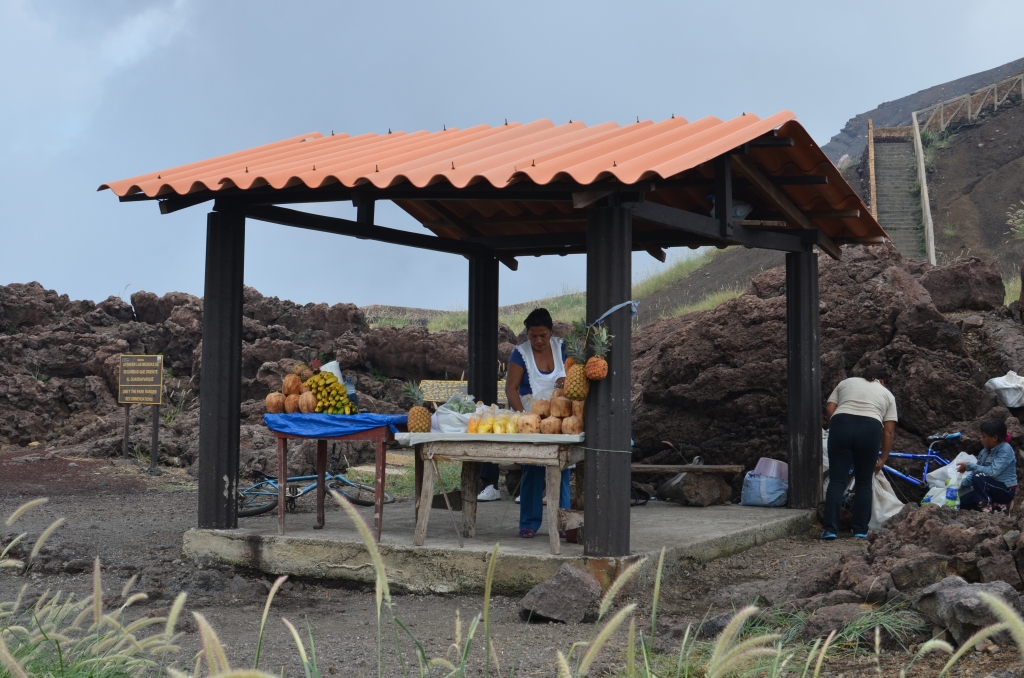 There is a woman with fresh fruit in case you get thirsty.  Apparently the 20 minute rule doesn't apply to her.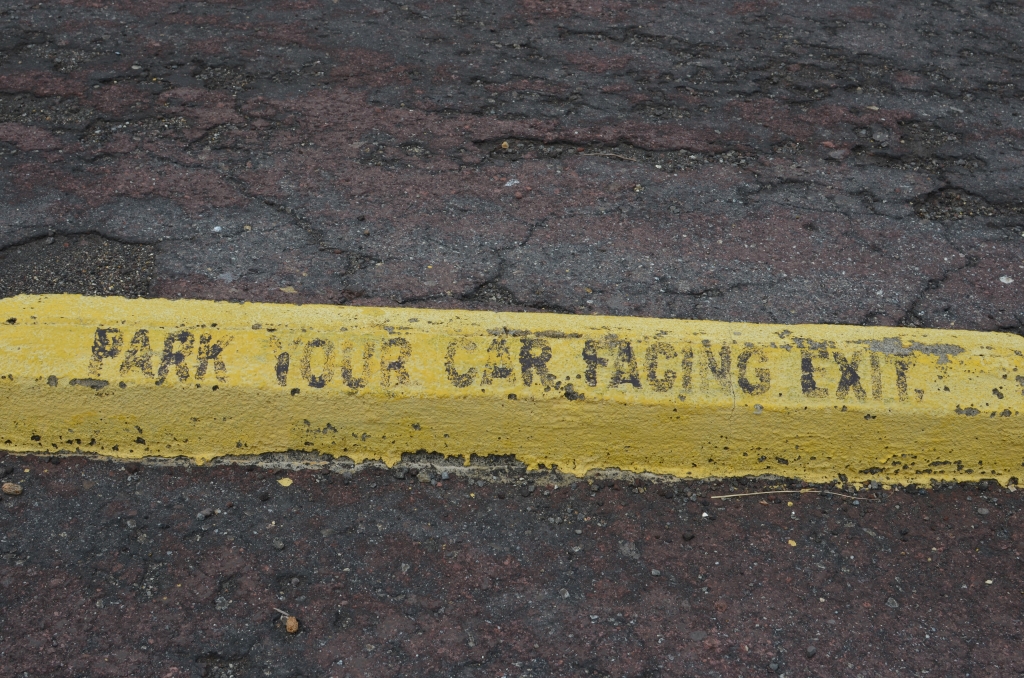 Cars must be parked facing the exit, in case you need to make a quick getaway.  Because this will totally prevent you from being injured if the volcano decides to spit rocks your way.
Like what you see? Don't forget to like City Gal on Facebook and follow City Gal on Twitter!  Also, don't forget to sign up for email updates to get the latest articles delivered direct to your inbox!