I arrived in Granada early in the morning from San Juan del Sur.  It was an unexpected arrival and I had no time to find a place to stay in advance.  I asked to be dropped off by Parque Central because I knew it was surrounded by hotels and, being a more touristy area, would be relatively safe.  To my surprise, I had a difficult time finding a place to stay due to Hipica and Carnival in Granada that weekend.  I finally stumbled upon Hotel Colonial, a wonderfully quaint boutique hotel just off the main square, and was able to book a room.
I missed San Juan del Sur immediately.  SJDS has so much character and lacks the family vacation feel I despise so much.  After meeting many people in Nicaragua, I learned that the expats living in SJDS aren't fans of Granada, and those living in Granada find SJDS to be dirty and unappealing.  But I was determined to uncover the character of the city, and fell in love with it more than I could have anticipated.
Granada is the oldest city in continuous use in Central America, and dons spectacular revived colonial architecture.  It's a great walking city and a jumping off point for many area attractions. Along Parque Central, home to inauthentic horse-drawn carriages and souvenir stands, is the Cathedral of Granada.  If you climb to the top, there is an excellent view of the city and its surroundings.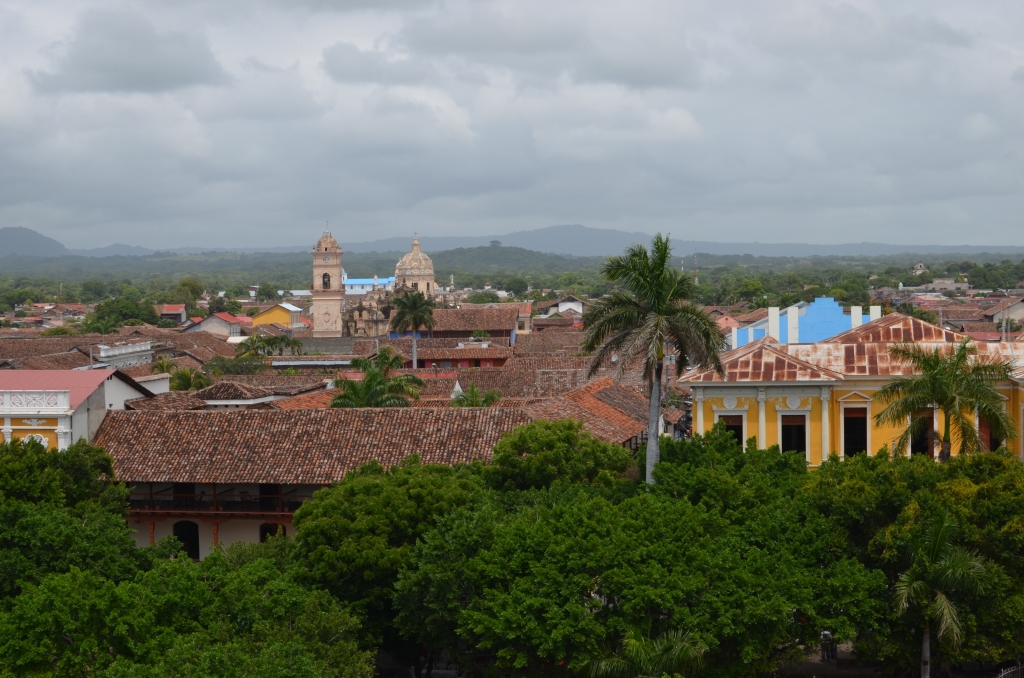 View of Granada from Cathedral.
The streets surrounding Parque Central have been totally restored to their colonial glory.  There is fresh brightly colored paint and the streets are clean.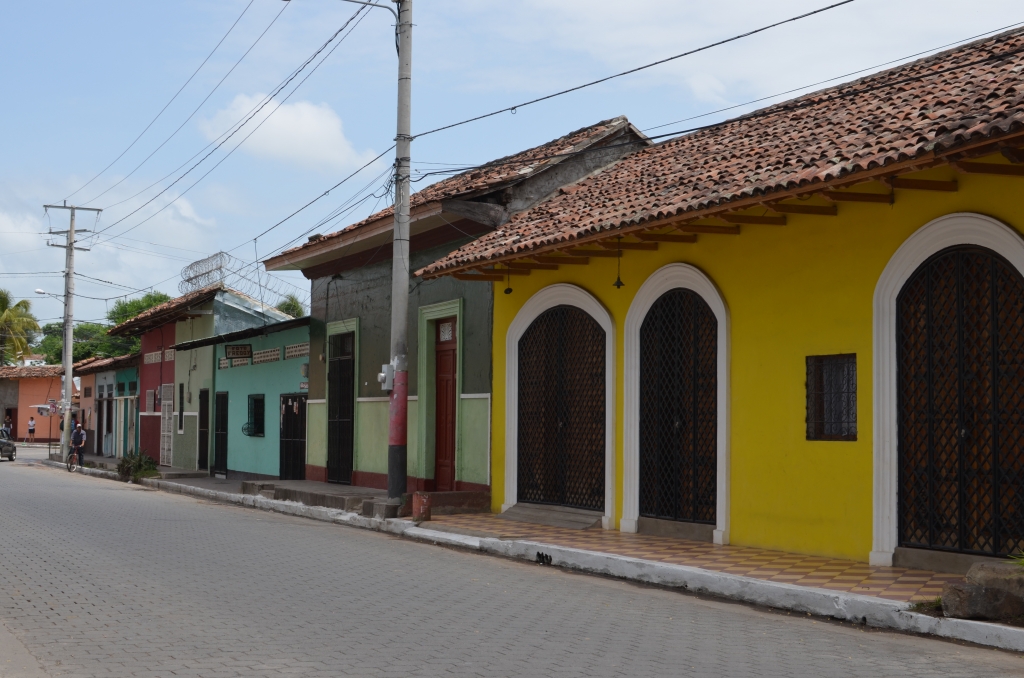 Street off of Parque Central.
If you take the time to wander a bit off the beaten path, the true Granada is revealed – children playing in the street, local markets, quiet side streets and residents going about their business.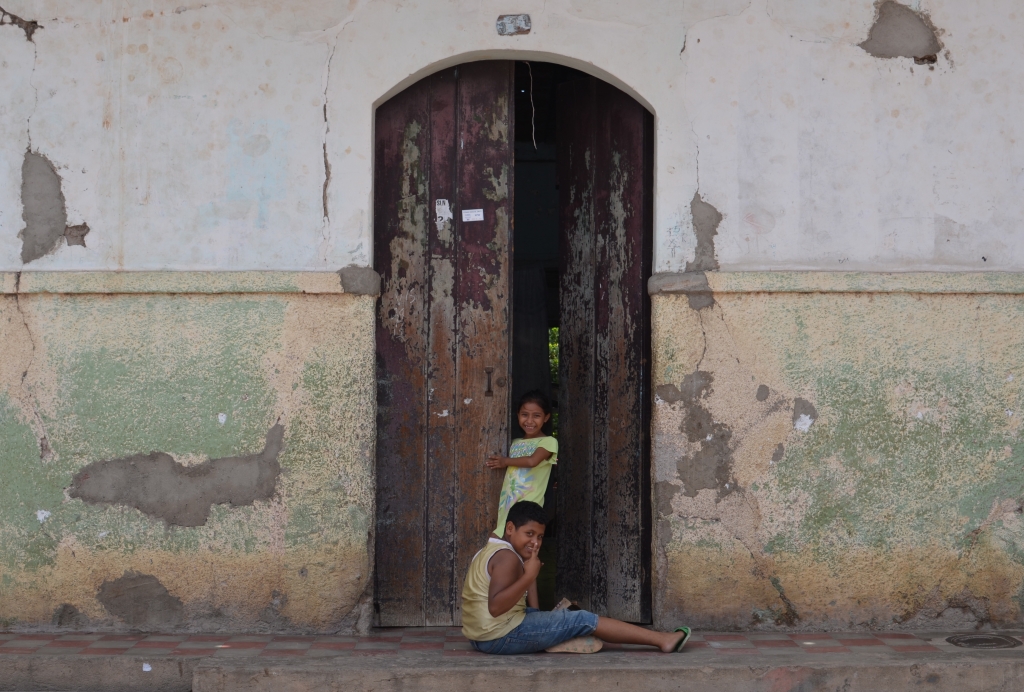 Smiling children.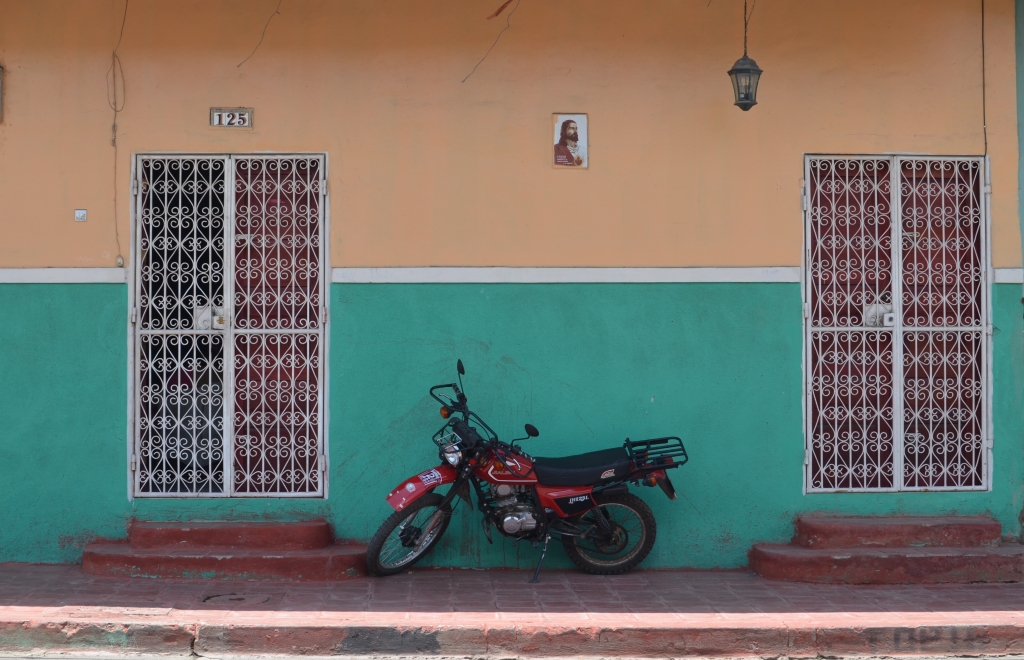 Local residence.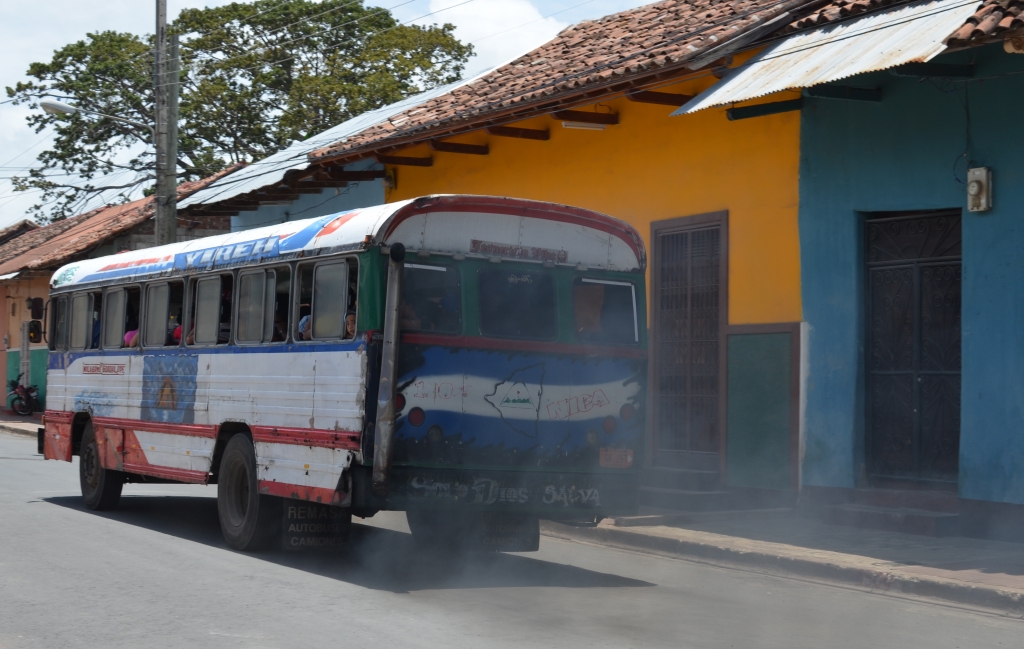 Nicaraguan "chicken" bus.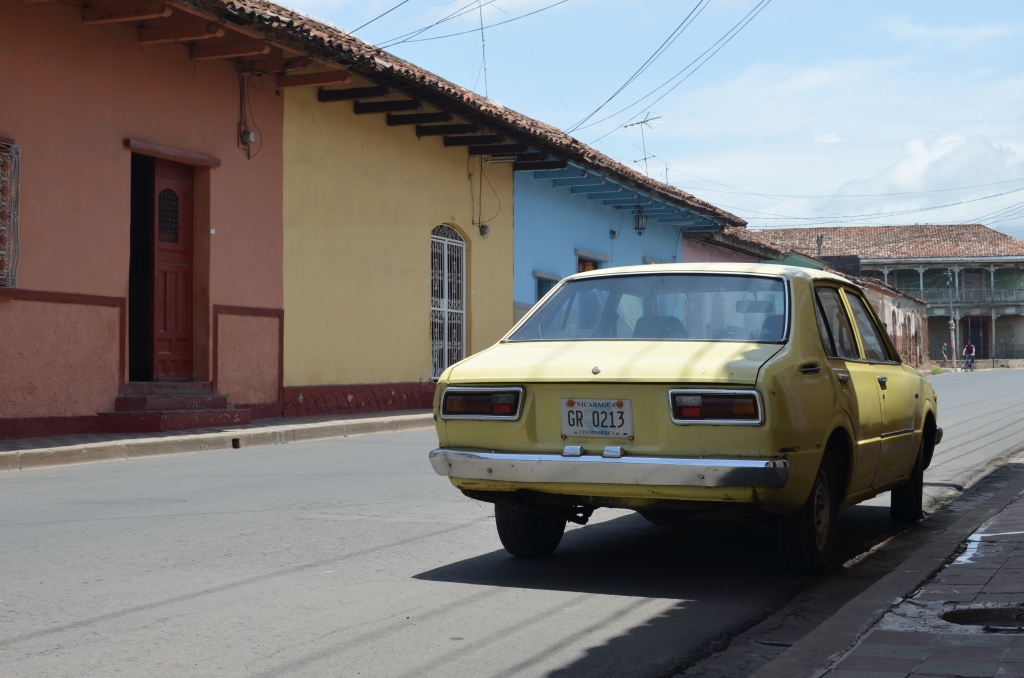 Although many visitors use Granada as a jumping off point for nearby attractions, there is plenty to see and do in Granada.
Granada Market
I love love local markets.  Granada Market is just a short walk from Parque Central and has a distinctly local flavor.  The market smelled a bit, I was the only gringo in sight, and there was really nothing I desired to purchase.  Nevertheless, I loved the energy and local flavor and would recommend this to anyone visiting Granada.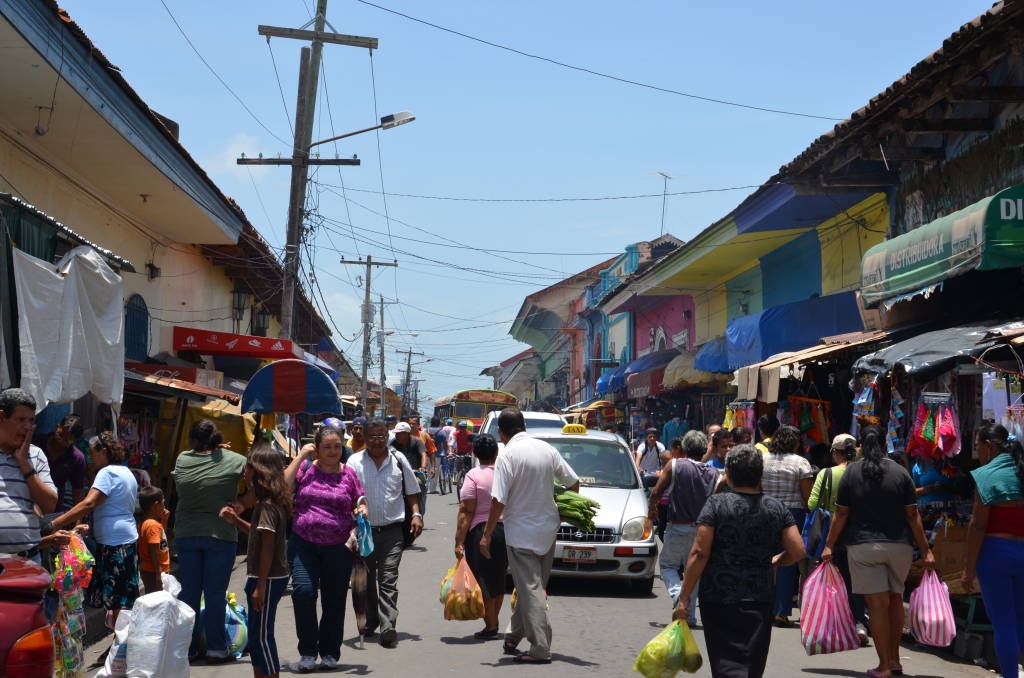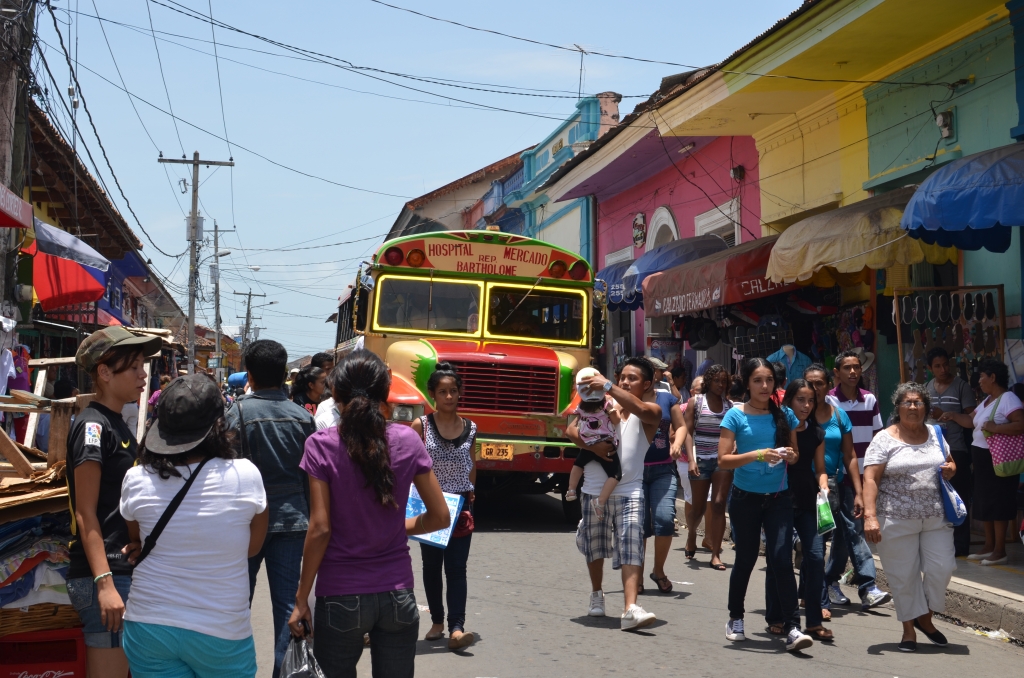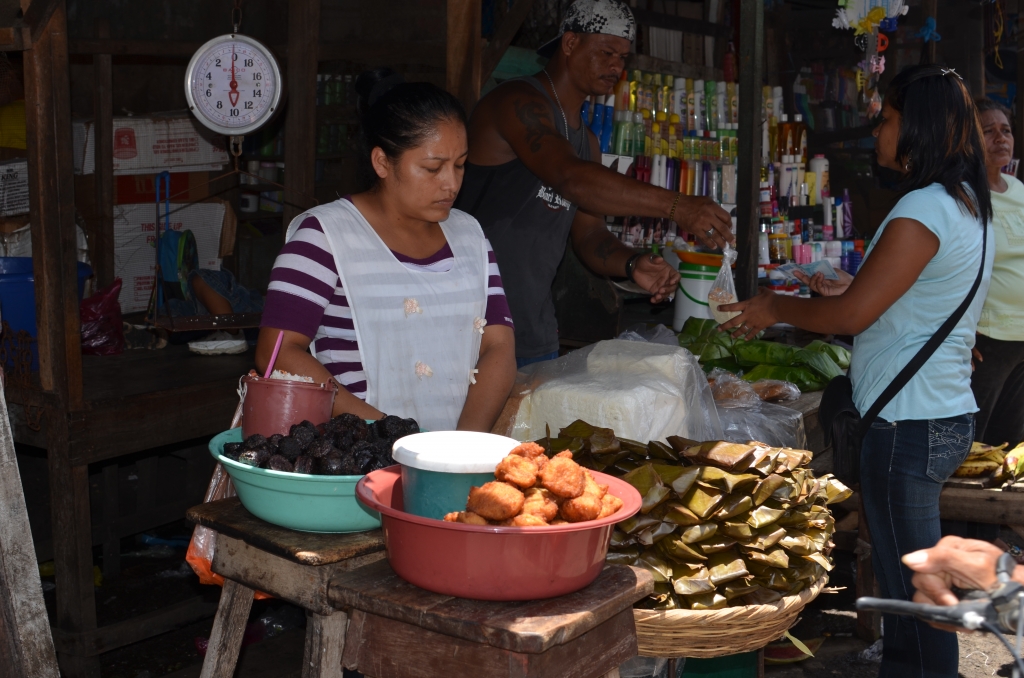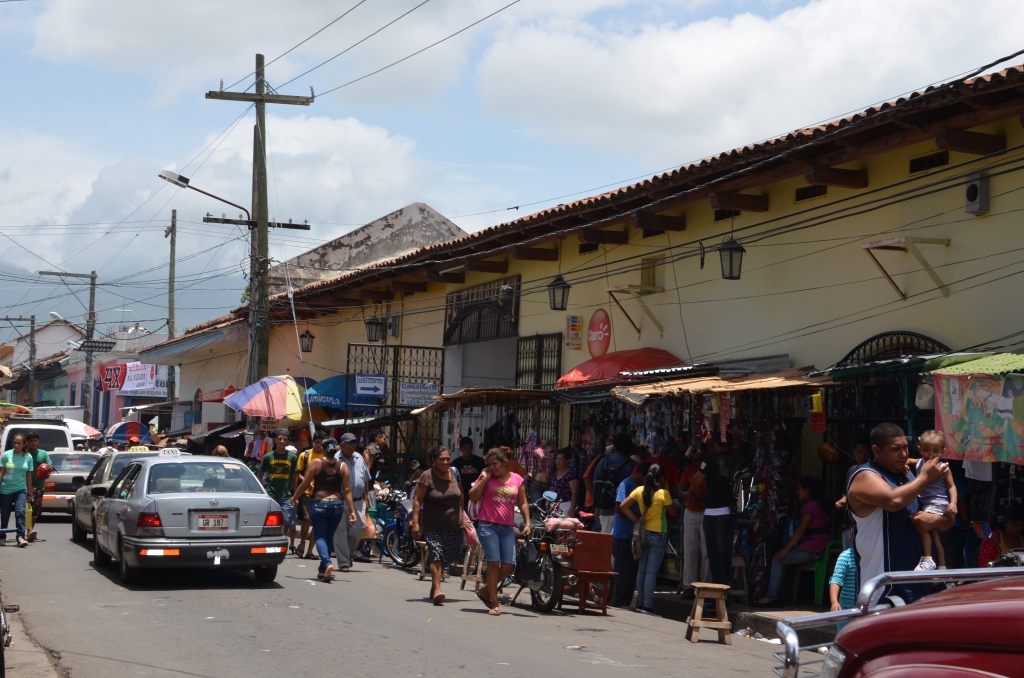 Chocolate Museum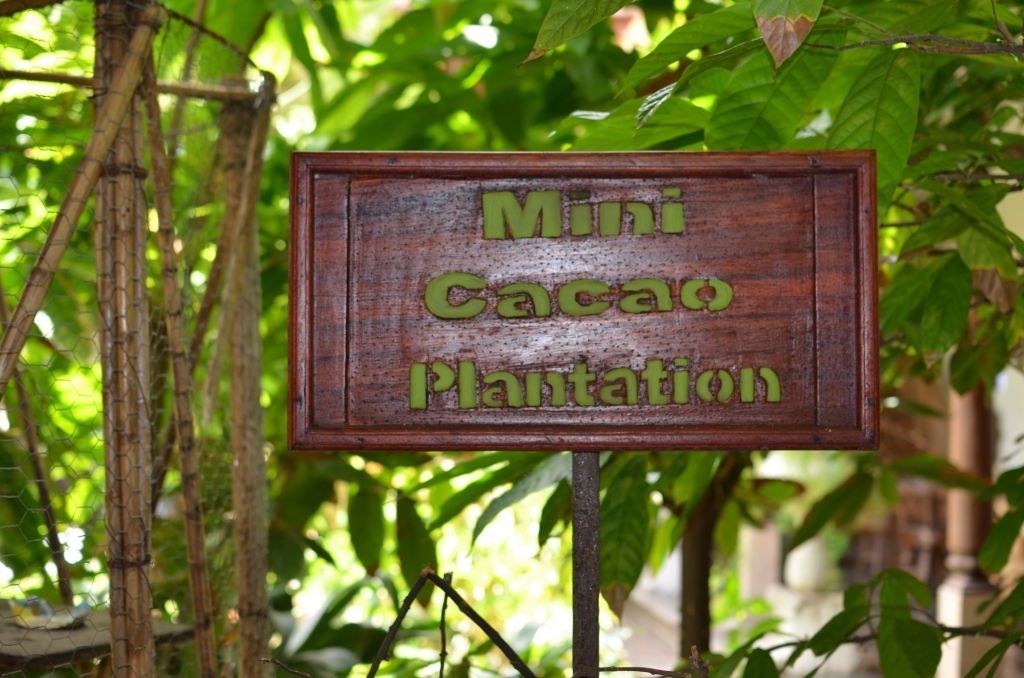 Granada's Chocolate Museum highlights everything special about Nicaraguan chocolate.  They also offer daily chocolate-making workshops.  And, of course, you can stock up on your favorite cacao goodies.
Festivals and Carnivals
Granada is home to many festivals.  As I said, I was there on the weekend of Hipica and Carnival. Hipica is a horse parade and horse owners travel from around the country.  Carnival kicked off with an exciting parade of dancers, musicians, intricate floats and colorful costumes.  Granada swelled with people and energy.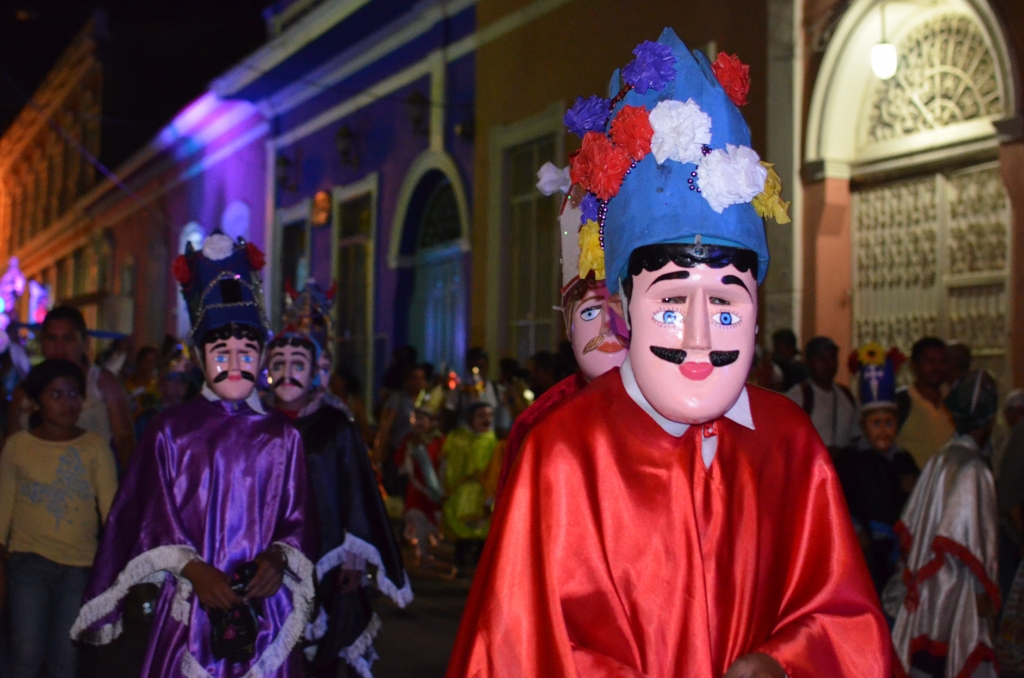 Colorful costumes.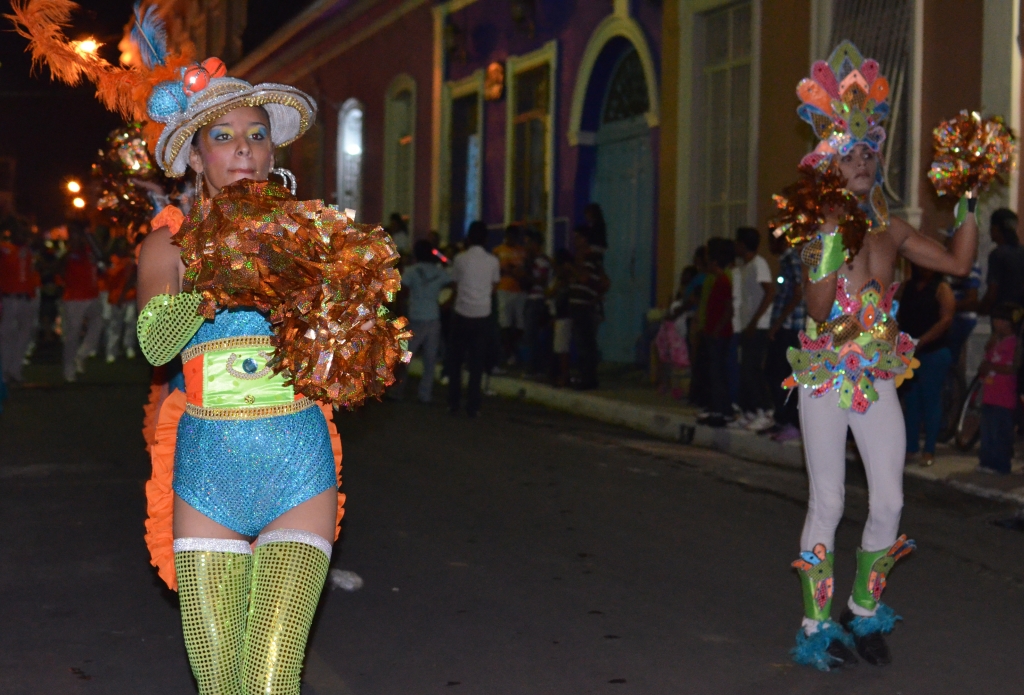 Dancers.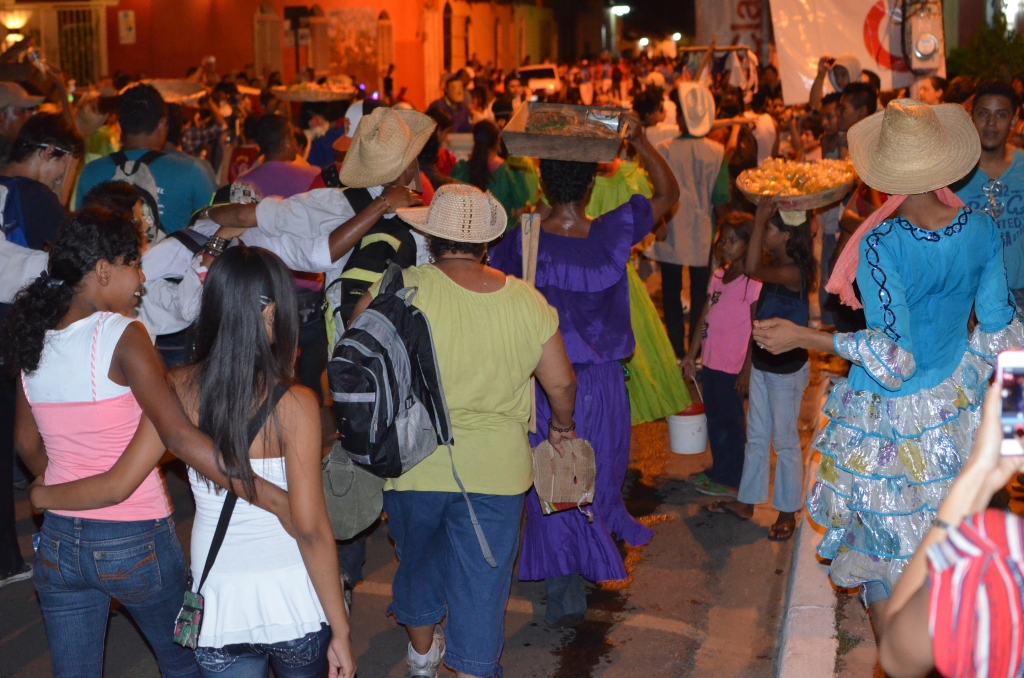 Large crowds of people dance and drink in the street.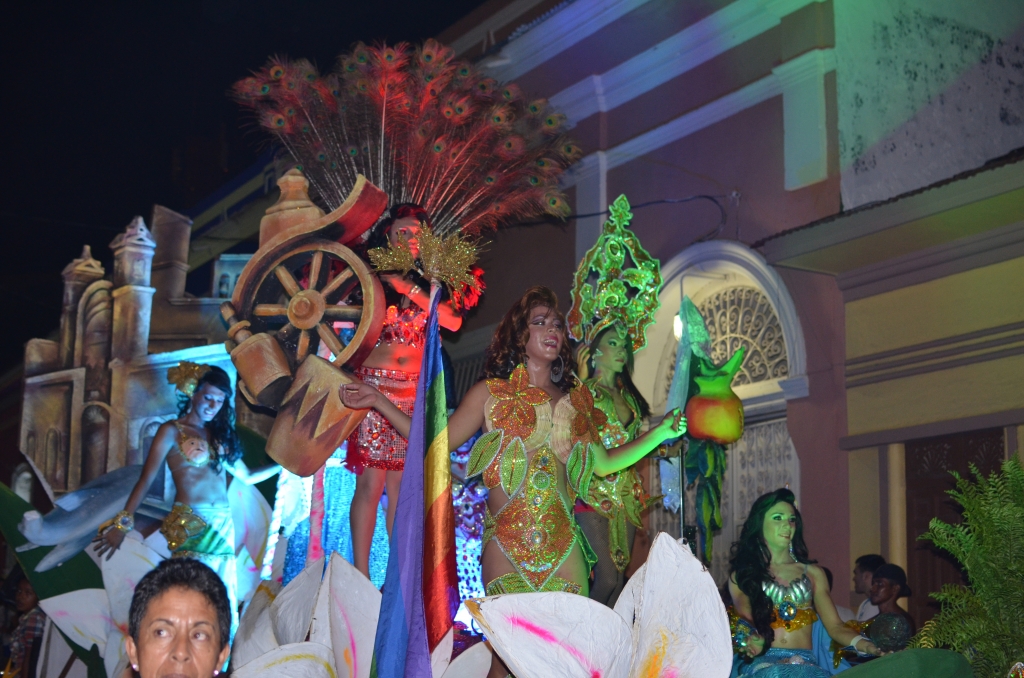 Finale float.
Las Isletas
No matter where you find yourself in Granada, you will have a spectacular view of Mombacho. Mombacho allegedly erupted 6000 years ago and spit rocks throughout the city, creating one of Granada's most well-known attractions, Las Isletas.  Las Isletas is a group of over 350 small islands off the coast in Lake Nicaragua.  If you walk to the pier, you'll find several operators waiting to take you on a tour of these unique islands.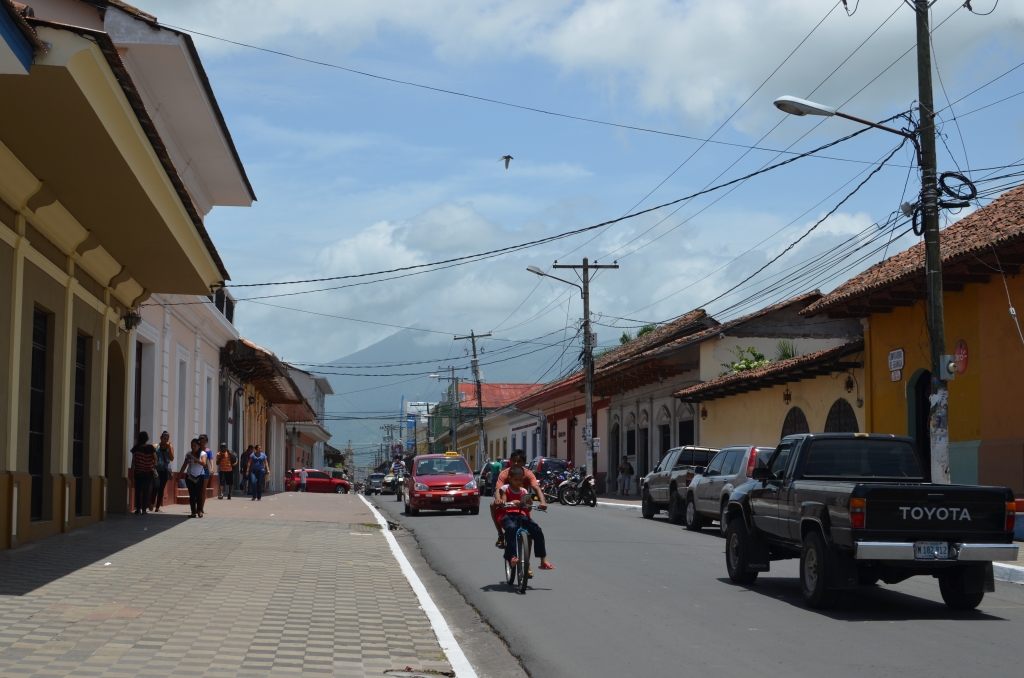 View of Mombacho from Granada.
Granada is also a jumping off point for so many wonderful things including Mombacho, Masaya market, Masaya volcano and Laguna de Apoyo.
Laguna de Apoyo
Laguna de Apoyo is a is a lake and nature reserve located west of Granada, halfway between Granada and Masaya.  There, you can swim, dive or boat in the crystal clear turquoise water, hike, sunbathe or otherwise enjoy the beautiful surroundings.  There are hotels and hostels where you can stay, or where you can pay a small fee (around $5) for use of the facilities and property for the day (I've heard good things about Monkey Hut).  You can get to the lagoon by taking a taxi from Granada or Masaya, or by taking the bus from Masaya.
An alternative to heading straight for the lagoon is to head to Catarina Viewpoint, just west of Laguna de Apoyo.  Catarina's high elevation and fertile soil lends itself to many nurseries, so you'll likely pass several small flower shops catering to customers from as far as Managua.  From Catarina Viewpoint, you can hike all the way down to Laguna de Apoyo.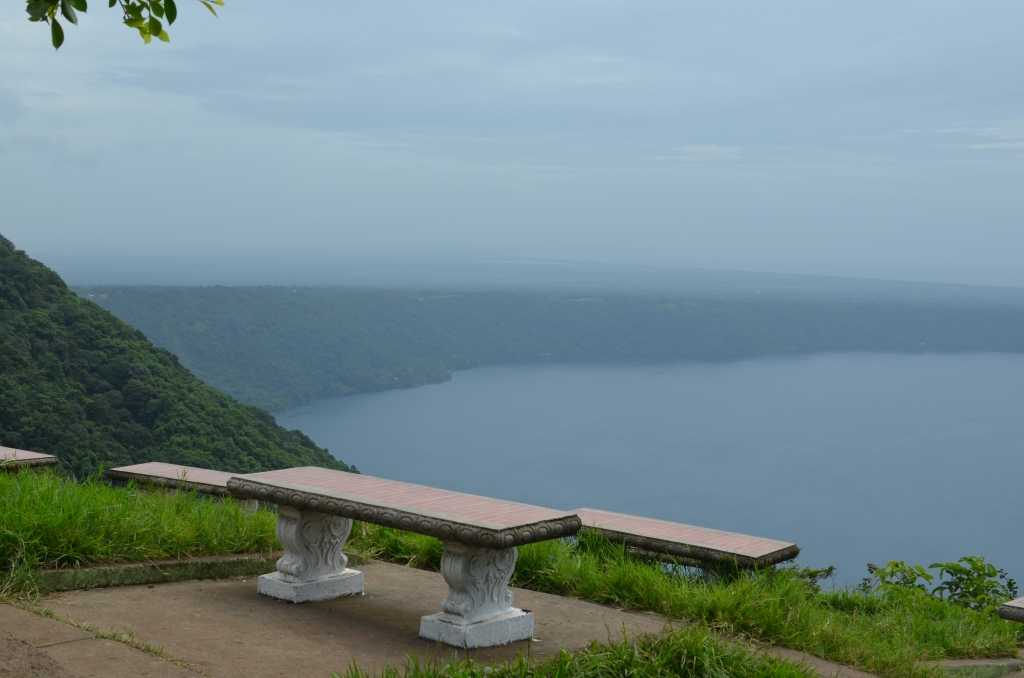 Catarina Viewpoint.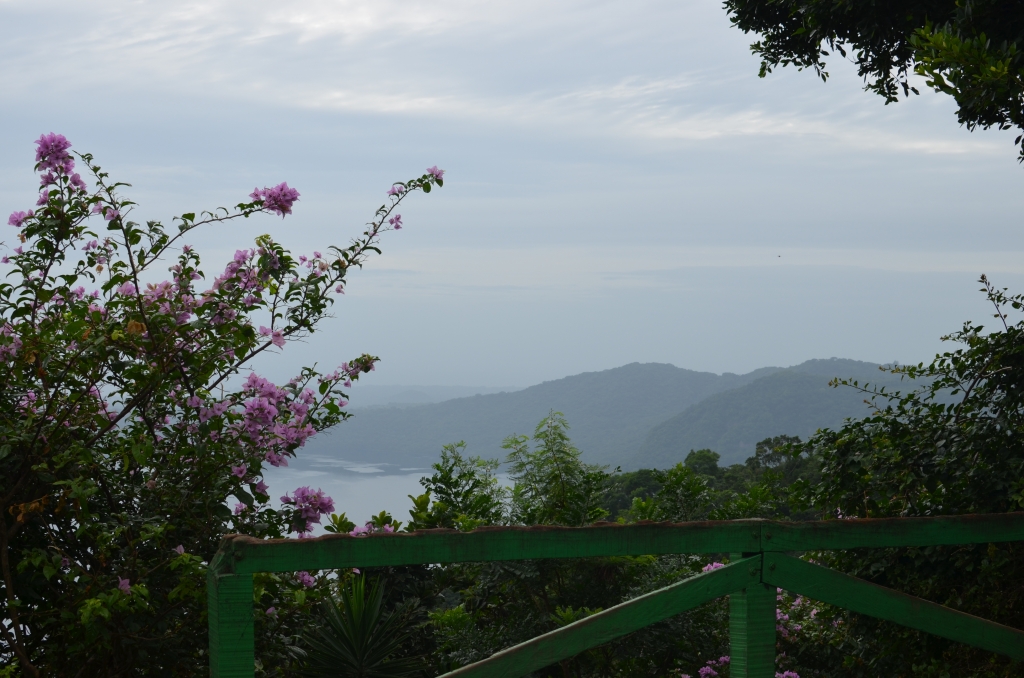 View of Laguna de Apoyo on a foggy day.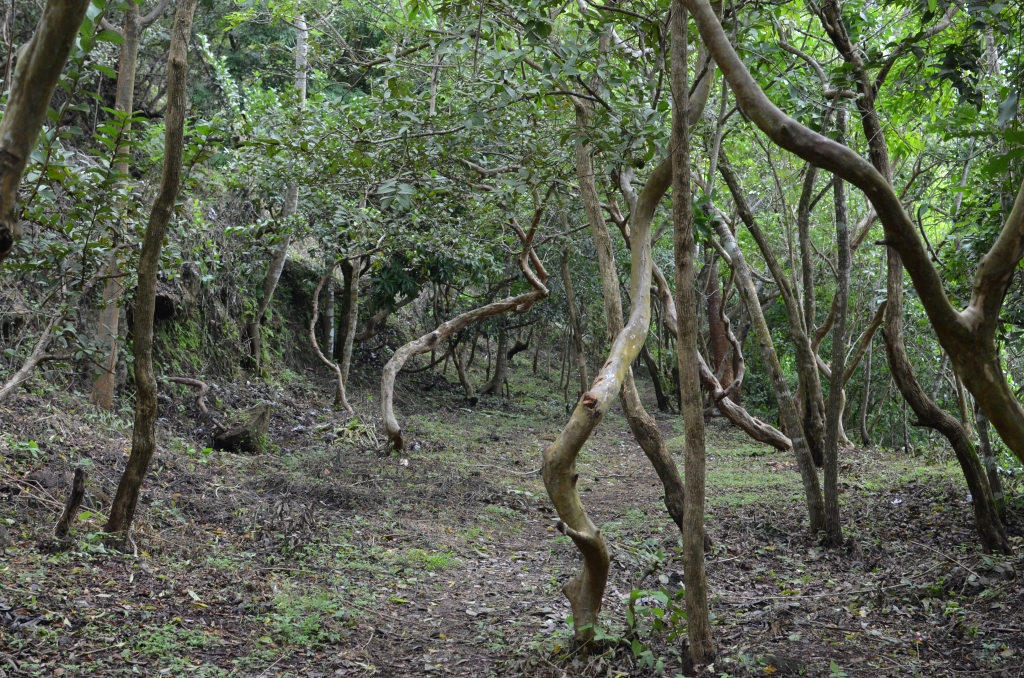 Hiking Laguna de Apoyo.
Masaya
Masaya is a city home to one of the largest Nicaraguan markets in the region, as well as an active volcano.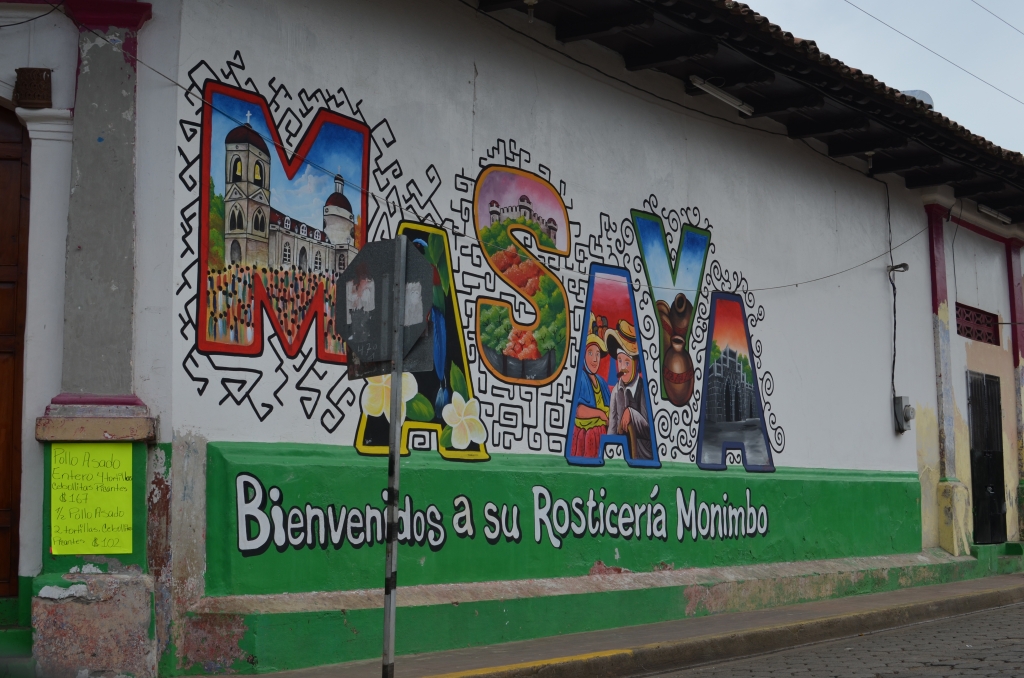 Welcome to Masaya!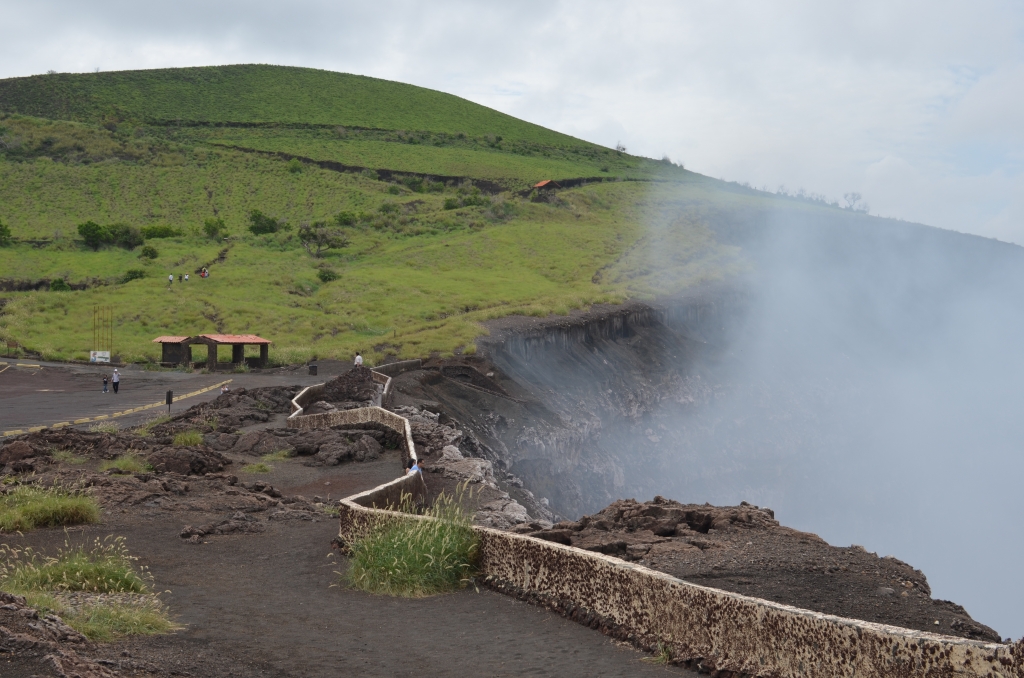 Masaya Volcano.  (Full post coming soon!)
Some tips for visiting Granada:
If you want accommodation near Parque Central, I recommend Hotel Colonial (higher end – around $70 USD) or Casa del Agua (inexpensive).
If you're looking for expats or gringos, check out Reilly's Pub or Margarita Bar.  I spent the evening at Reilly's and met a wonderful group of people, including Greg, the owner.  If you're in the mood for bar food, try the nachos (bring an appetite – they're really big!).
Wander outside of the touristy areas.  Although the side streets on the outskirts aren't as traditionally pretty, they have a lot more character.
Be careful of petty theft during festivals.  Make sure your bags are zipped shut and held close to your body, don't keep wallets in your back pockets, and only bring what you actually need.
Like what you see? Don't forget to like City Gal on Facebook, follow City Gal on Twitter, and sign up for City Gal's mailing list for exclusive news and updates!