By: Kim Norrman, Sweden-based photographer and founder of Kim Norrman Photography.
Budapest, Hungary is a gem in Eastern Europe. Although Prague has long been known by Americans as the most worthwhile Eastern European destination, in recent years the prices have skyrocketed as Prague has been overrun by tourists and has lost some of its charm. Budapest, however, is a modern city with unique history, culture, architecture, bathhouses and an amazing wine region nearby. It's also incredibly cheap and noticeably absent by American tourists.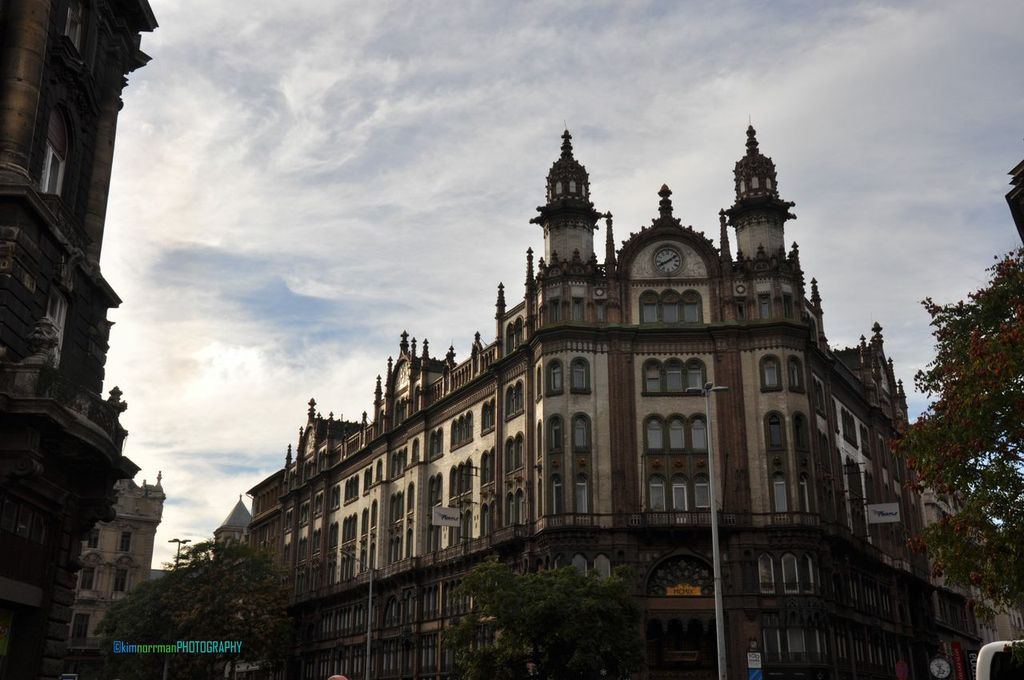 Old-world architecture.This building's interior courtyard was used in the opening of the film "Tinker. Tailor. Soldier. Spy"
I was in Budapest for a long weekend in late September and was pleasantly surprised by this charming and interesting city.  We had perfect weather and were able to explore a lot of the city by foot.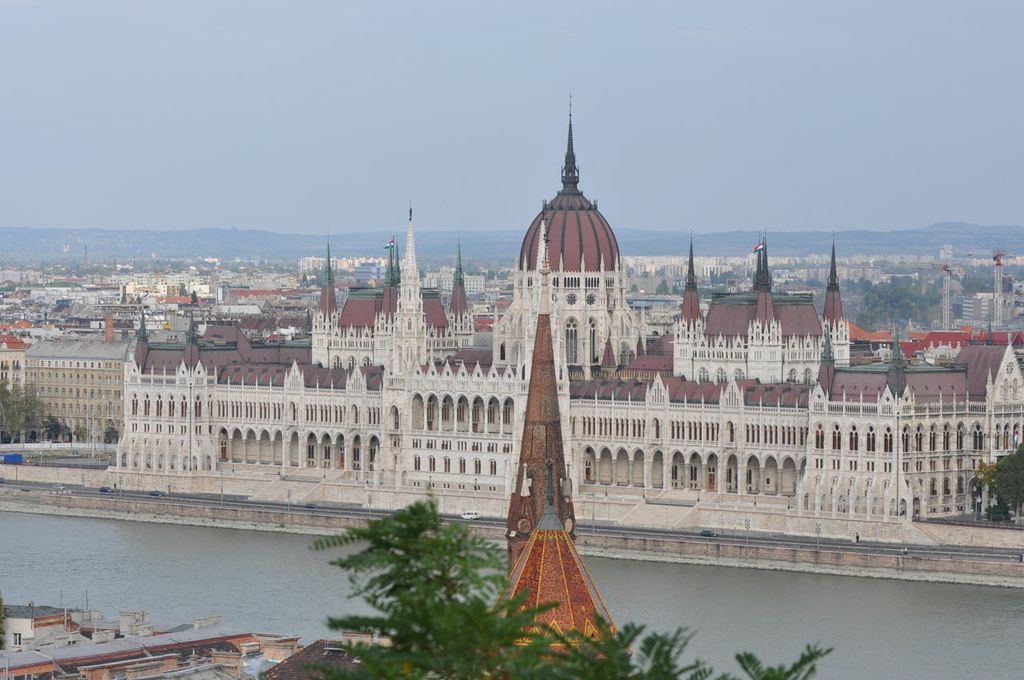 View of Parliament.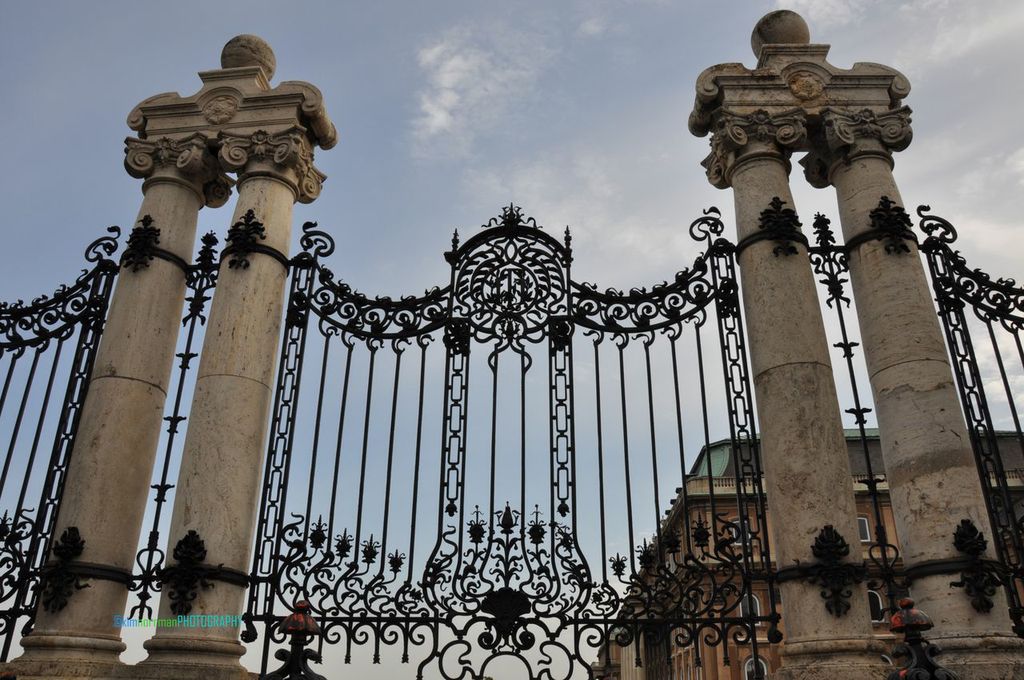 Castle gates.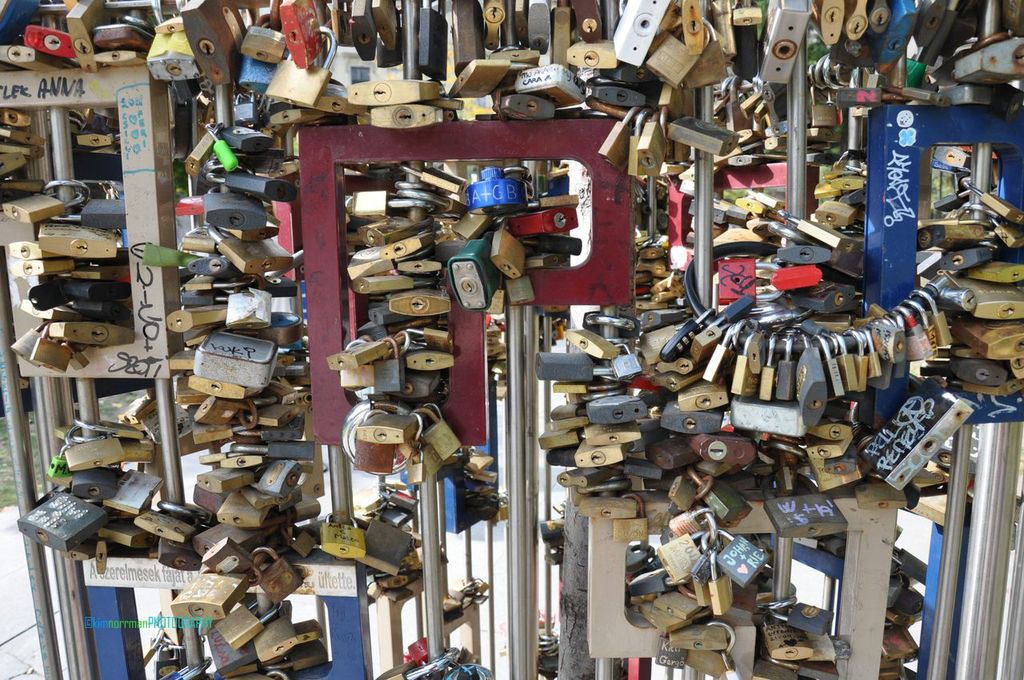 Love padlocks.  (Want to know more about love padlocks?)

Budapest is actually two cities in one, divided into Buda and Pest by the Danube River. We stayed in the Pest area, where the majority of hotels, restaurants and shopping are located, but we headed across the river to Buda to explore some of the historical tourist attractions and for an amazing view of Pest.  Walk across Chain Bridge from Pest to Buda, then take the old style cable car uphill to Castle Hill, Matthias Church and Fisherman's Bastion.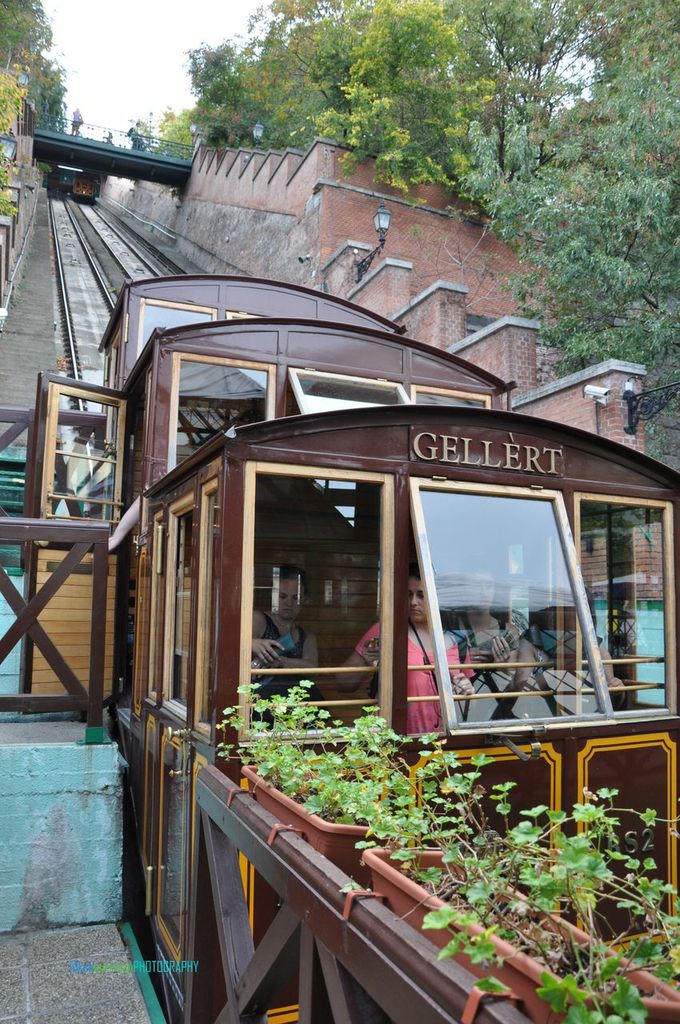 Old style cable car.
Budapest is famous for its bathhouses. The city has 80 geothermal springs making it the world's largest thermal water cave system. There are a variety of indoor and outdoor pools, saunas, baths and tubs with a variety of temperatures and mineral elements. Visiting one of city's the bathhouses is a must do for a relaxing and rejuvenating Hungarian experience.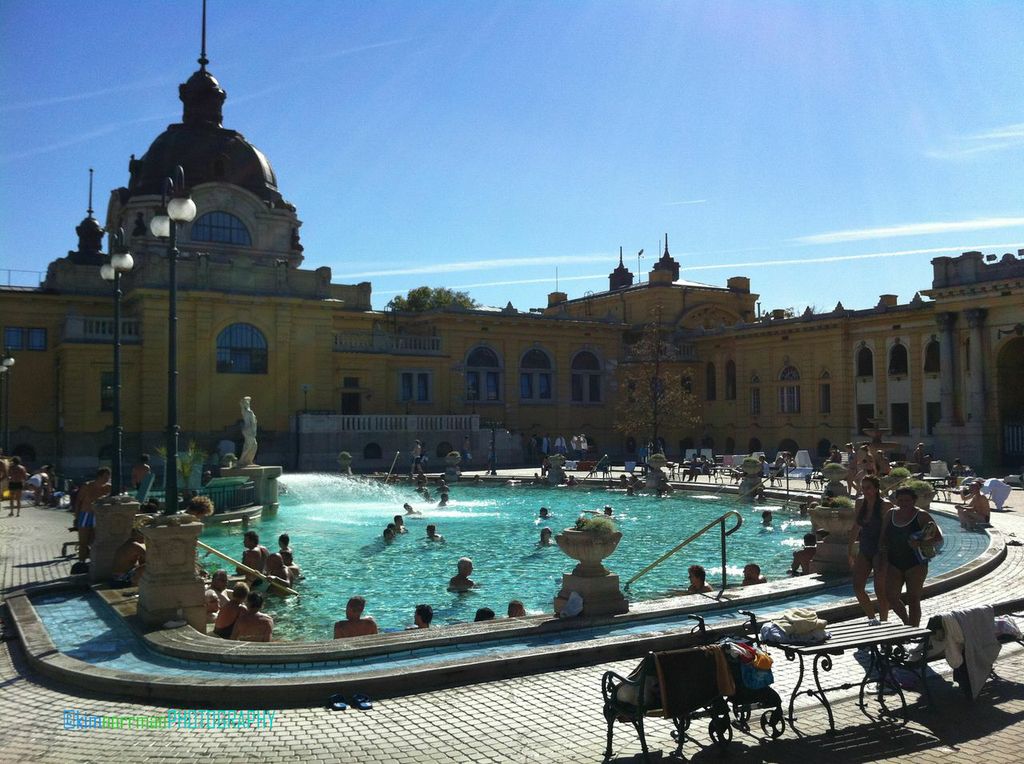 One of the many outdoor thermal pools at the Szechenyl Baths and Pool.
Budapest is an interesting juxtaposition of old world culture and architecture as well as modern design.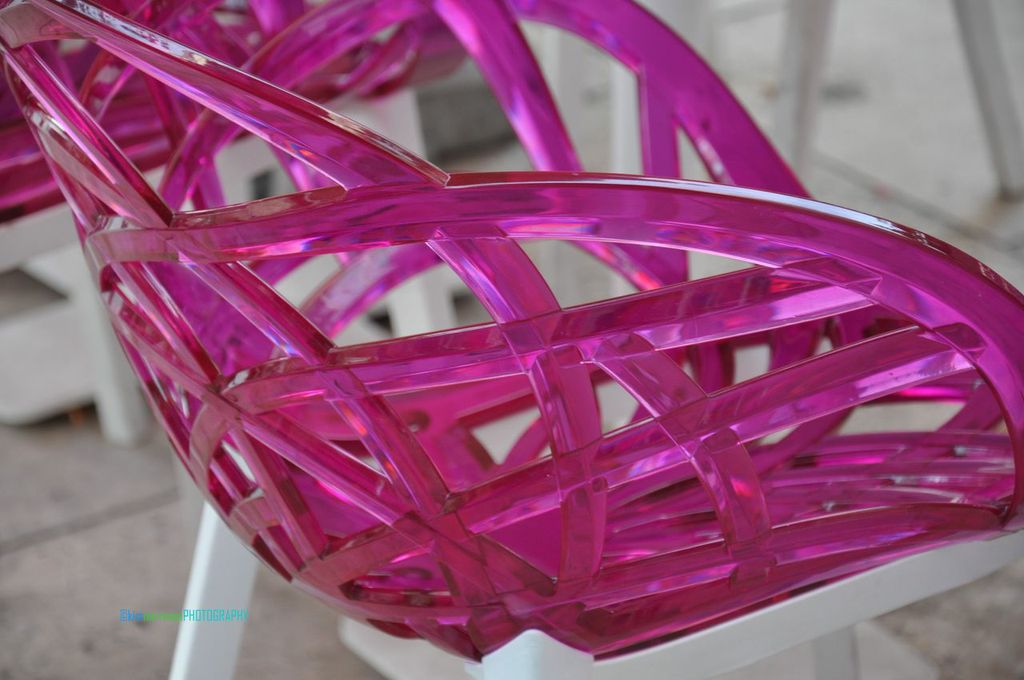 Chair from an outdoor street café in Pest.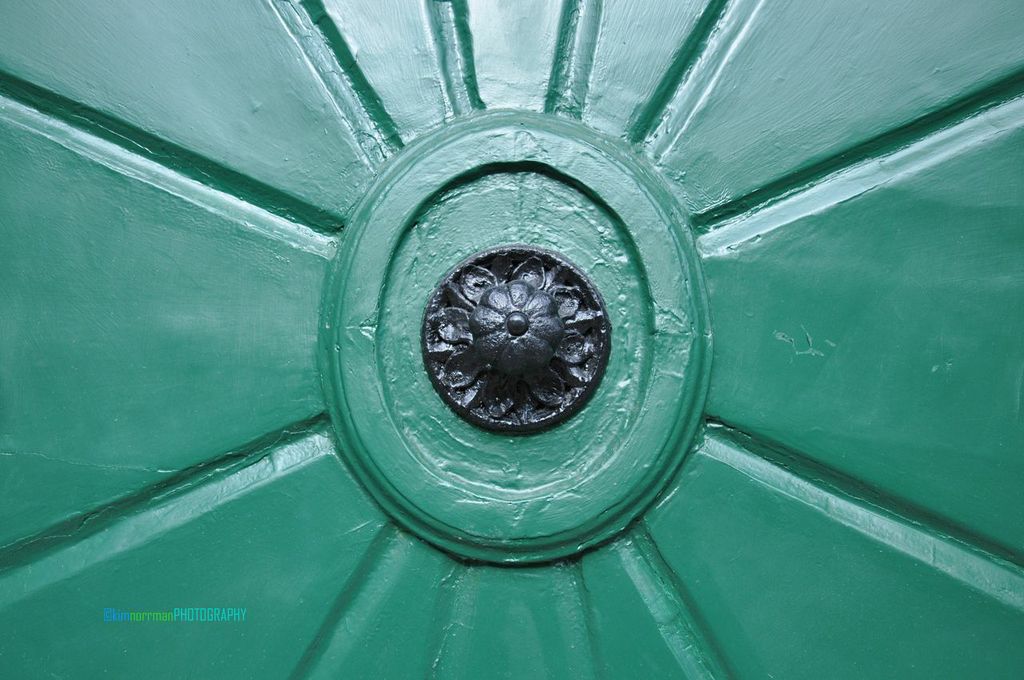 Door in old town Buda.
Budapest has no shortage of delicious foods. Langos are a traditional Hungarian street food consisting of fried dough, similar to funnel cake, but not as sweet. You can get a variety of toppings making it a quick, cheap and tasty lunch or snack on the go.  Hungarian red wine goes well with traditional Hungarian stew, goulash, which is a must eat while in Budapest.  We tried a different Hungarian red wine with every meal, and we were never disappointed.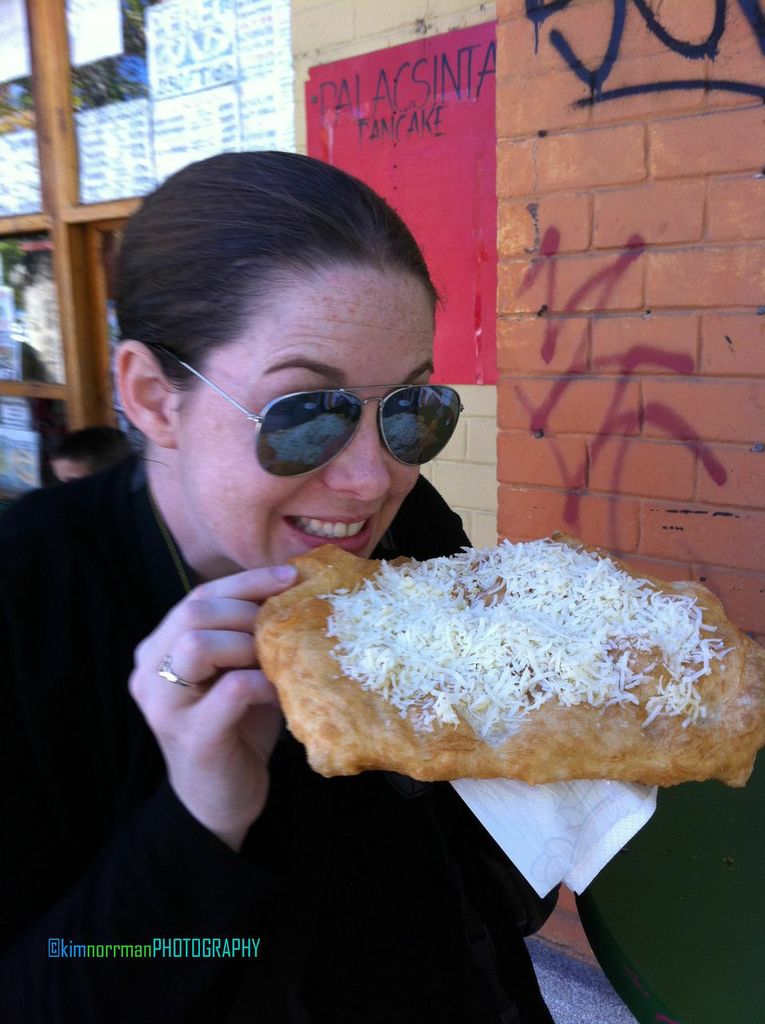 Enjoying a post-bathhouse cheese and garlic Lango!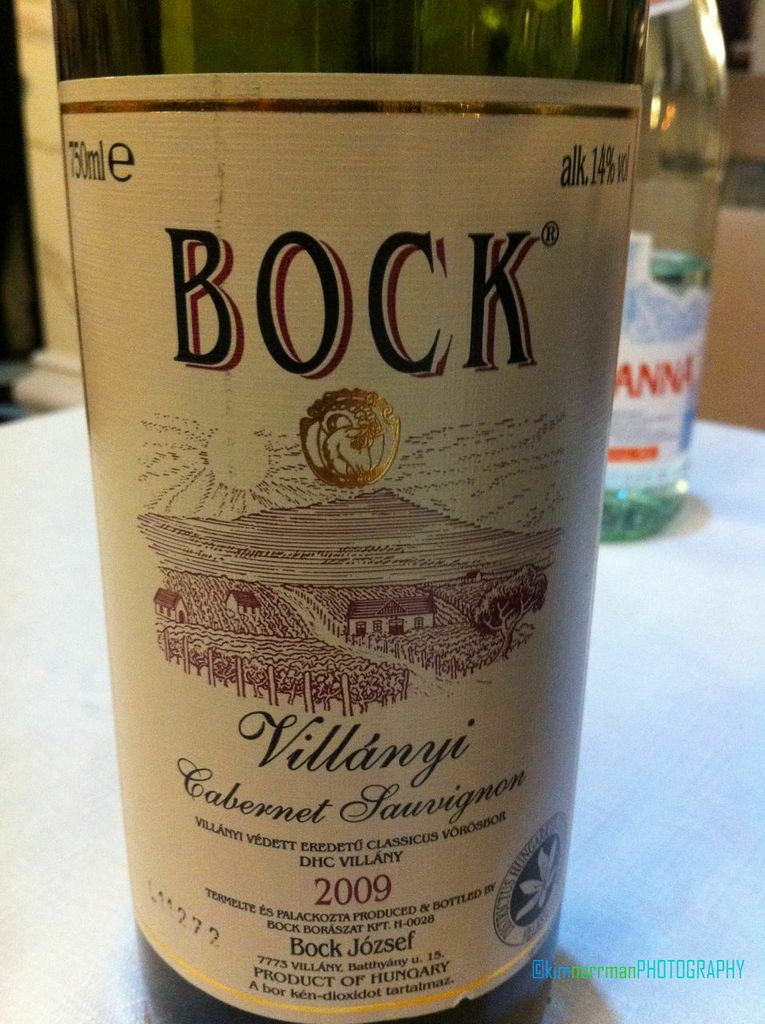 Really really good, reasonably priced Hungarian red wine.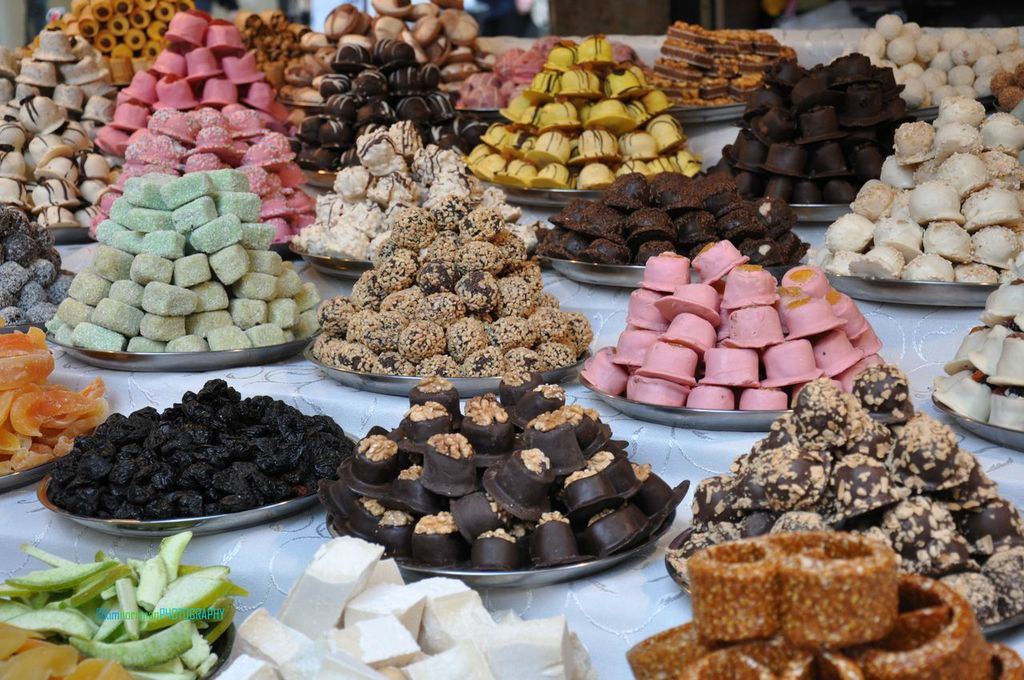 Street market candies.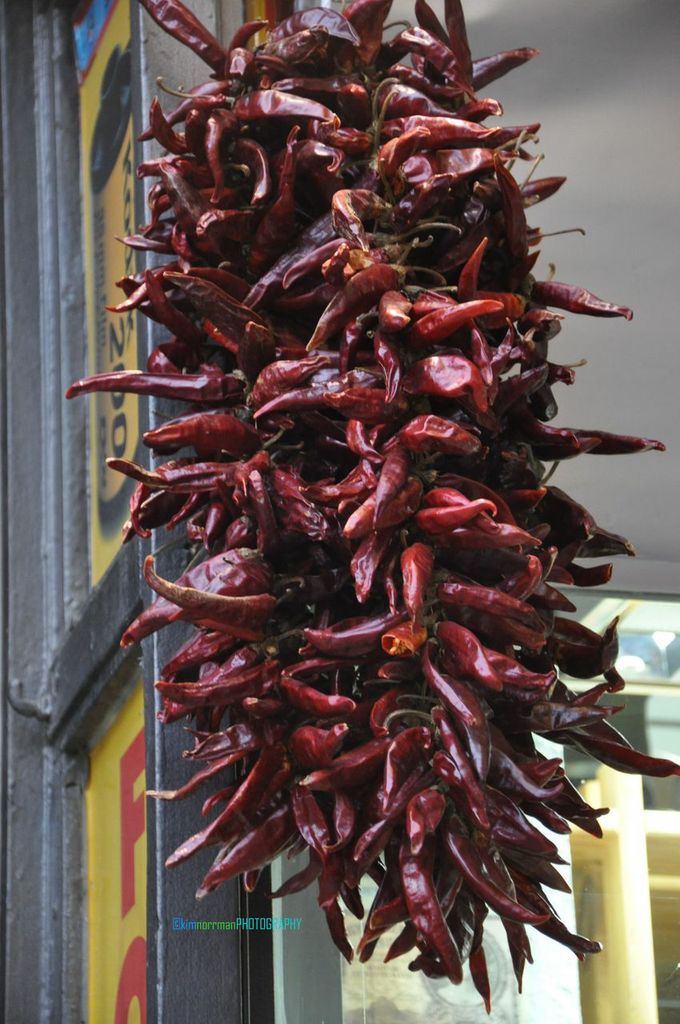 Budapest is known for its paprika, which is found in many Hungarian recipes, including goulash. 
If you are traveling to Budapest, keep the following in mind:
Hotel Palazzo Zichy is a very nice boutique hotel located in a quiet residential neighborhood, within walking distance to great local restaurants and bars as well as an easy walk to all the main tourist attractions.
Budapest is a very walkable city but its subway and above ground tram system are also cheap, accessible and easy to navigate. You just need to purchase a ticket ahead of time from a tobacco shop or from your hotel front desk, and stamp it once on board the tram or subway.
We ate at a variety of quality restaurants and enjoyed most of them. I would, however avoid, the tourist trap that is "restaurant row" which is located on Raday u (think Mulberry Street in Little Italy). The food is alright, but you will pay more than the value and there are better alternatives elsewhere. There are, however, cheap bars and pubs with great prices on local pilsner on Raday u., so head there after dinner for a drink and some people watching.
About the author: Kim moved from the U.S. to Sweden in 2010 and currently resides un Uppsala.  She has a passion for art, photography and travel, and enjoys seeing the world through the lens of a camera.  Visit Kim Norrman Photography for more info.  You can also like Kim's Facebook page!
Like what you see? Don't forget to like City Gal on Facebook and follow City Gal on Twitter!  Also, don't forget to sign up for email updates to get the latest articles delivered direct to your inbox!