Ever wanted the luxury of having an exotic beach all to yourself? Here's how!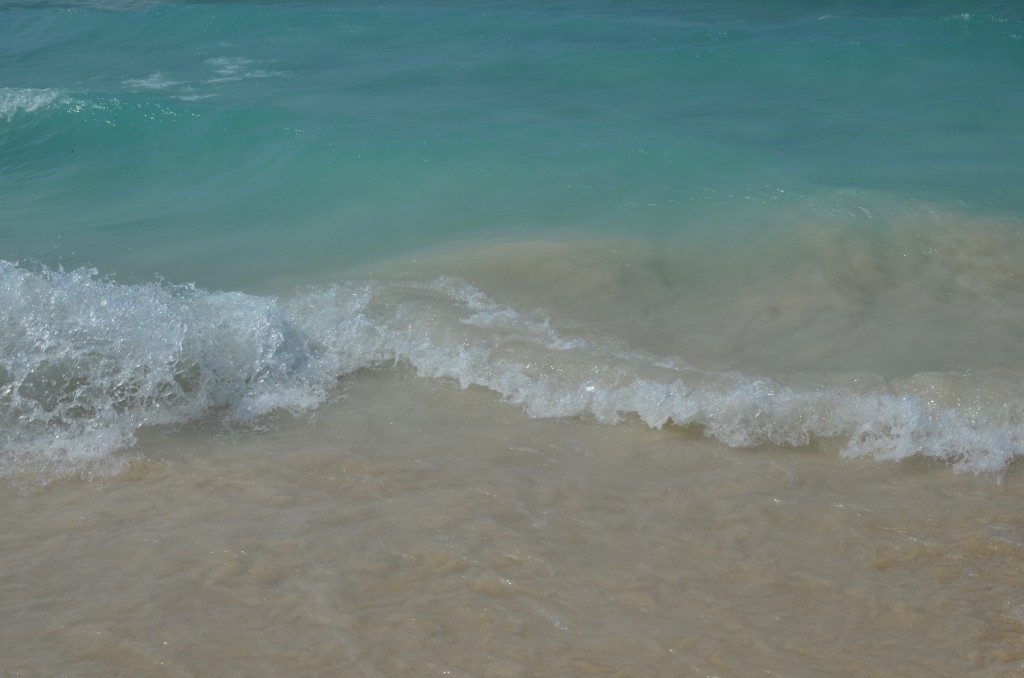 The crystal blue Caribbean water of Playa Blanca, Cartagena.  
If you know anything about Cartagena, you know that the beaches and water closest to Cartagena, off Bocadrande and Old City, are not the turquoise water pictured above.  To swim in this water, one has to make a day trip out of the tourist areas of Cartagena to Playa Blanca, the Rosario Islands or one of the other beaches on the outskirts of Cartagena.  As you can imagine, these beaches are populated by tourists and the hagglers that sell them things.  If you visit during prime tanning hours, there's no escaping this.
To get to Playa Blanca, most people travel by boat.  You can either charter a private boat or travel on one of the larger tourist boats.  The catch?  The boats leave early in the morning and return around 3 or 4 in the afternoon. Allegedly, they do this to avoid water currents at certain times of the day.  You'd be hardpressed to find a boat, even a private hire, who would leave Playa Blanca any later.
We stumbled upon an alternative route by accident really – we were too sleepy to wake up early.  By the time we decided on our plans for the day, the boats were already gone.  We learned that we could travel by taxi for a slightly higher price (180,000 COP, which is roughly $100).  The taxi drives you through local areas and across a small river via a makeshift ferry crossing.  The taxi driver can wait for you while you enjoy the beach, and when the tourist boats leave, you'll have the remainder of the day to experience the Caribbean water by yourself.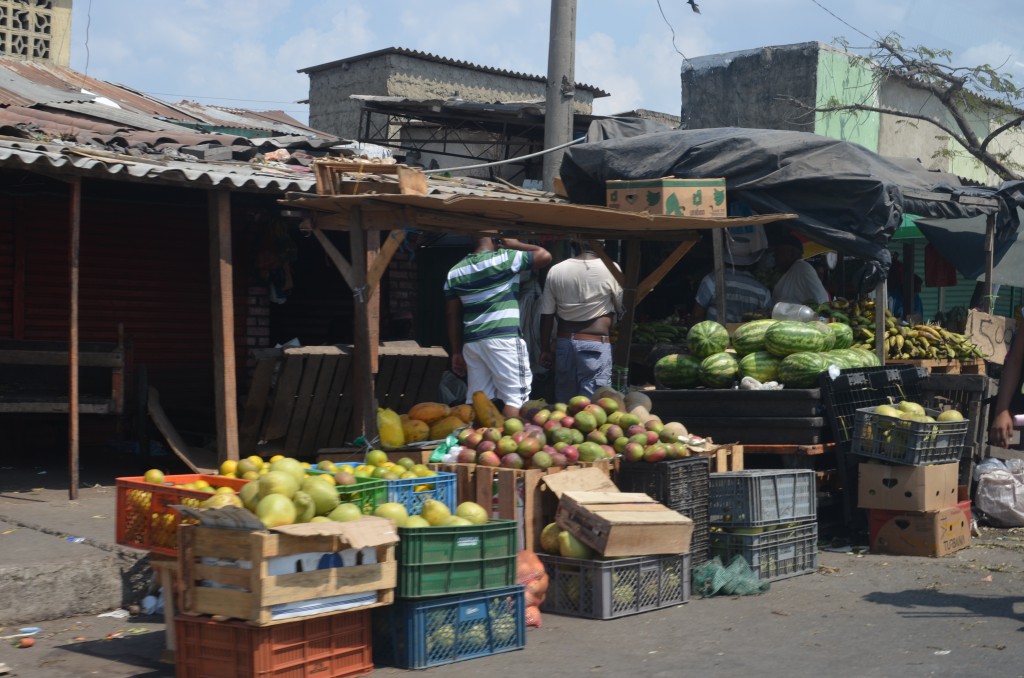 You'll pass through local neighborhoods on the way to Playa Blanca.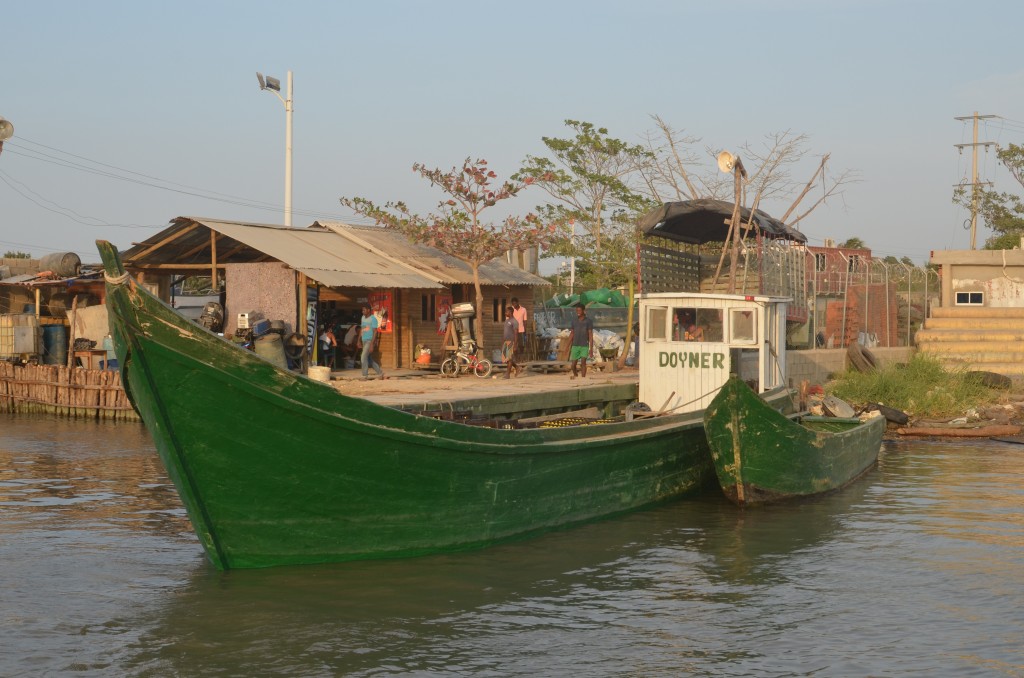 Ferry port.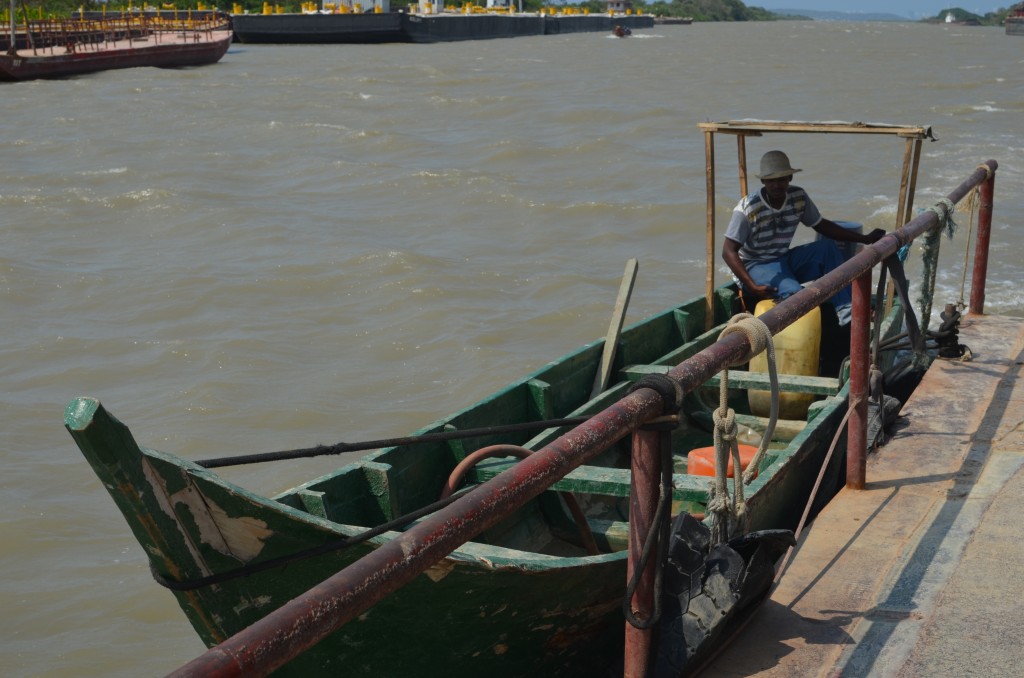 A boat riding alongside our ferry, which held 3 small vehicles.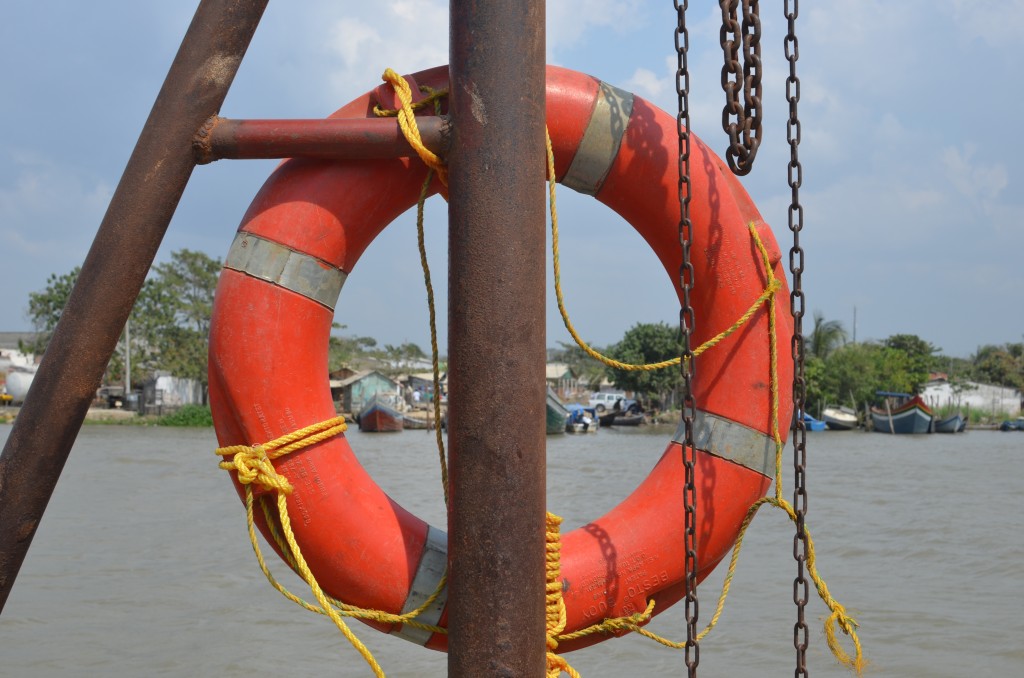 In case you fall into the water!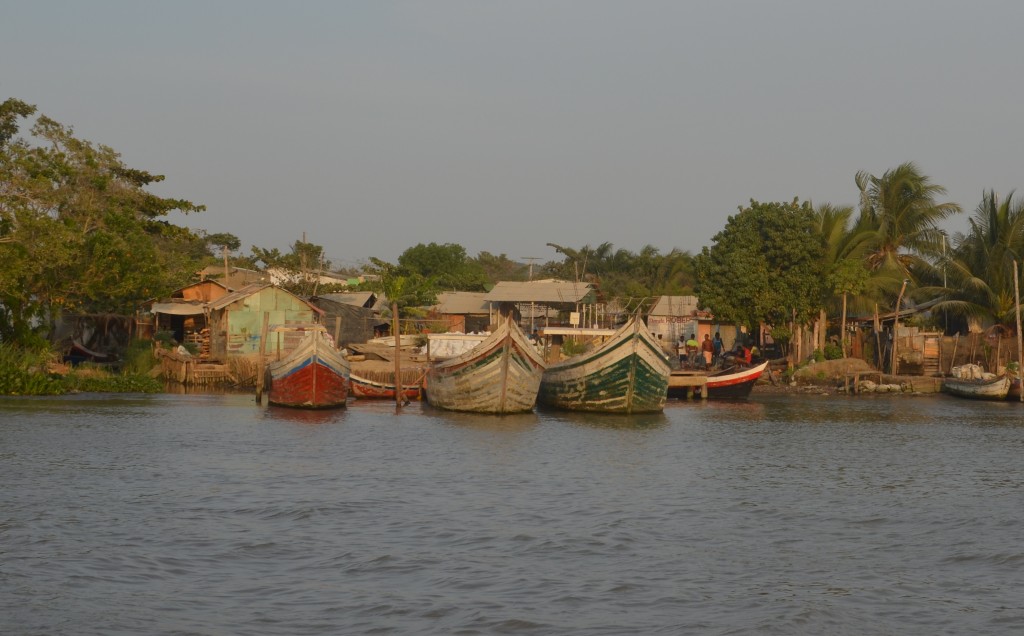 Crossing the river.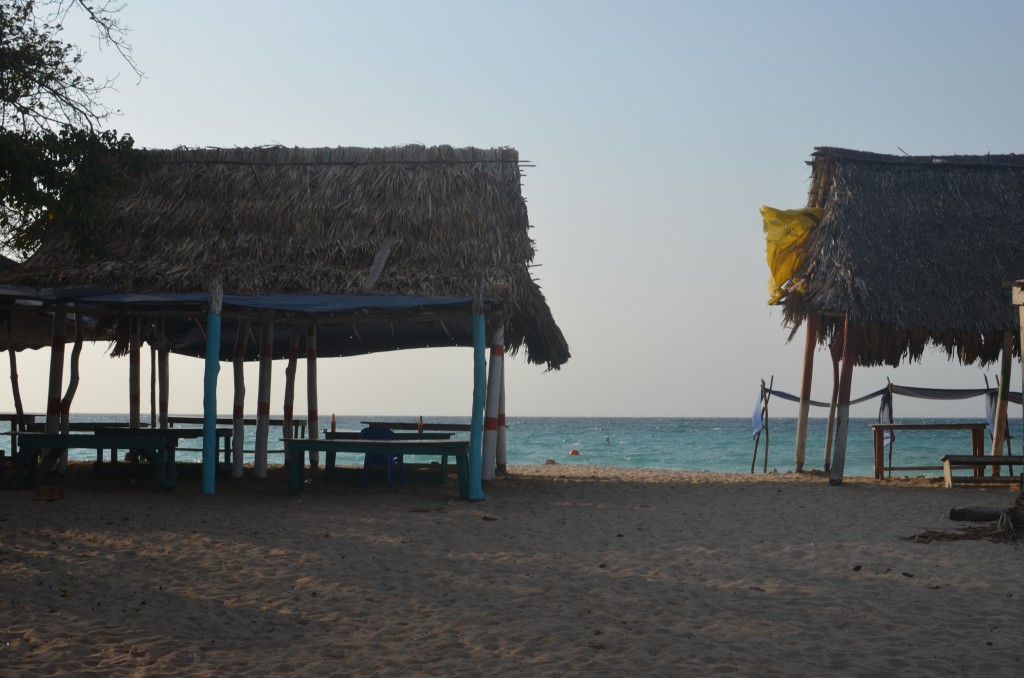 Arrival at Playa Blanca.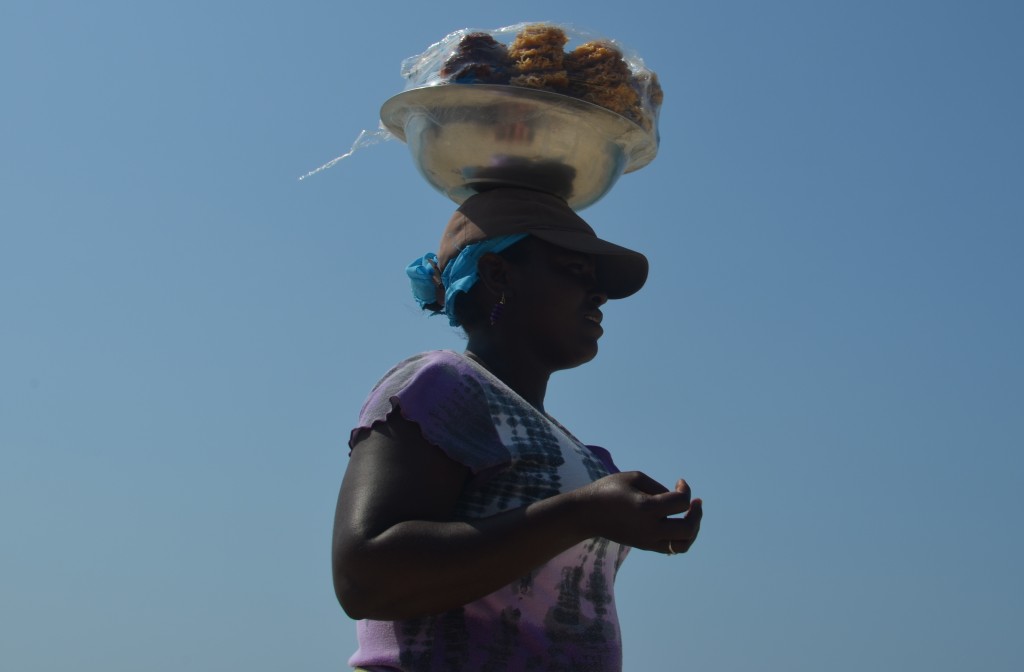 The preferred method of carrying fruits and other perishables.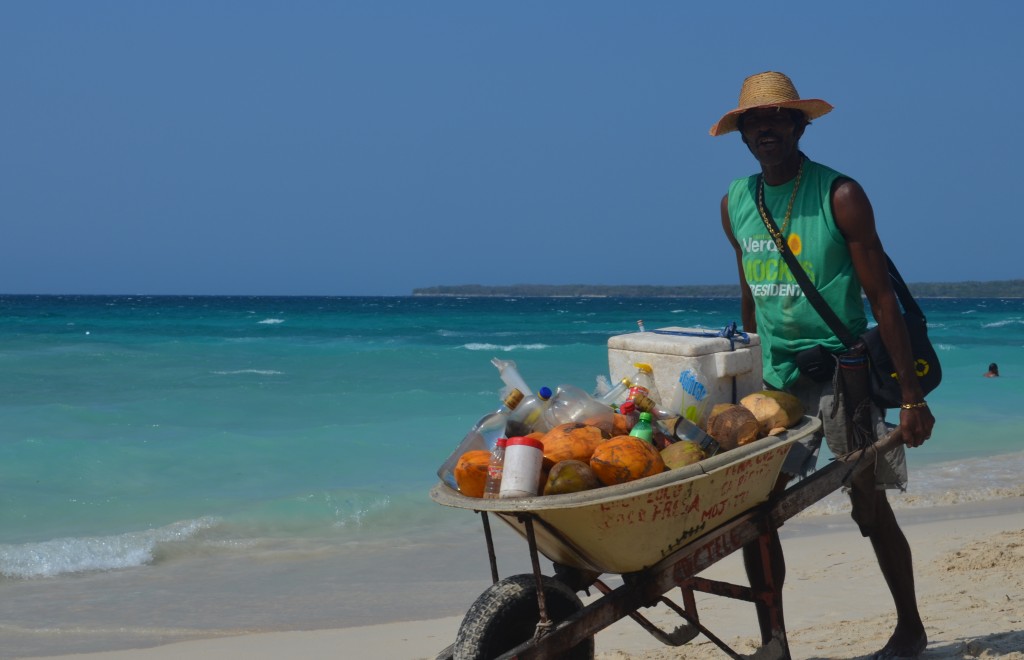 Fresh fruit for sale.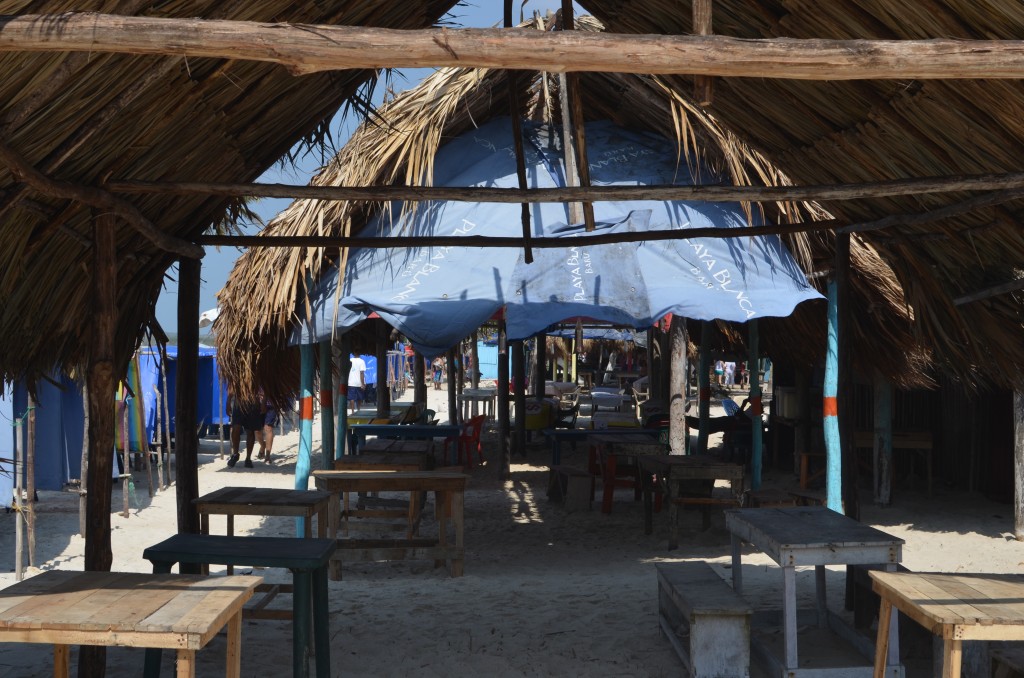 Behind the beach cabanas are rows of local food vendors.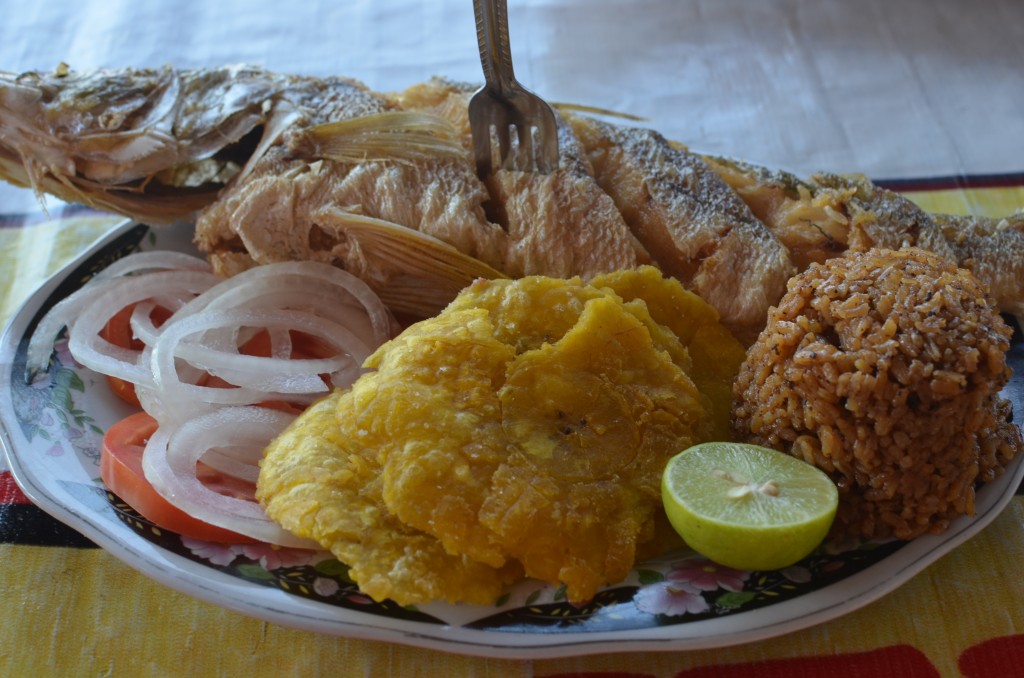 Come hungry!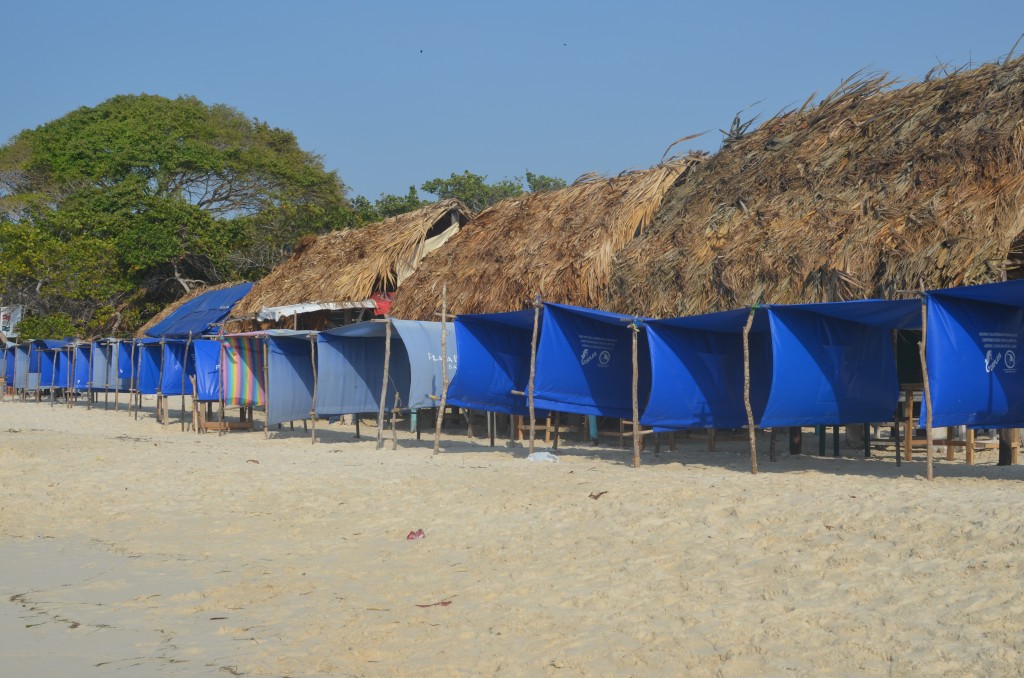 Empty cabanas.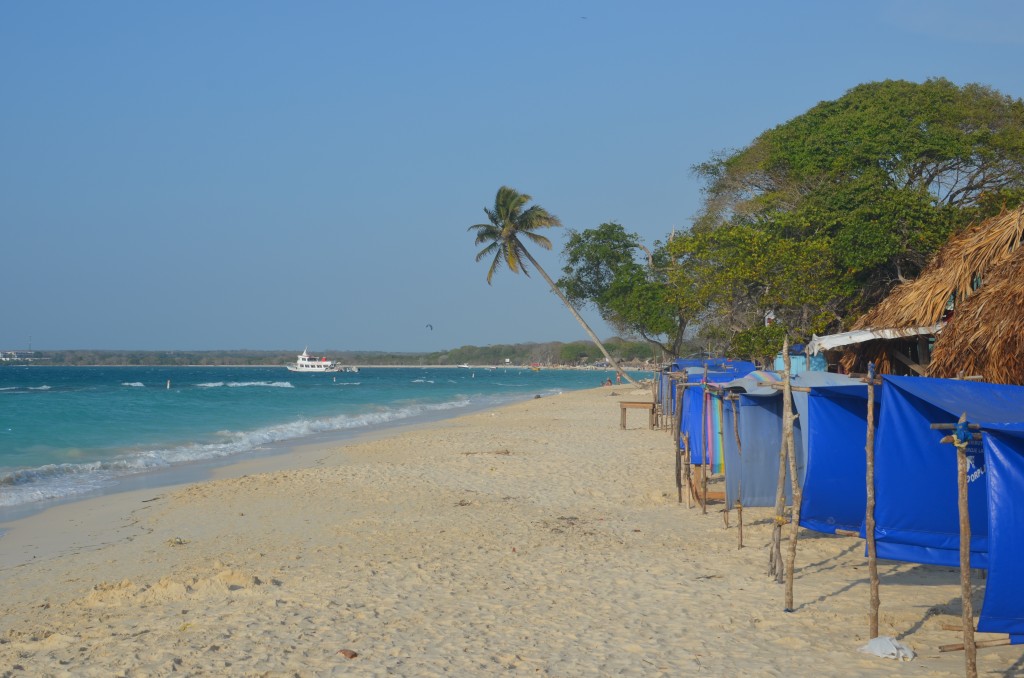 Deserted beach.
Some tips:
Make sure you travel with a taxi driver you trust.  Most accommodations can hook you up with someone.  We rented an apartment and the taxi driver was a friend of the woman we rented from.  Since you're traveling a decent distance outside the city, it helps to know you're in good hands.
Negotiate the rate prior to accepting a ride.  (This goes for anytime you take a taxi in Cartagena, or any foreign country for that matter, if a meter isn't used.)
Bring sunscreen – the sun is strong down there.
When the tourist boats leave and the beach quiets down, the bathrooms close.  If you have to go, try to remember to go while the beach is still populated!
Like what you see? Don't forget to like City Gal on Facebook, follow City Gal on Twitter, and sign up for City Gal's mailing list for exclusive news and updates!