It's a lock.  A padlock.  You used them on your high school locker.  On your suitcase.  And perhaps for some other more naughty task.  Typically, saving the key is an integral part of the successful use of your padlock.  But a trend is sweeping the world – love padlocks – padlocks which are affixed in a location, the key tossed, to remain in perpetuity as a sign of a couple's unending love.  Some couples write their names or initials on the locks, or adorn them with special loving messages.
Even to those uninterested in sappy romance, there is hardly anything more romantic than showing your partner how much you love him/her by gifting a padlock, heading to one of the world's most romantic locations, and affixing a lock which will bear inclement weather, wind, rain, snow, heat and hard times, and still be unable to be unlocked by anyone but the special couple.  The lock will remain there, a symbol of endurance, perseverance and, obviously, love.
Love padlocks can be found in various locations around the world.  In fact, Wikipedia has created a list of locations with love padlocks, spanning the globe from China to the Czech Republic.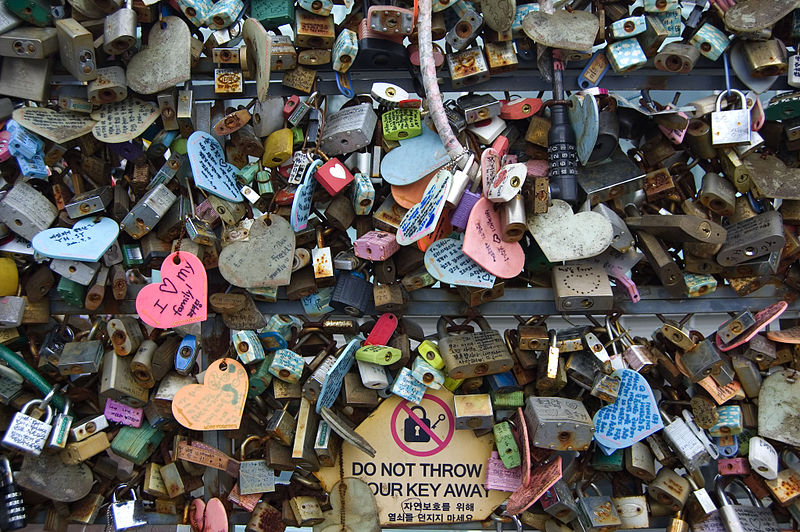 Love padlocks in Spain.  Photo credit.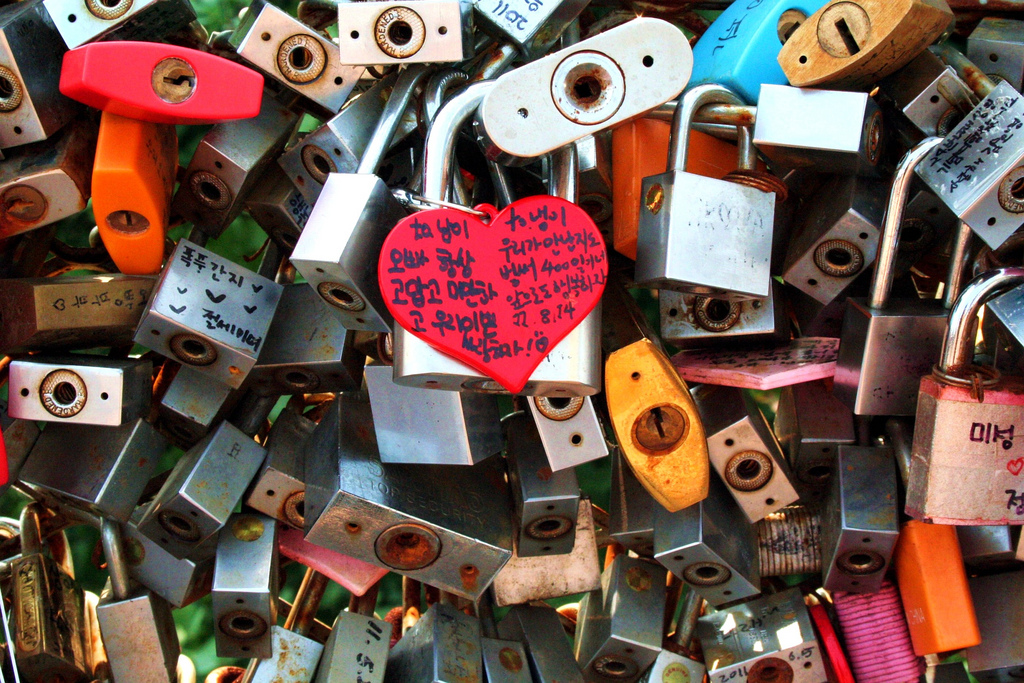 Love padlocks in South Korea.  Photo credit.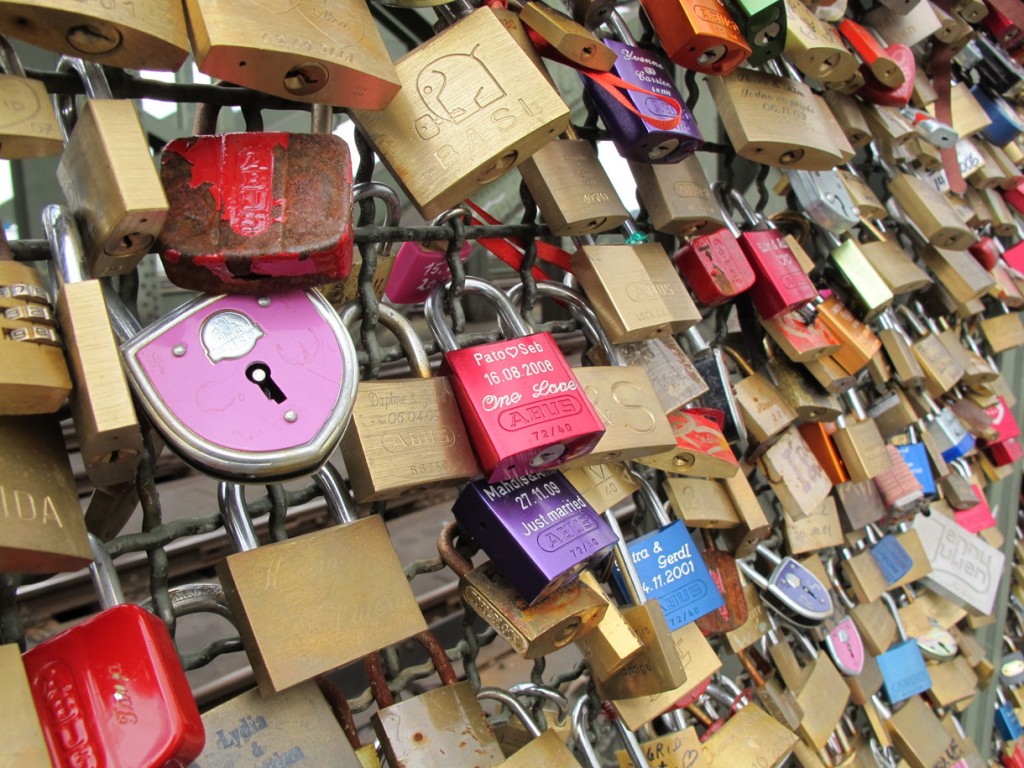 Love padlocks in Germany.  Photo credit.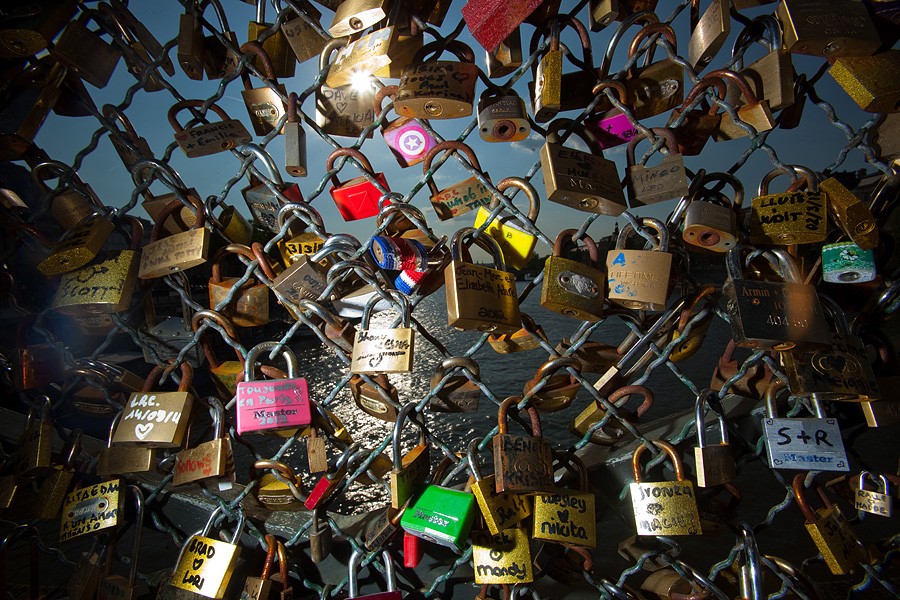 Love padlocks in France.  Photo credit.
While incredibly romantic, some cities have expressed concern over love padlocks weighing structures down. Some have even started installing metal trees and other structures designed specifically to harness the padlocks that lovestruck tourists leave behind.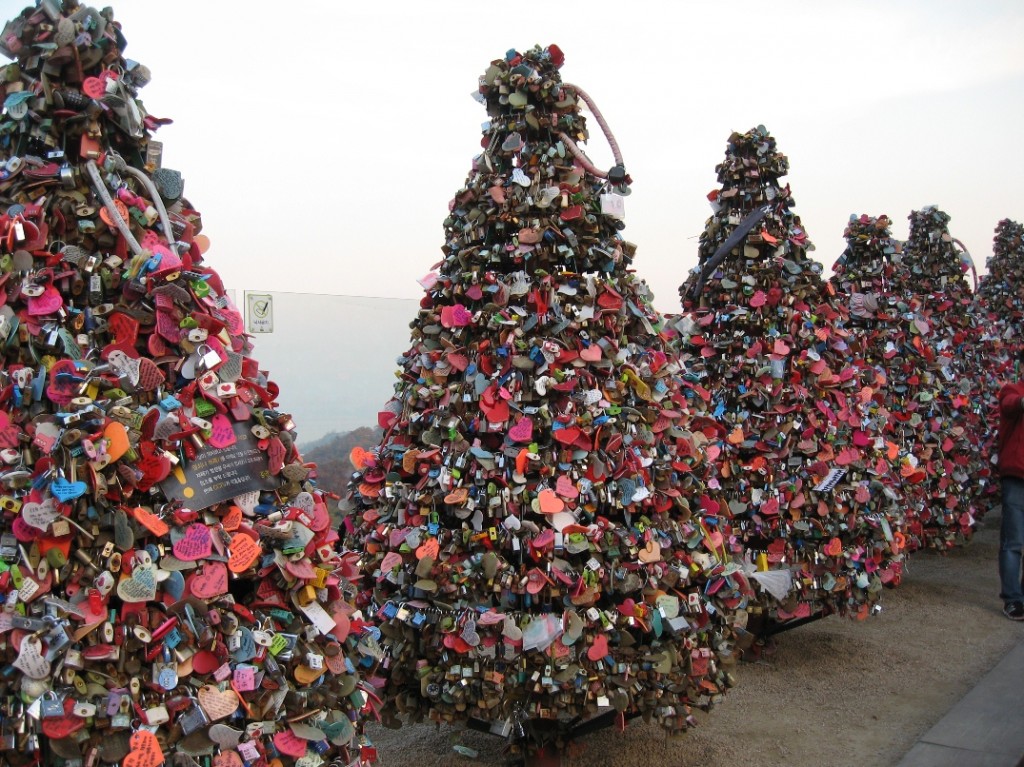 Love padlock trees in South Korea.  Photo credit.
A recent trend began on New York's own Brooklyn Bridge.  However, the New York Daily News reported that the New York City Department of Transportation periodically inspects the bridge and removes the locks "as necessary."  Nevertheless, affixing a lock which can never be unlocked and which has to be physically cut off in order to be removed, remains a symbol of a couple's undying devotion to one another.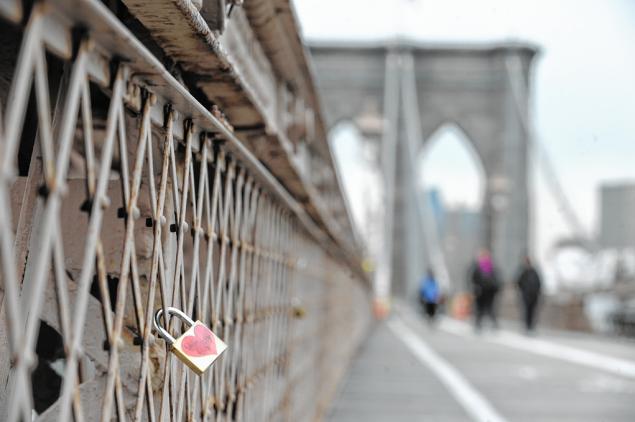 Love padlock on the Brooklyn Bridge.  Photo credit.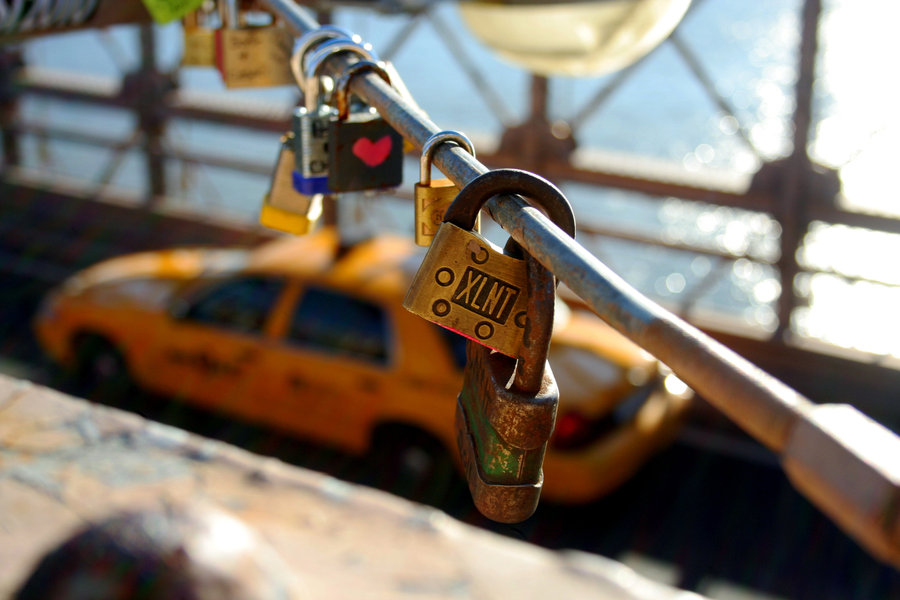 Love padlocks on the Brooklyn Bridge.  Photo credit.
Happy Valentine's Day from New York City!
Like what you see? Don't forget to like City Gal on Facebook and follow City Gal on Twitter!  Also, don't forget to sign up for email updates to get the latest articles delivered direct to your inbox!