There is no better combination than cupcakes and wine!  The masses have finally caught on and our metropolis is filling with establishments offering the perfect mixture of sugar and alcohol.  Check out this list of the best boozy bakeries in New York City!
1. Prohibition Bakery, Lower East Side.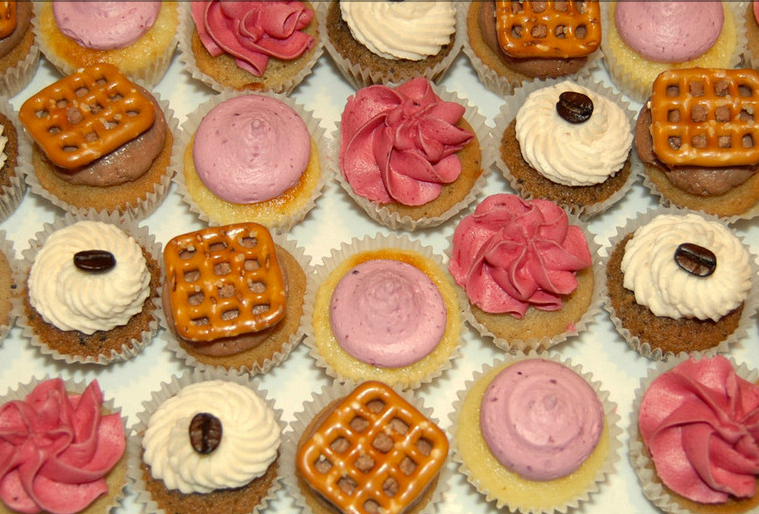 Prohibition Bakery is a small Lower East Side bakery specializing in alcohol-infused mini cupcakes.  The booze is added after baking, so it doesn't bake out (don't worry though, no soggy cupcakes!).  The menu changes daily and includes flavors such as hot buttered rum and car bomb.
2. AYZA Wine & Chocolate Bar, West Village.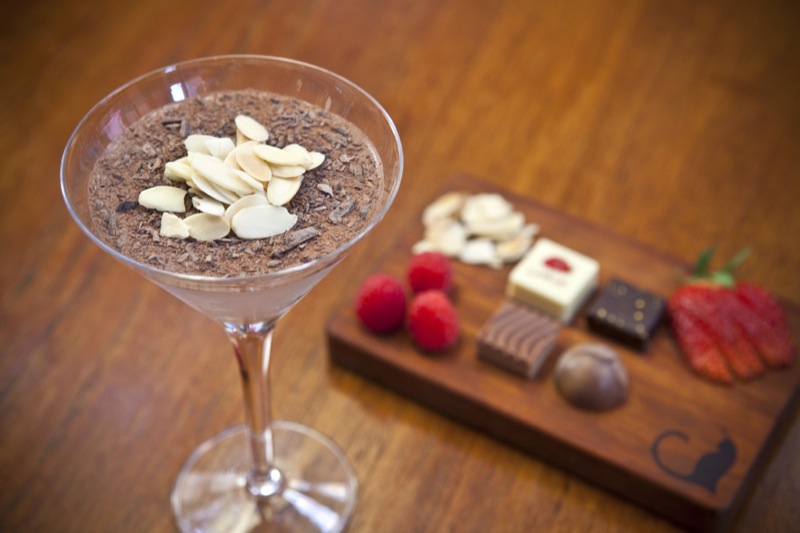 Ayza Wine & Chocolate Bar is a classy West Village spot serving 90 fine wines and champagnes from around the world, as well as a variety of chocolate martinis and signature cocktails.  And, of course, there is a large selection of chocolates and desserts.  You can even order a chocolate fountain.
3. Chikalicious Dessert Bar, East Village.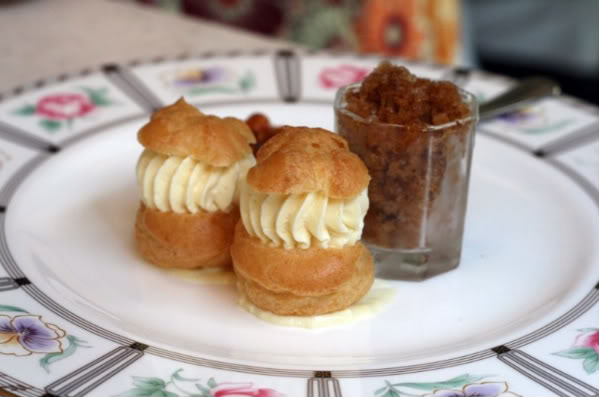 Chikalicious is a quaint East Village dessert bar that has taken boozy baking one step further by offering a prix fixe menu which includes a wine pairing.
4. Butch Bakery, delivery only.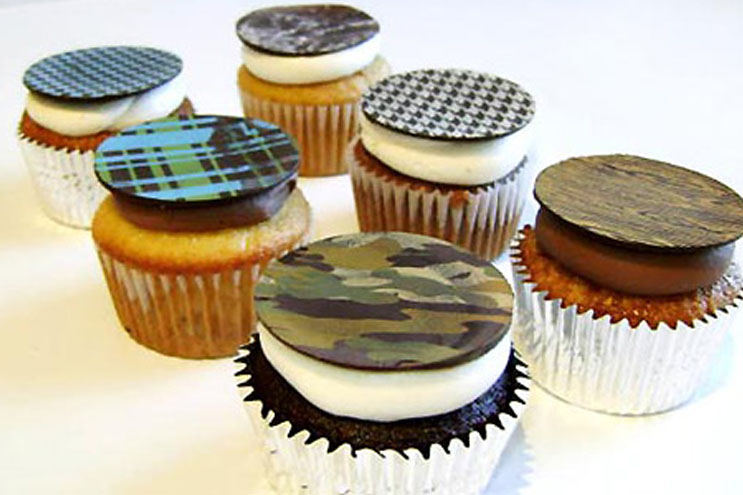 Butch Bakery specializes in alcohol-infused cupcakes baked specifically for the manly man.  Delivery can be made to Manhattan, Queens and Brooklyn.
5. Sweet Revenge, West Village.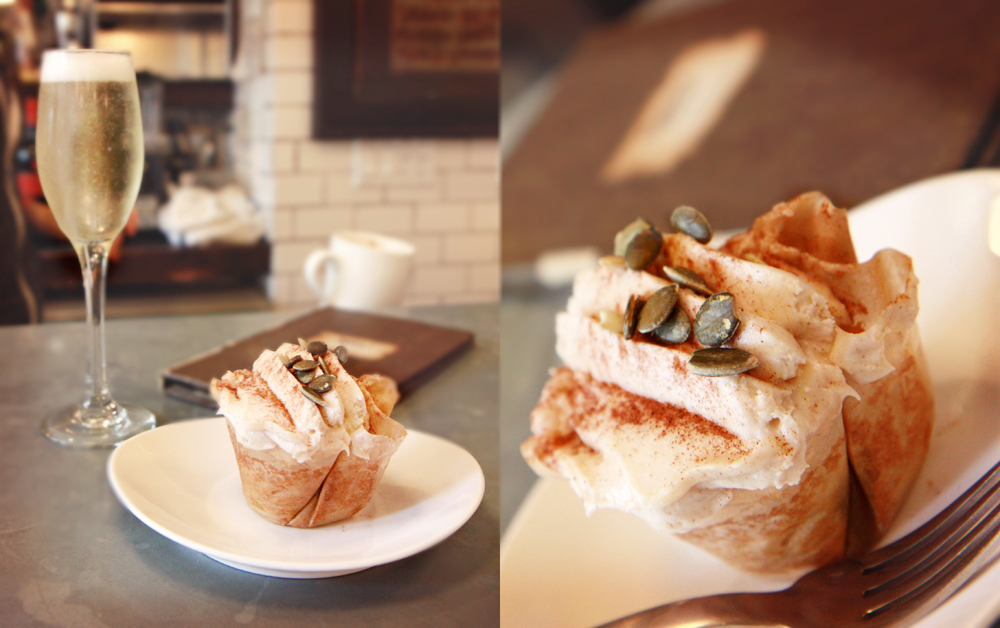 Sweet Revenge is a West Village wine bar offering a full menu dedicated to cupcake, wine and beer pairings.  Happy hour includes cupcake specials in addition to beer and wine specials.
6. Max Brenner, Union Square.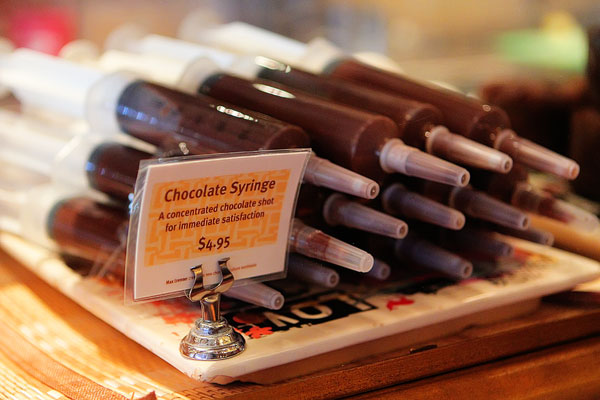 Max Brenner is a massive shop in the heart of Union Square where you can find every kind of chocolate your sweet tooth can imagine.  They have an extensive drink menu including full chocolate cocktail bar.  You can also order s'mores and a variety of chocolate fondues.
7. The Chocolate Room, Brooklyn.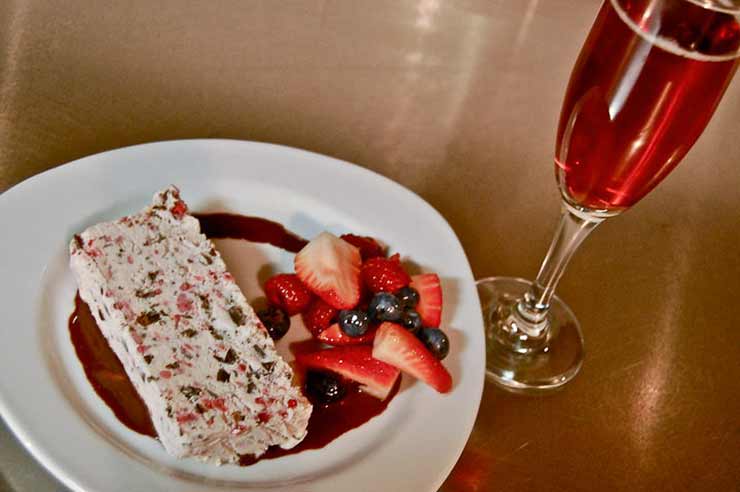 The Chocolate Room specializes in high-end chocolates, homemade ice creams, fondues and floats.  They also serve dessert wines and beers from around the world and several types of hot chocolate.
8. Kyotofu, Hell's Kitchen.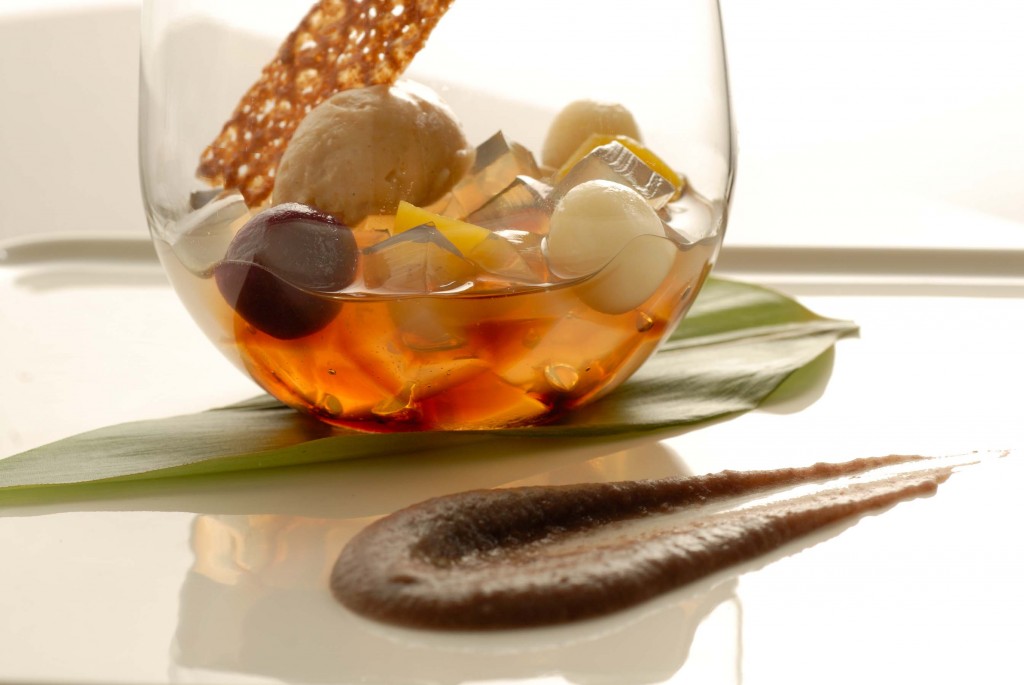 Kyotofu is an upscale Japanese dessert bar in Hell's Kitchen.  Although all desserts are vegetarian, vegan and gluten-free, Kyotofu has still been voted best cupcake by New York Magazine.  The menu includes a large selection of sake-infused cocktails and interesting desserts such as warm sweet potato cake and green tea creme brulee.
9. Cha-An Tea House, East Village.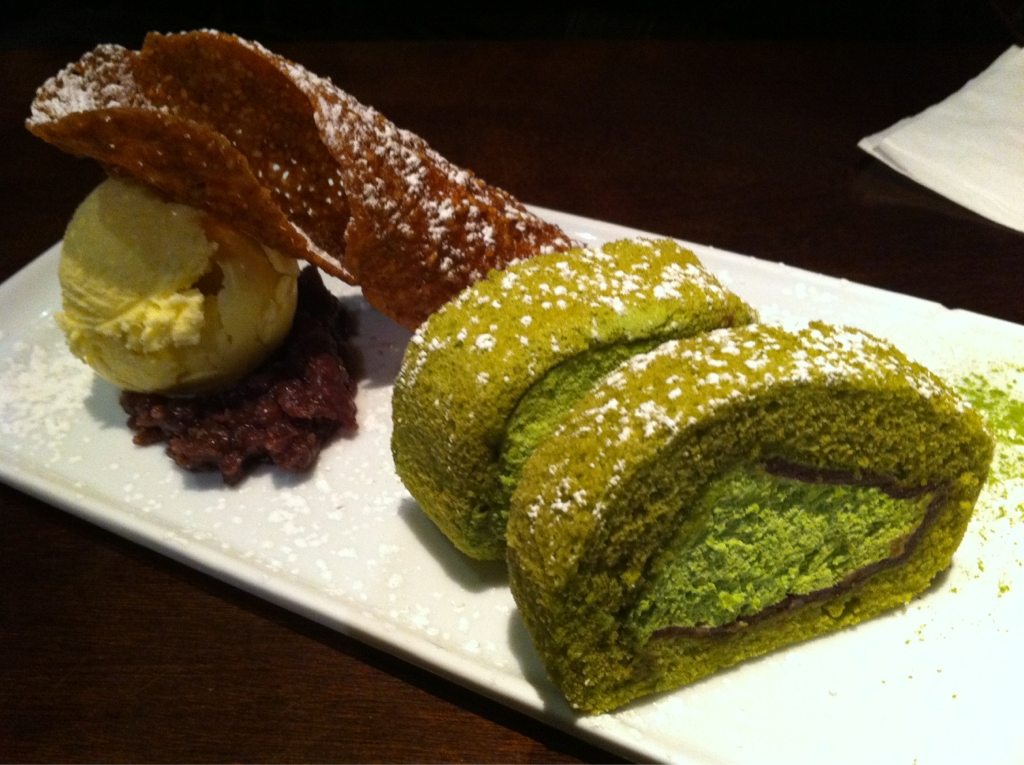 Cha-An, located in the East Village, is also a Japanese tea house.  The menu includes sake, wine and cocktails, as well as unique desserts such as the green tea roll and sake ice cream.
10. Cocoa Bar, Lower East Side.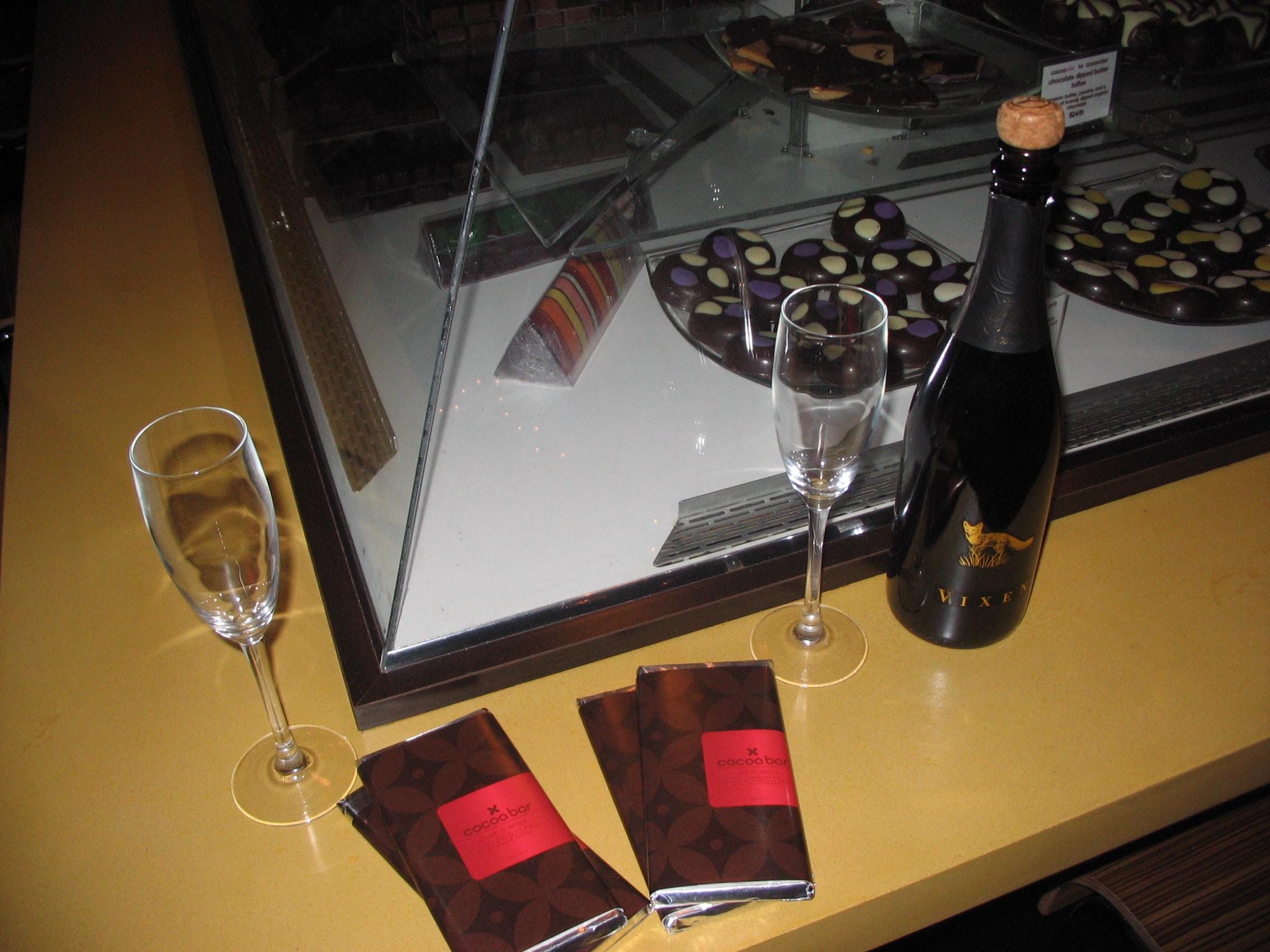 Cocoa Bar is a Lower East side cafe with multiple personalities.  By day, Cocoa Bar is a cozy cafe offering free wifi and coffee.  By night, Cocoa Bar is a dessert and wine bar.  Laptops are banned at 8pm.
Like what you see? Don't forget to like City Gal on Facebook and follow City Gal on Twitter!  Also, don't forget to sign up for email updates to get the latest articles delivered direct to your inbox!