Champaging is a weekly event providing champagne enthusiasts with access to exclusive champagne brands at a reasonable price and in good company.  We caught up with New York City nightlife vet Nick Andreottola, who founded Champagning with co-founder Nicole Rose Stillings a year ago.  Check out the interview below.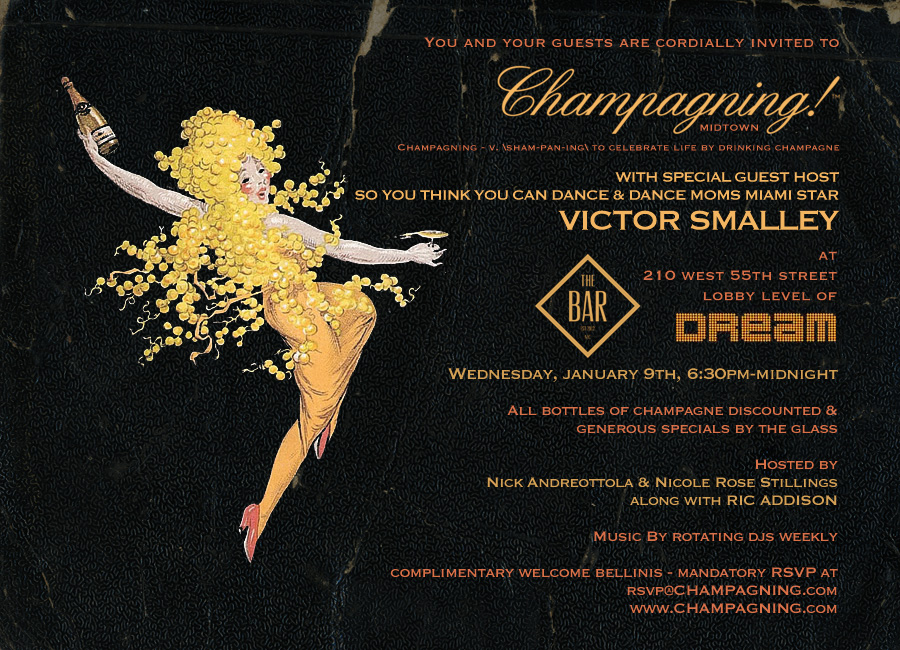 What is Champagning?
Champagning is a term we created to explain "celebrating life by drinking champagne".  We have been creating events for champagne enthusiasts for the past year.  We have weekly events as well as pop-up events with other luxury brands.  All of the events have the purpose of allowing champagne enthusiasts to enjoy the best champagne brands that they may not usually have access to, for a fair price and in good company.  We periodically have samplings as well with top brands.
How did you come up with the idea?
Most people who know me can tell you I have been a fan of champagne for quite some time; pretty much always. Last January, I was approached to host a weekly wine and champagne event.  After digesting the idea, I decided to focus solely on champagne and grabbed a couple friends who also loved champagne.  For about a year now, my partner in crime, Nicole Rose Stillings, and I have been gathering friends and business associates of ours from various industries to join us for these events.  A lot of times we will align with fashion designers or other luxury brands co-brand with them using our Champagning platform.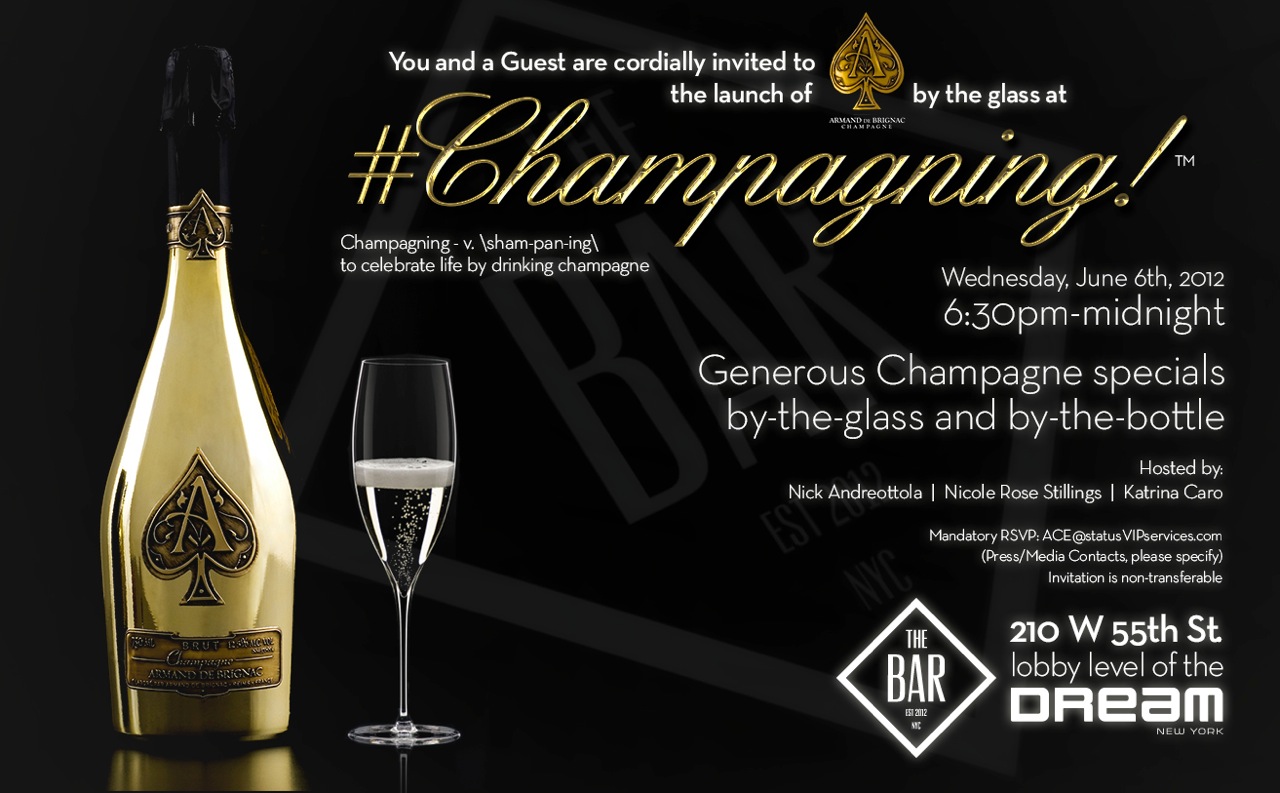 What are your plans for 2013?
Since we have worked with most of the top champagne brands including Veuve Clicquot, Dom Perignon, Perrier Jouet and Armand de Brignac (Ace of Spades), we continue to keep programming with them in 2013.  Our event series has been one of the only places you can find brands like Dom Perignon Rose and Armand de Brignac available by the glass.  We plan to continue programming like this to attract more true champagne enthusiasts. We will also be aligning ourselves with some of the more rare champagne brands to give enthusiasts a chance to try them.  We have plans with some of the top sommeliers from the best restaurants around as well.  In the summer, we will be putting together a series of pool events as well as some events in the Hamptons.  In a week or two, we will be relaunching our Champagning Downtown events on Thursdays in a new location. That announcement should be available in the next few days.
What's the best way to keep up with your events?
Most of our weekly events are kept up to date on www.champagning.com.  Some of the other events are more private so it is sometimes best to reach out to Nicole or me directly for an invite if you know us.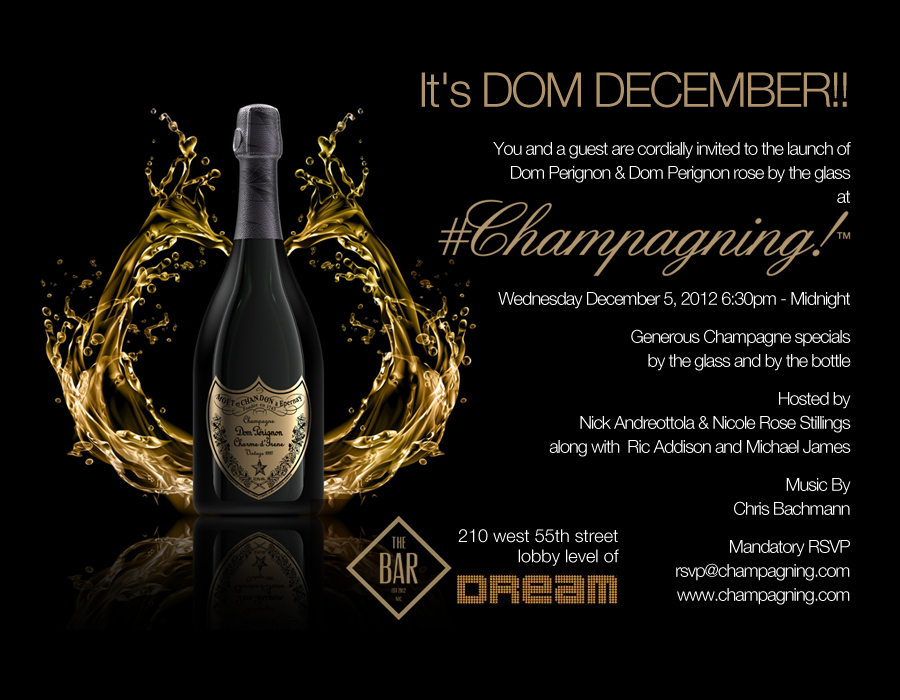 You can also catch up with Champagning on Facebook.  Cheers!
Like what you see?  Don't forget to like City Gal on Facebook, follow City Gal on Twitter, and sign up for City Gal's monthly newsletter to stay in the know and be eligible for awesome giveaways!