Let me preface this by saying that I'm not typically a fan of organized tours.  However, I recognize that in the interests of time, cost and efficiency, sometimes a tour is just necessary.  I wouldn't charter a boat or a helicopter to visit the Great Barrier Reef.  I wouldn't climb the Sydney Harbour Bridge without being tethered to a group.  And I certainly wouldn't map out all of the Gossip Girl film spots because, well, that would just be weird. So, when I was approached about the opportunity to go on the Gossip Girl tour with On Location Tours, I whipped out my knee socks and channelled my inner Blair Waldorf (any excuse to wear knee socks is ok in my book).  I've enjoyed watching Gossip Girl for years, and most girls who are into fashion have taken a pointer or two from Blake Lively's or Leighton Meester's on-set wardrobe.
This was my second experience with On Location Tours.  I took the Sex and the City tour when I moved to New York years ago.  In addition to showing you film sights, On Location Tours are a great way to explore parts of New York City in a fun and nontraditional way.  While the tours are frequented by out-of-towners, they are good clean fun for New Yorkers alike, and a welcome reminder of all the amazing things happening in our metropolis on a daily basis.
The Gossip Girl tour started at the New York Palace Hotel, the site of several scenes from the series.  (Check out those knee socks!)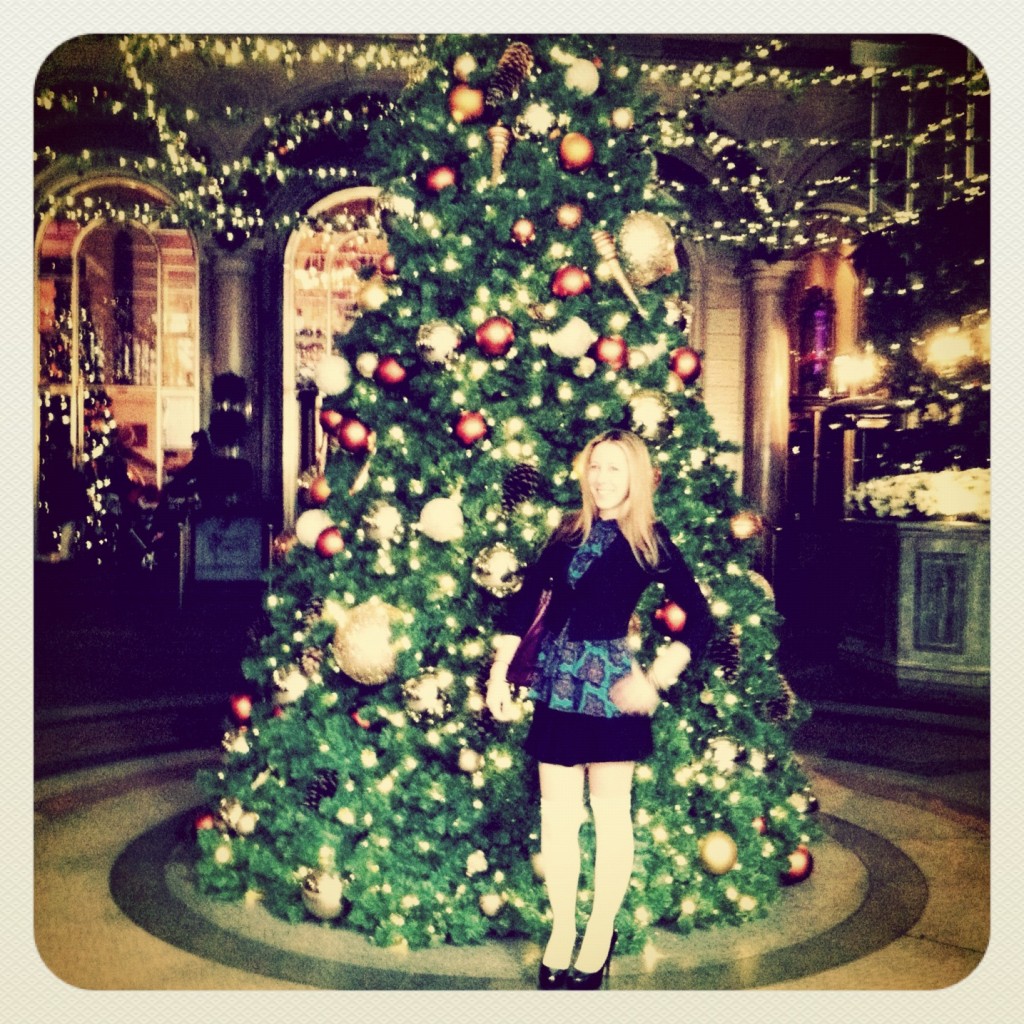 St James Church.  Blair's wedding was filmed here and the church has appeared in the backdrop of several scenes.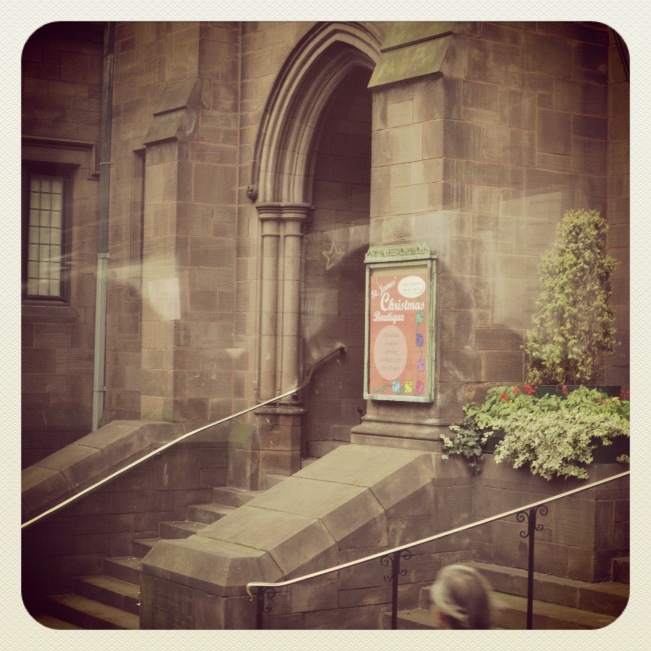 The Museum of the City of New York, used as the front entrance of the fictitious Constance Billard School for Girls.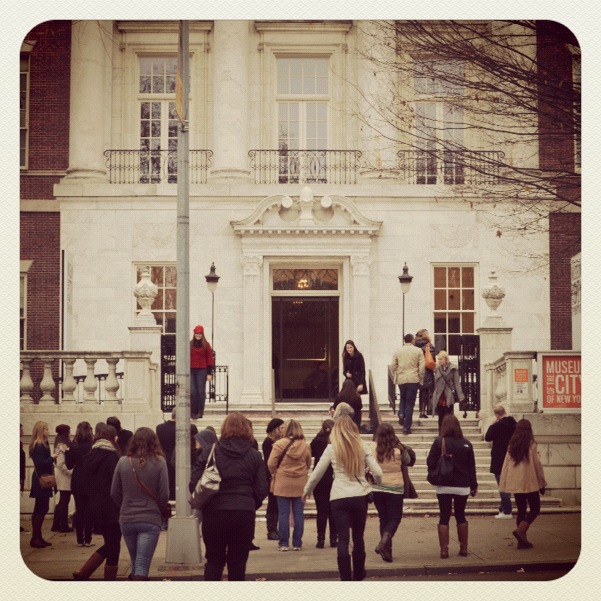 Nate Archibald's brownstone on the Upper East Side.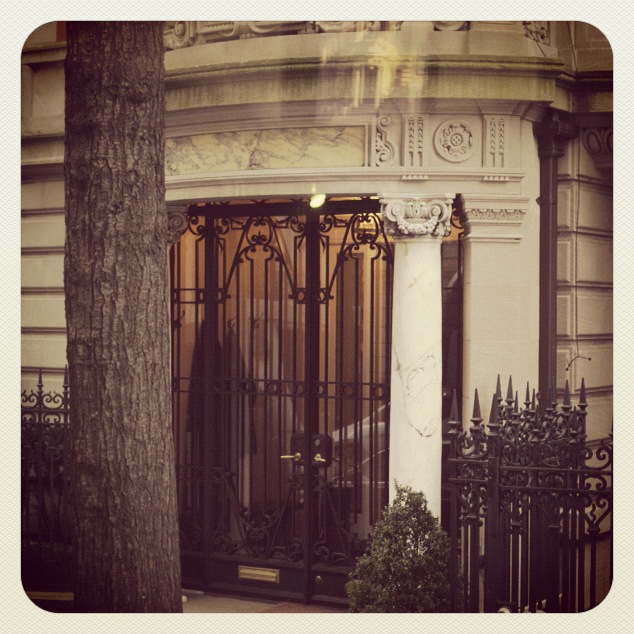 Empire Hotel, home of Chuck Bass.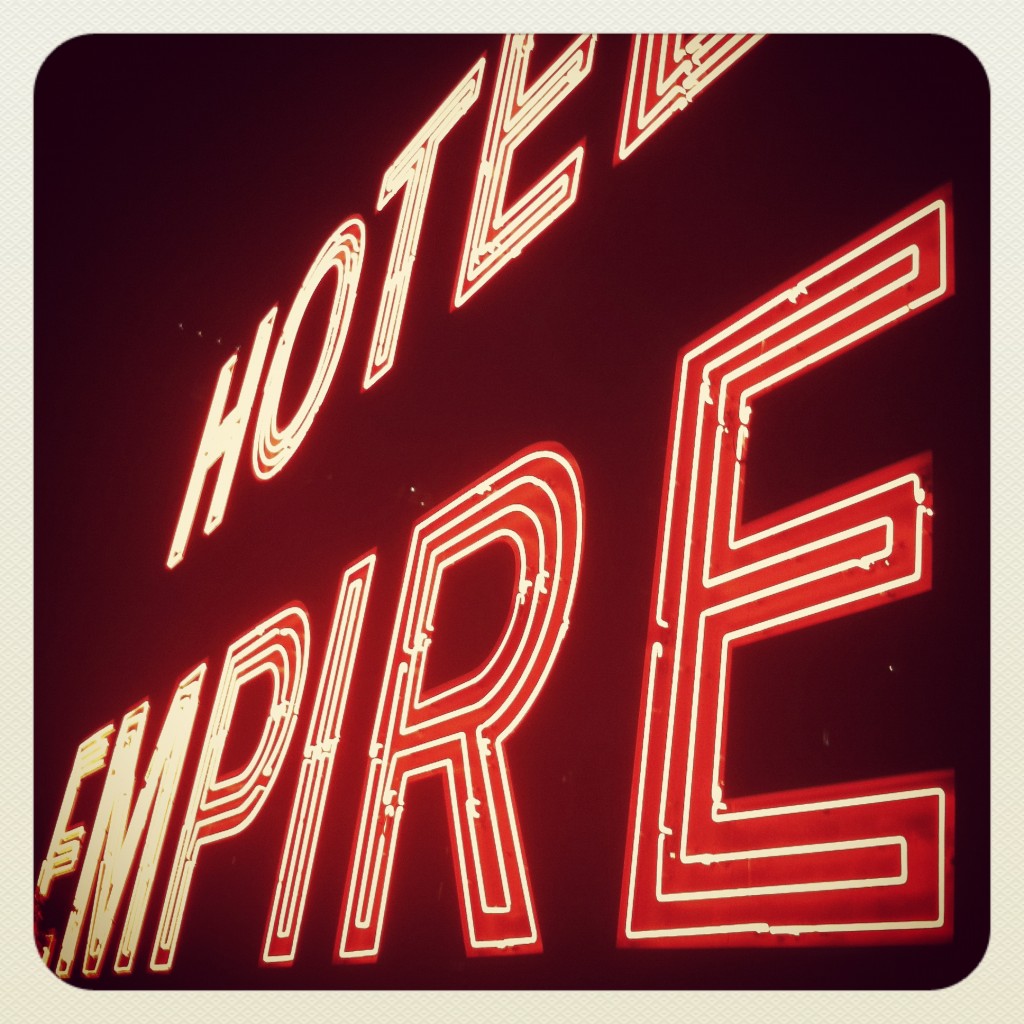 Dylan's Candy Bar, where Dan helped Vanessa shop for her anniversary with Nate.  Dylan's is a New York institution, a massive candyland owned by Ralph Lauren's daughter, Dylan.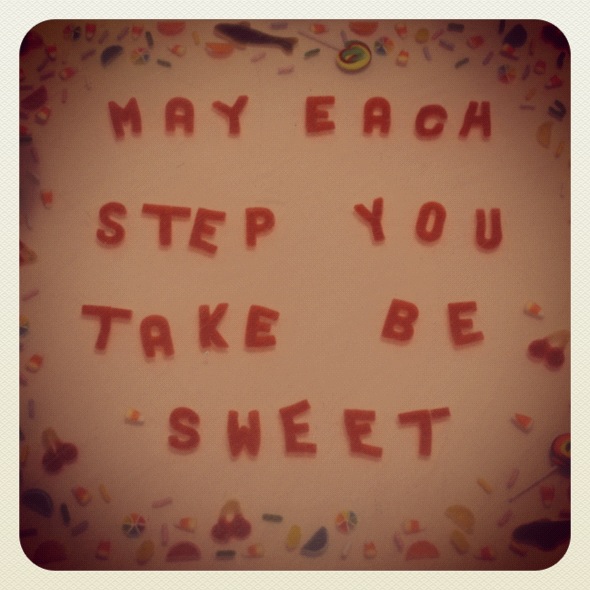 Miss Ali Lo and I causing mischief while folks shopped at Dylan's and Bloomingdales.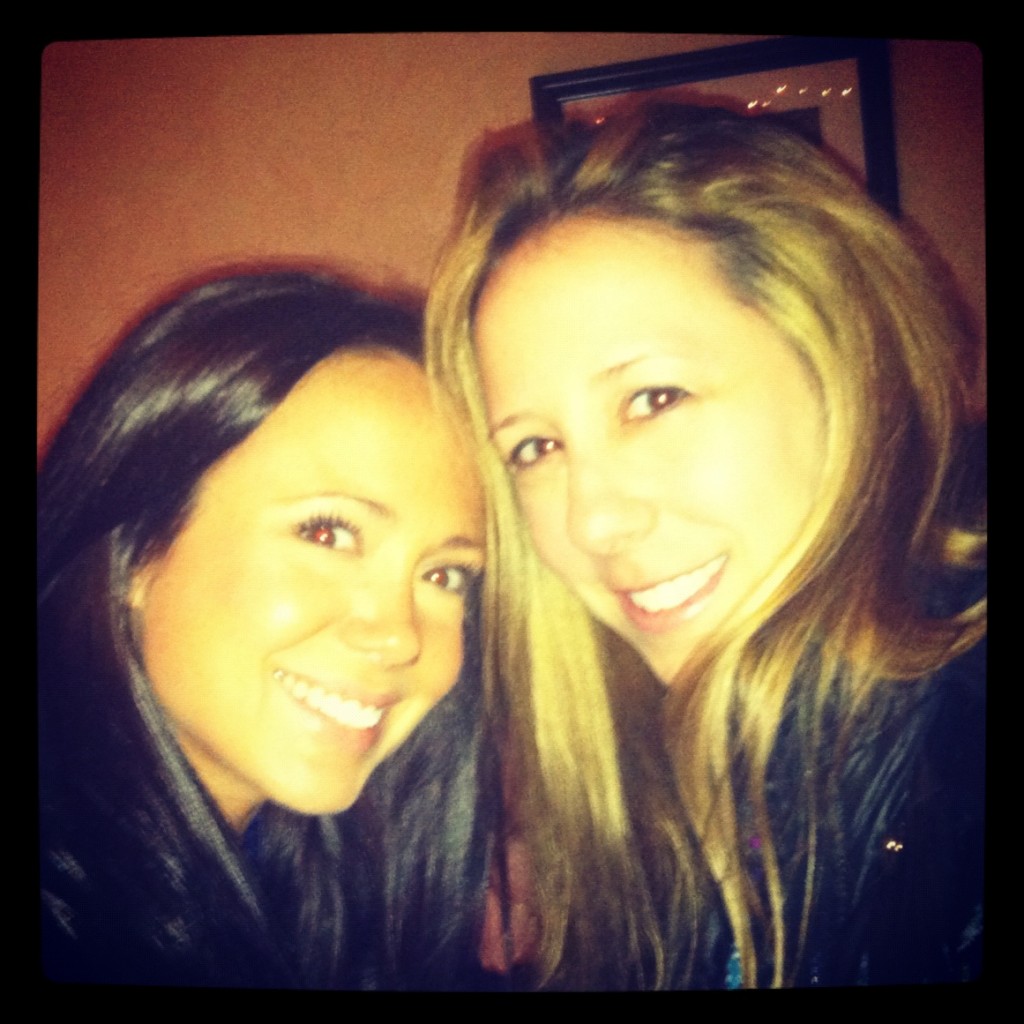 Harry Winston on Fifth Avenue, all blinged up for Christmas!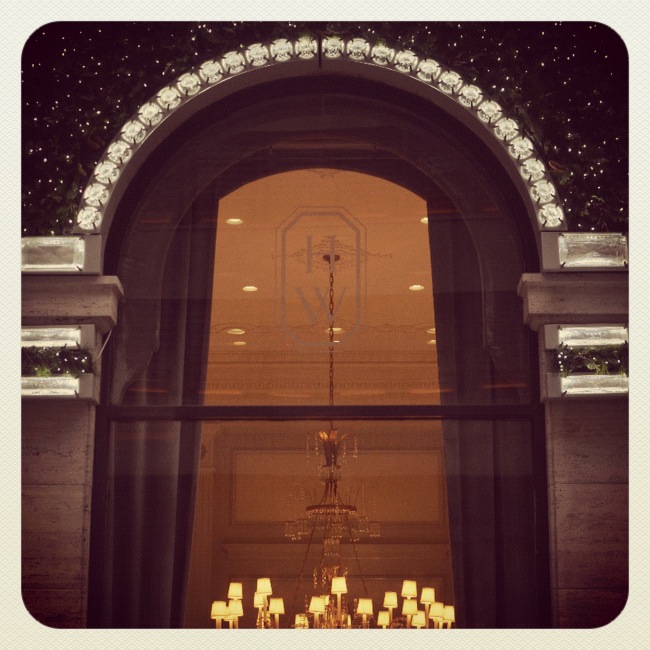 The famous Rockefeller Center Christmas tree.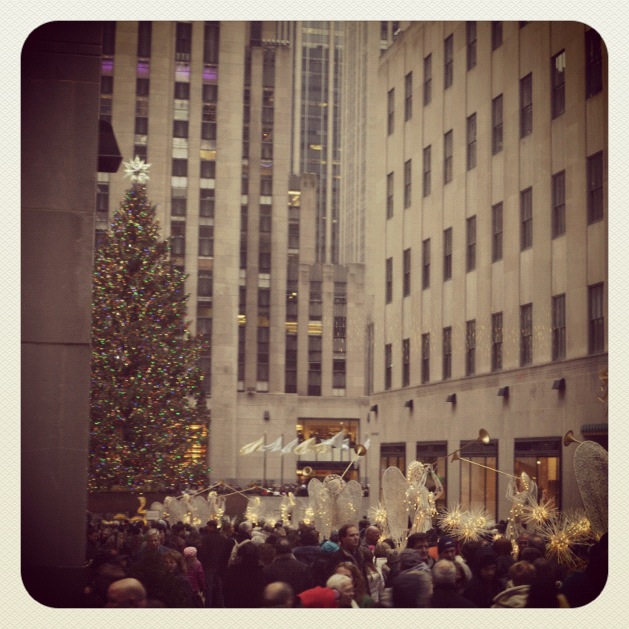 Additional spots include the Metropolitan Museum of Art (the Met) and shopping favorites such as Henri Bendel, Vera Wang and Intermix.  Participants walk away with a 20% off coupon to Bendel's and a 10% off coupon to Dylan's.
Gossip Girl not your thing?  Perhaps Sex and the City or Sopranos is more your flavor.  While I realize many of you live in New York and may not see the need to take a tour of a city you live and breathe everyday, out of town guests love these things.  Out-of-towners don't see New York the way we see New York.  They salivate with wonder over so many of the things we avoid – Times Square, the big Macy's during Christmas, and anything that remotely smells of tourism.  To them, New York is a fantastical place where things happen everyday that just don't happen in other cities.  Indulge this fantasy and take them on a tour.  They'll probably tell people it was the highlight of their New York experience.  And if you live in New York, spend an afternoon exploring your city.  New York is one of the most filmed cities in the world, which is pretty damn cool, even for a New Yorker.
Note: This tour was sponsored by On Location Tours.  As always, reviews are 100% honest.
Like what you see? Don't forget to like City Gal on Facebook and follow City Gal on Twitter! Also, don't forget to sign up for email updates to get the latest posts delivered direct to your inbox!