While we would all love to have as much time as possible to explore a city, sometimes we're forced to make the most of a short period of time.  So what happens if you only have 2 days in Tokyo?  Here's what you can't miss:
Sushi.  Tokyo is home to some of the best raw fish in the world.  It's a must.  While there are a lot of fantastic sushi restaurants in New York, nothing compares to the sushi in Japan.  In fact, I haven't eaten sushi since I returned to New York.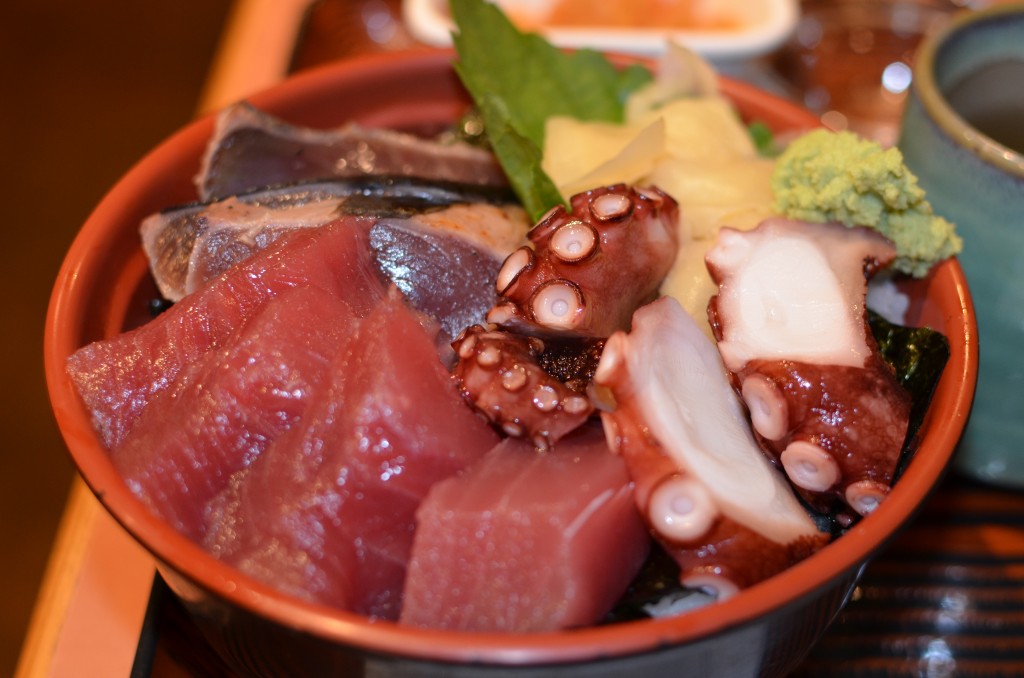 Tempura.  Tempura, or deep fried seafood and vegetables, is a common Japanese dish.  Unlike traditional raw fish, tempura is hot and crunchy.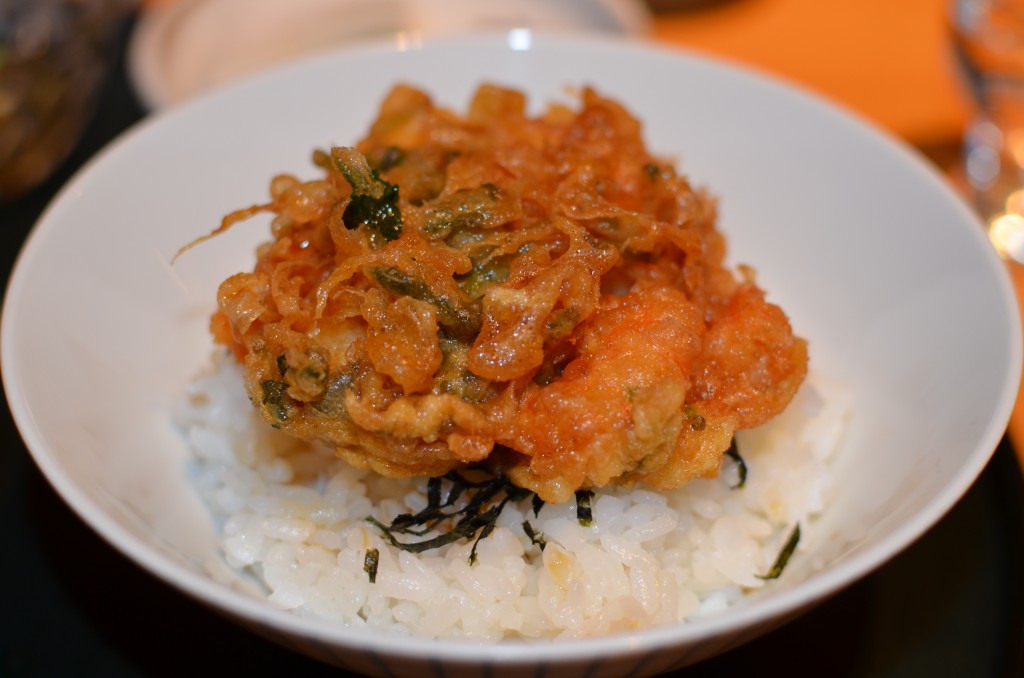 Sake.  Obviously.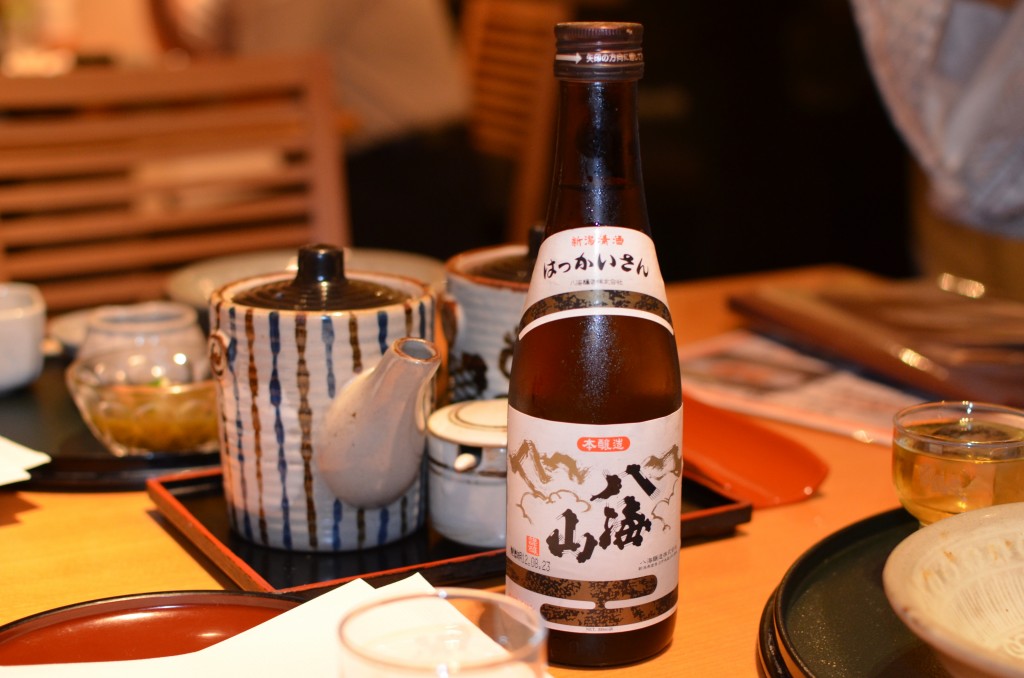 Tsukiji Fish Market.  Tsukiji is the largest wholesale fish and seafood market in the world.  There is an inner market where dealers purchase fish directly from licensed wholesalers, and an outer market where  pre-packaged sushi and other goods can be purchased by the public.  Visit the inner market early and then head to the outer market for sushi breakfast.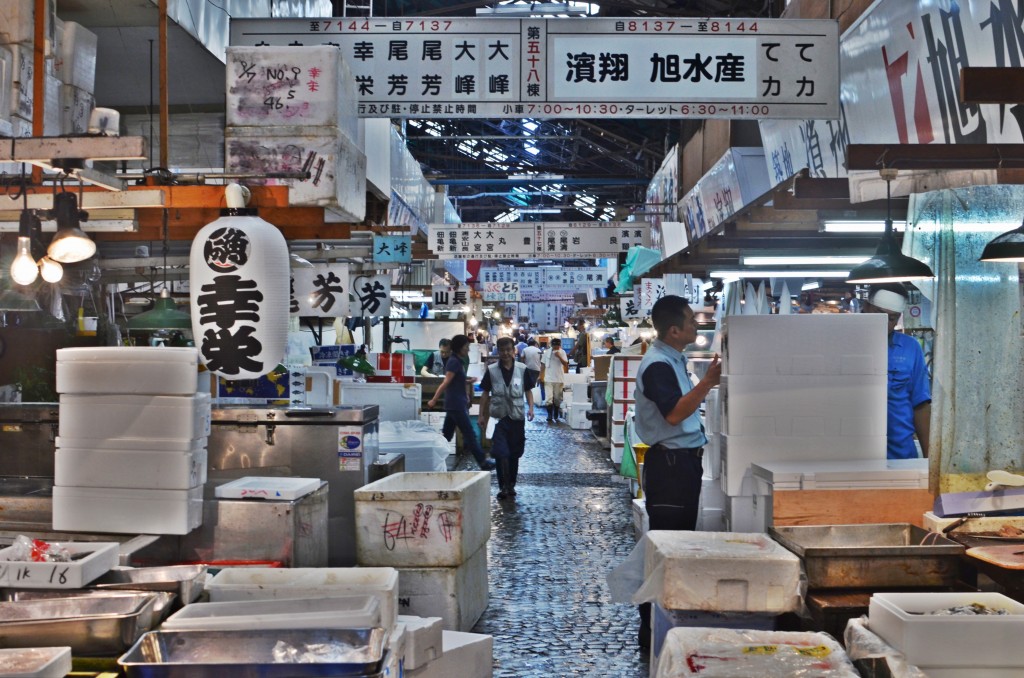 Nakamise Dori.  Nakamise Dori is a short street lined with many shops selling souvenirs such as kimonos and fans, as well as food.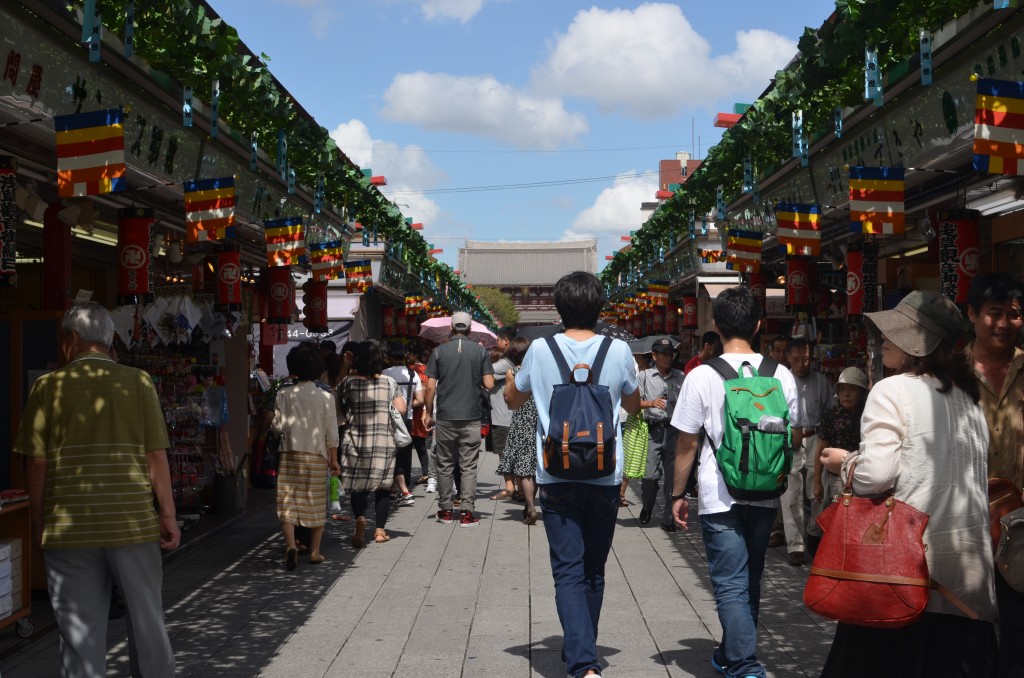 Sensoji.  Nakamise Dori is the road leading to Sensoji, a Buddhist temple located in the Asakusa section of Tokyo.  Pictured below is the  the Hozomon Gate, the inner entrance to Sensoji.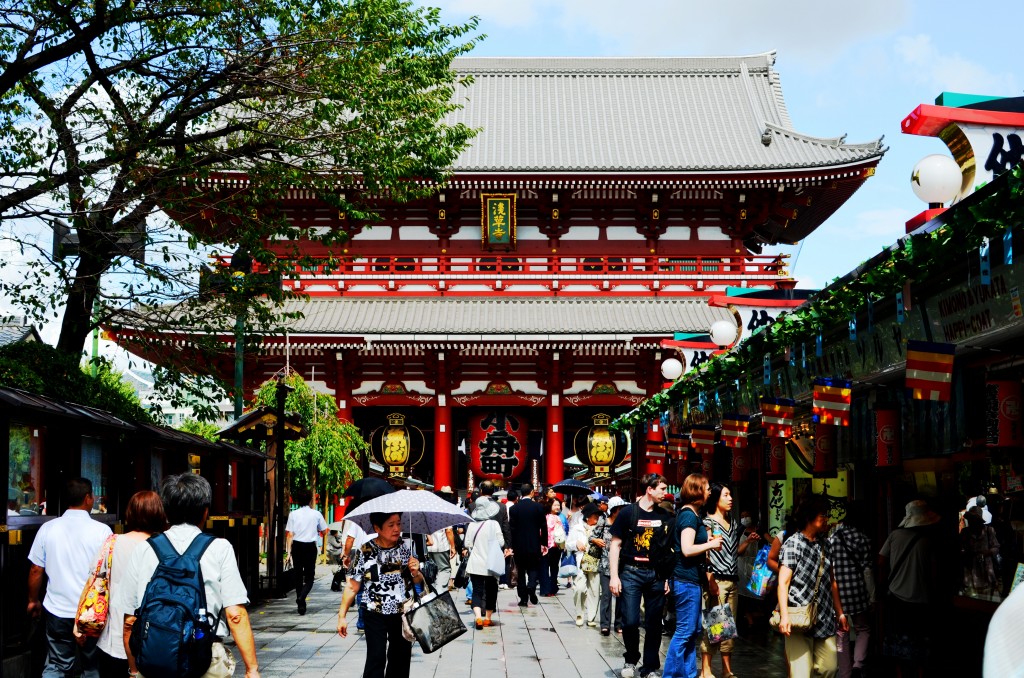 Omikuji.  On the grounds of Sensoji, you will have the option to draw Omikuji (written fortunes).  If you draw negative Omikuji (bad fortune), you tie it to string or wire and release it.  Thankfully, I drew a positive fortune!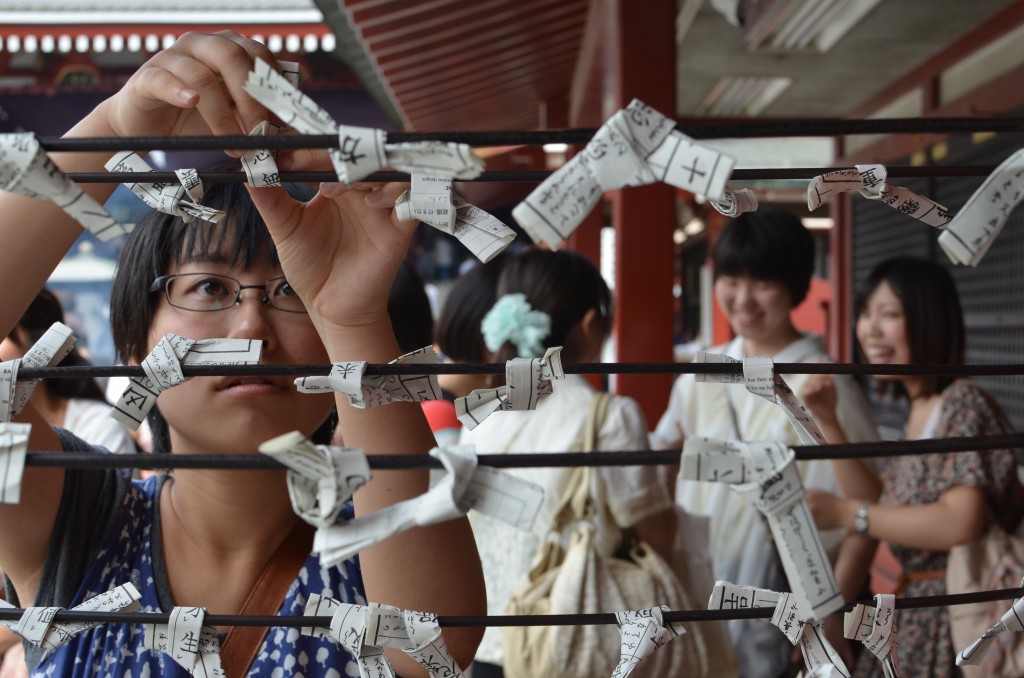 Toilets.  Ok, so this is more of a necessity, but you might as well enjoy it.  Toilets in Tokyo are high-tech.  Even the seats are heated.  Perhaps America will catch on soon!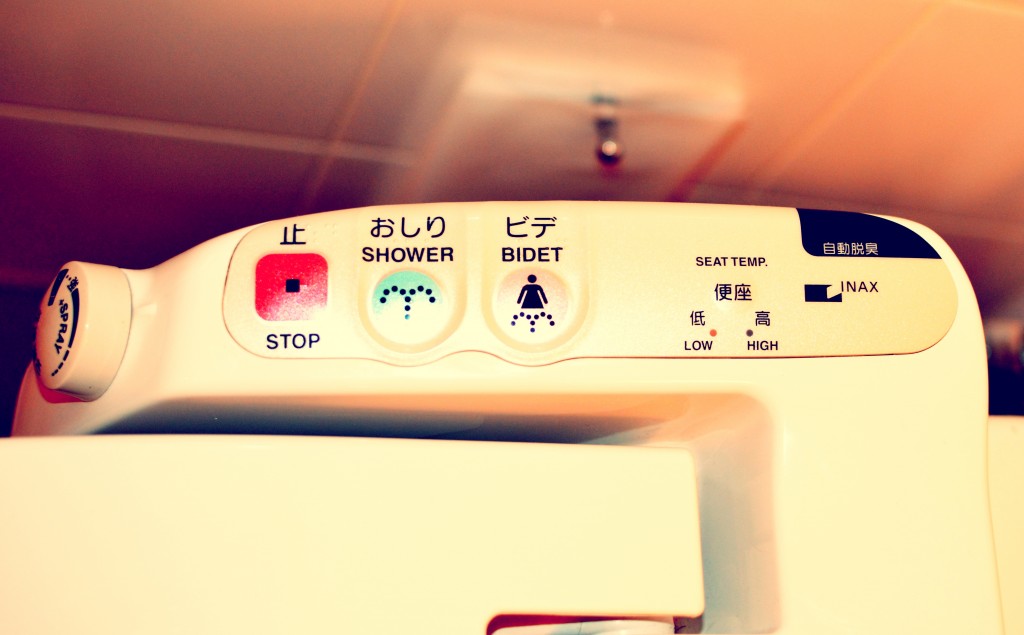 Ueno Park.  Ueno Park, a public park in the Ueno district of Tokyo, is home to museums, fountains, a lake and a zoo.  Its biggest draw is its cherry blossoms, which draw large crowds when they bloom each spring.  Ueno Park is a bit like Central Park, but with more concrete and less grass.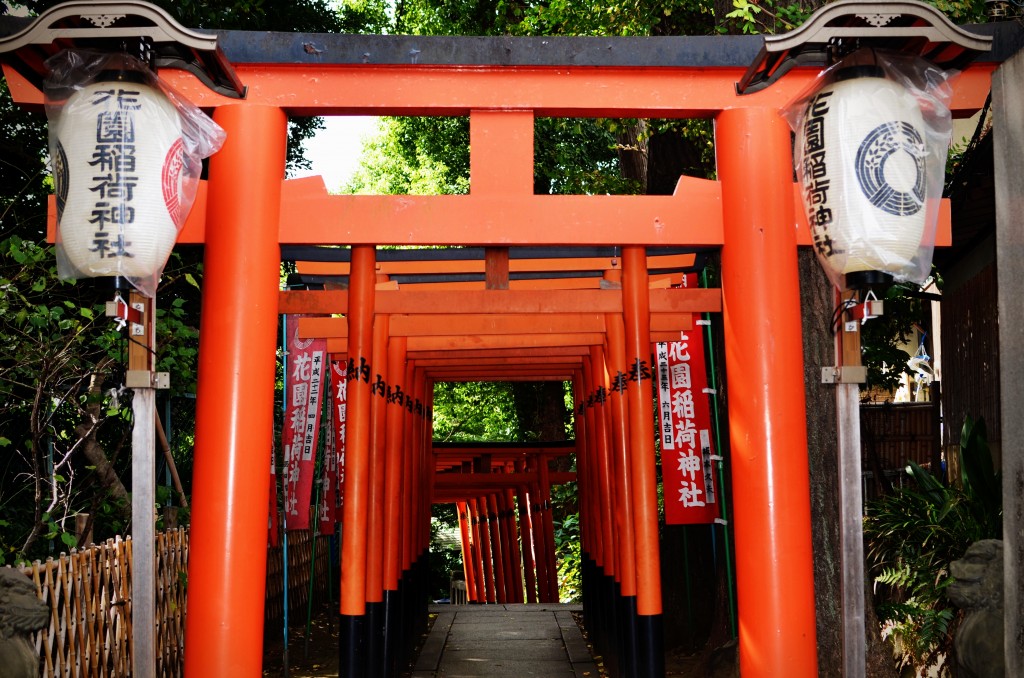 Ginza.  Ginza is an upscale shopping district and is home to the most expensive shopping and real estate in Tokyo.  Ginza is like New York's Fifth Avenue, but with more lights.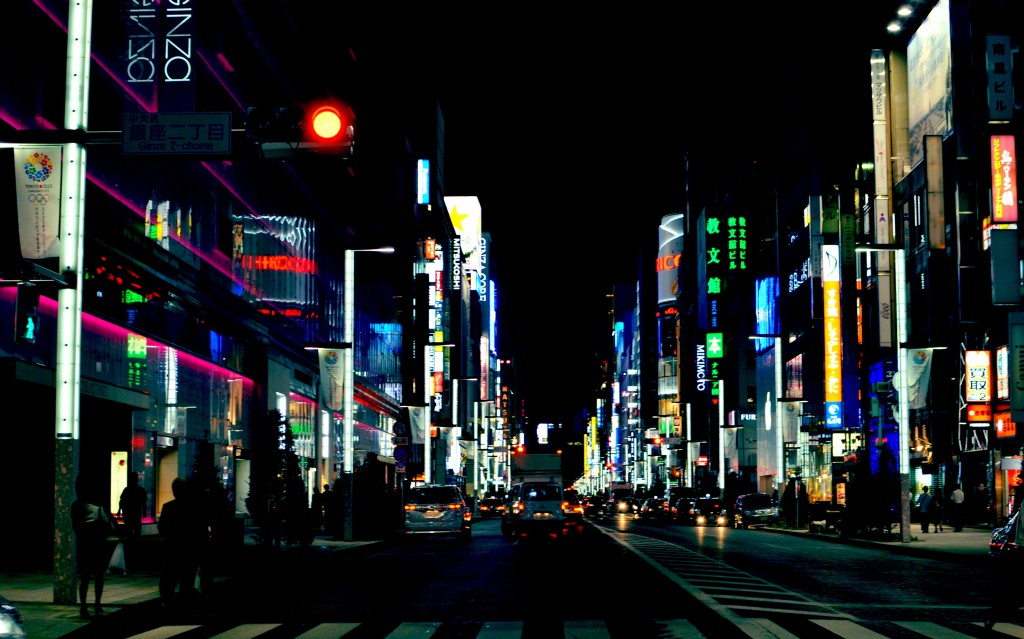 Vending machines.  Japanese vending machines sell all sorts of goodies.  Try the Japanese or Chinese tea – they're the perfect way to cool down on a hot day.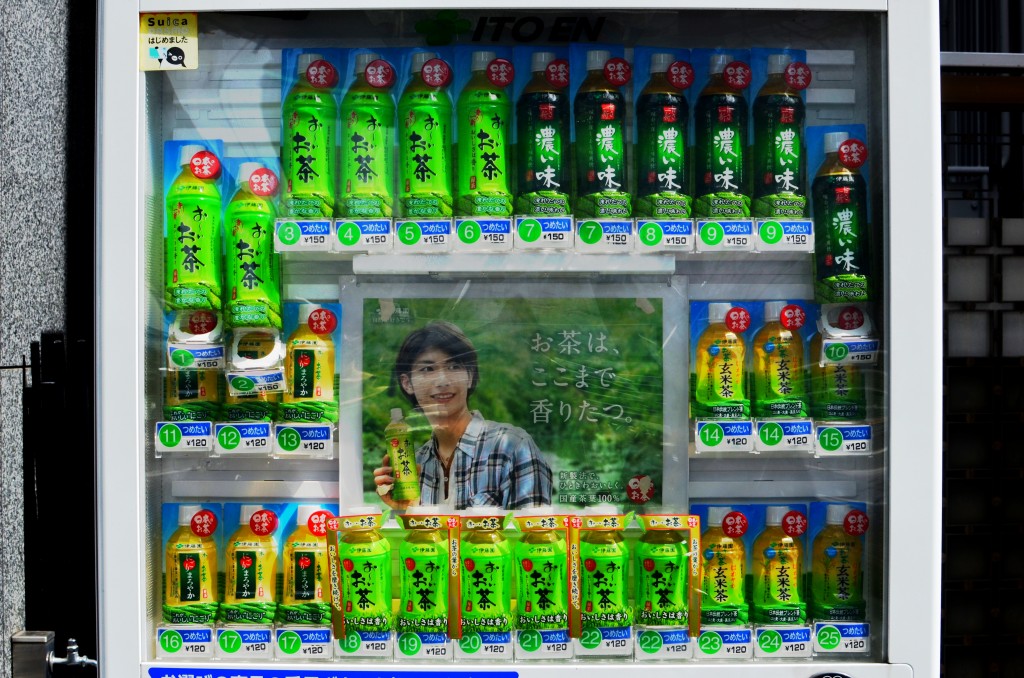 Public transport.  The subway system in Tokyo is extremely clean and efficient.  Traffic in Tokyo can be unbearable, so the subway is your best option.  When you want a break from mass transit, hop in a taxi and watch the doors open themselves after you pay the fare.  Everything in Japan is high-tech.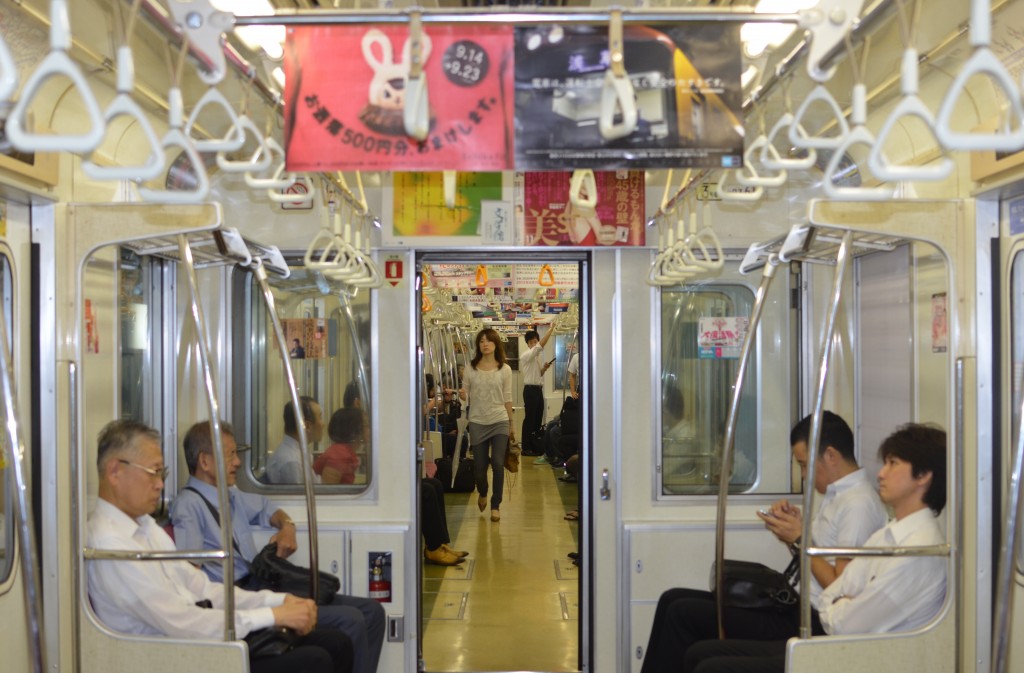 Harajuku.  If you want to get a taste for Japanese street style, visit Harajuku.  You can reach Harajuku by taking the Yamanote line to Harajuku Station.  Upon exiting the subway station, you will face the entrance to Takeshita Dori, the famous shopping street in Harajuku.  On Sundays, you can see traditional traditional Harajuku Girls dressed in elaborate costumes and anime.  If you can't make it on a Sunday, you can get a feel for Japanese street style any day of the week.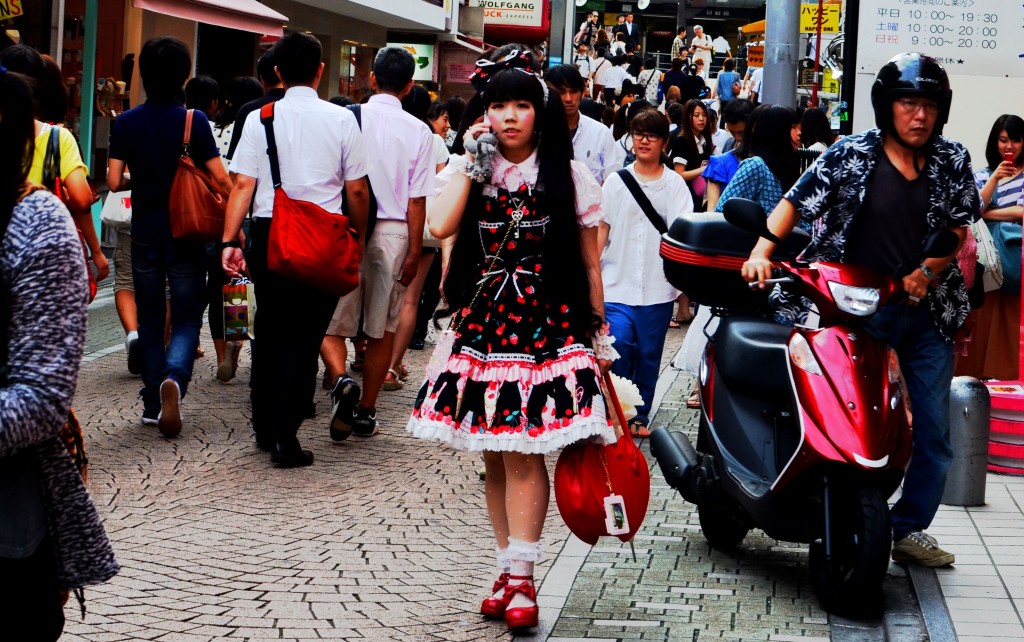 Imperial Palace.  The Imperial Palace is a large park in central Tokyo.  The grounds are home to the main residence of the Emperor of Japan, government buildings, lush gardens and a music hall.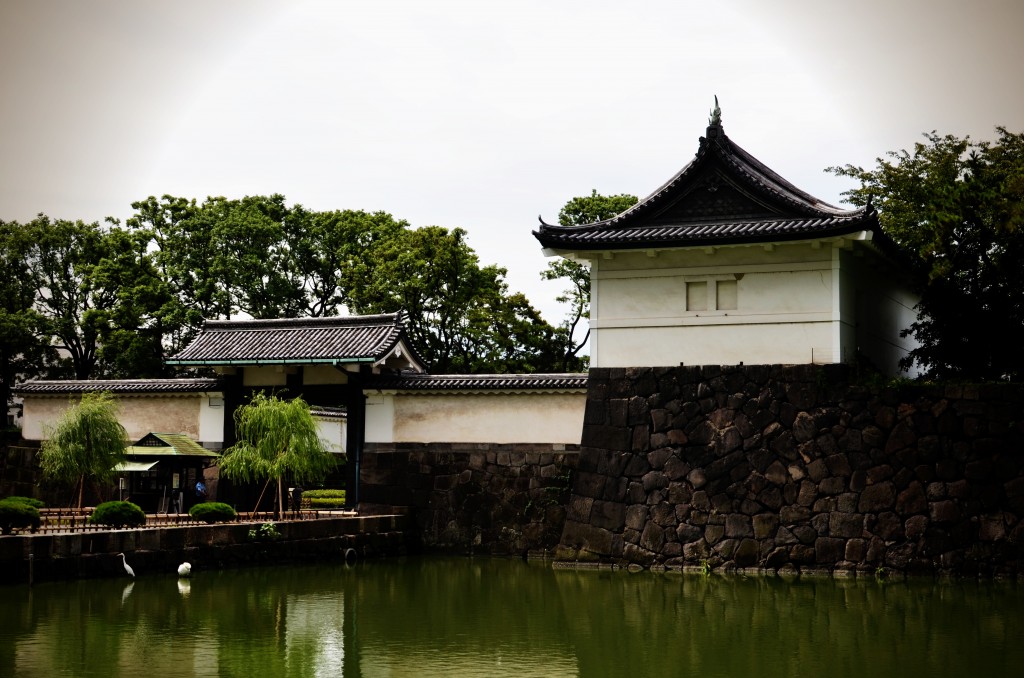 Additional options would be the Shibuya Scramble, one of the busiest pedestrian crossings in the world, and the nearby Meiji Shrine.
What would you add?
Like what you see? Don't forget to like City Gal on Facebook and follow City Gal on Twitter! Also, don't forget to sign up for email updates to get the latest posts delivered direct to your inbox!