Sensoji is a Buddhist temple located in the Asakusa section of Tokyo.  When you pass through the Kaminarimon, or Thunder Gate, you will be on Nakamise Dori, a short street lined with many shops selling souvenirs such as kimonos and fans, as well as food.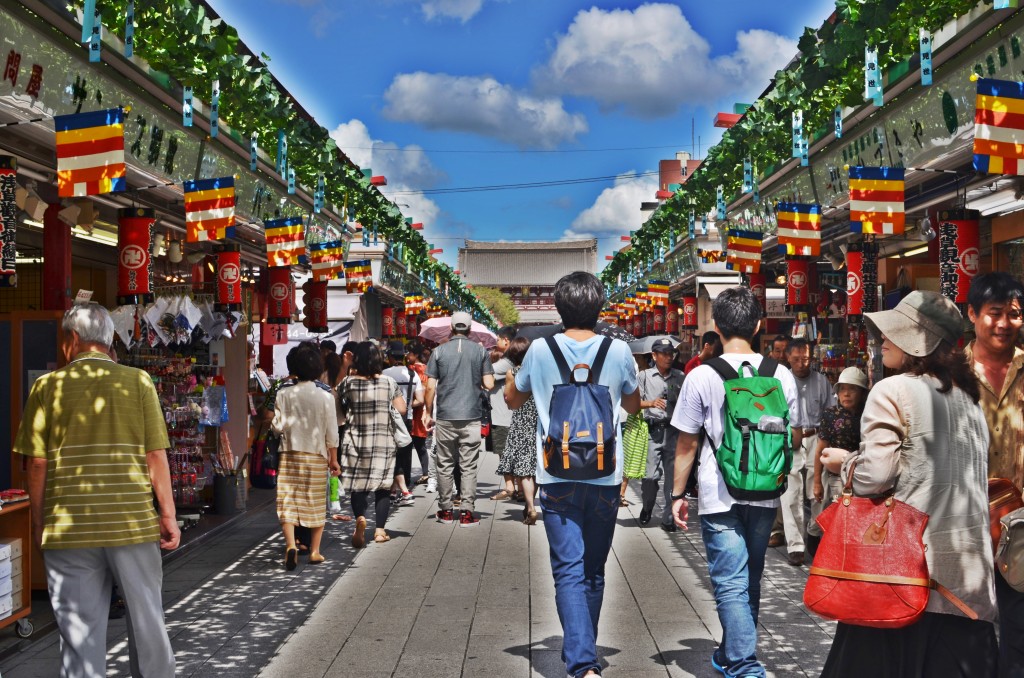 When you reach the end of Nakamise Dori, you will face the Hozomon Gate, the inner entrance to Sensoji.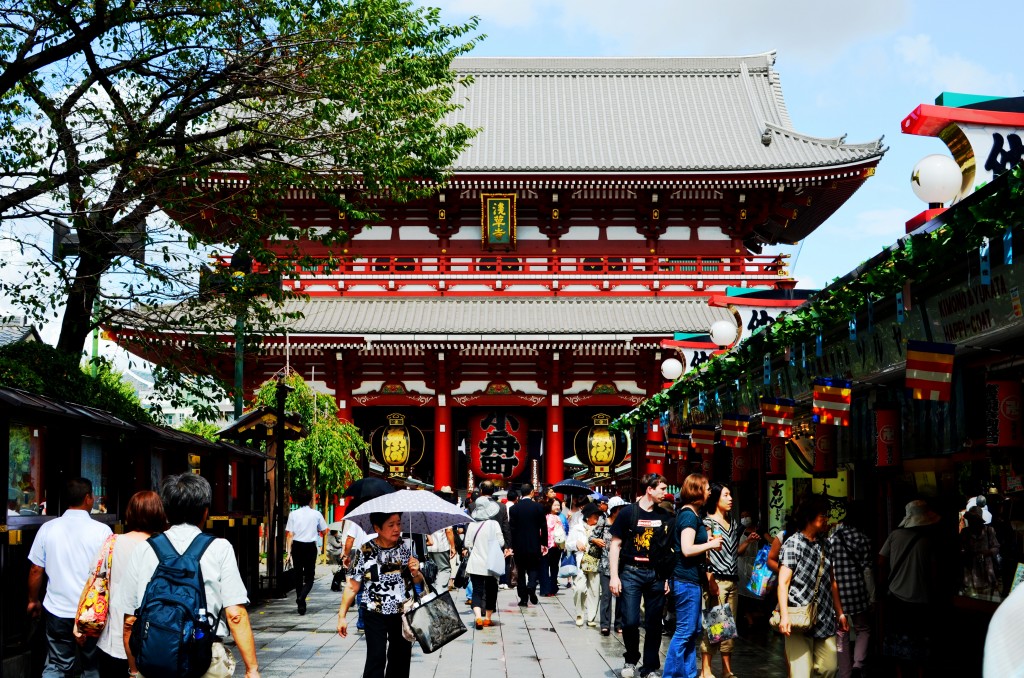 Inside the Hozomon Gate is a classic red paper lantern.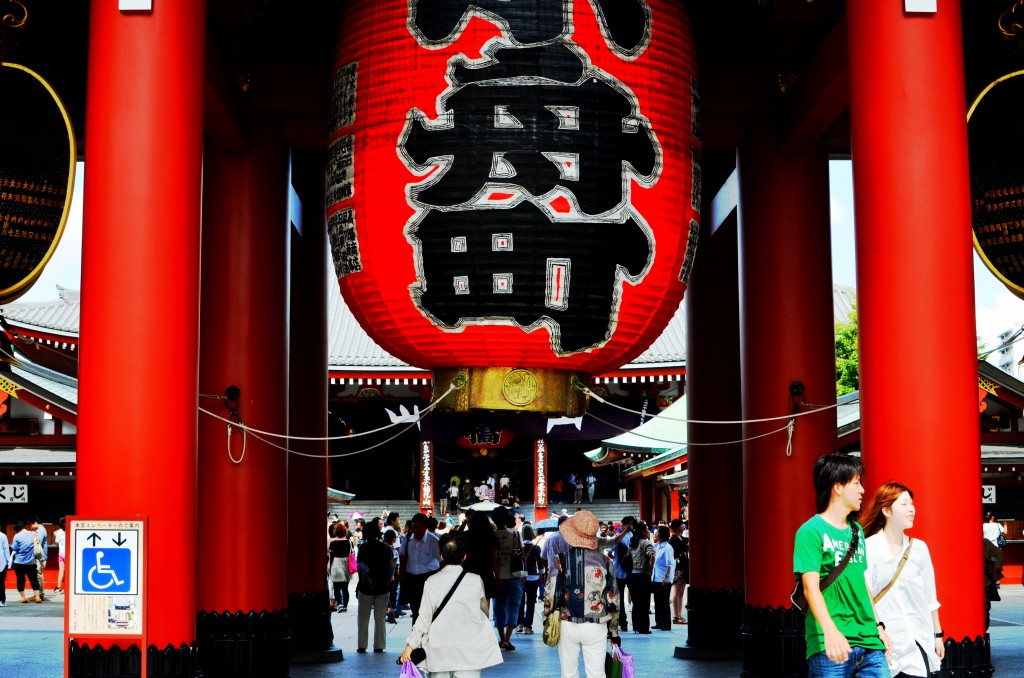 On the grounds of Sensoji, you will have the option to draw Omikuji (written fortunes) for a suggested donation of 100 Yen (approximately $1.28 USD).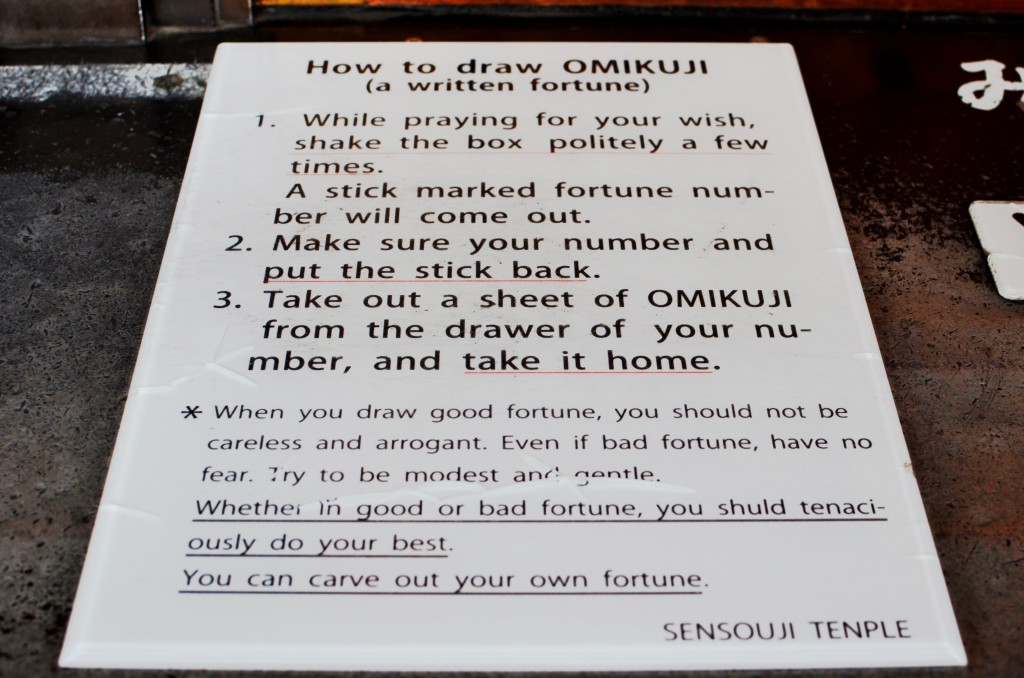 I drew No. 19, Good Fortune in Future (pictured below).  The English translation is fairly broken and refers to good fortune "by half" in several places.  While this doesn't seem to be good fortune, my Japanese friend, Kayoko, was able to translate the Japanese version of my Omikuji and the actual translation was that I will wait long.  So, for example, where it says "*Marriage will be good by half.", it means I will have marriage, but I will wait a long time for it.  My full Omikuji was as follows:
Your hopes and desires turn out to be real by half.  Apparently this means I will obtain my hopes and desires, but it will take me a long time.
Take long time to recover from sickness, but life will be safe.  This is interesting, as I am someone who is constantly sick.  I have a continuous cold, and prior to my sinus surgery, I suffered from constant sinus infections.  I seem to always be recovering from the pesky sniffles, but am overall in good health.
Most of your lost articles will not be found.  I didn't lose any items in Japan, but I did lose several items this week.  Oh well!
Take long time to show around the man you wait for.  Apparently this means there is a man who is or will make me wait for a long time.
Building and moving house will be good by half.
There is no problem of travelling.  This is good news.
Marriage will be good by half.  Again, apparently I will have marriage, but it has taken or will take me a long time to find.
There is no worry about employment.  Nice to know.
My Omikuji was pretty fitting.  Now I'm just left to wonder who this man is that I'm waiting around for!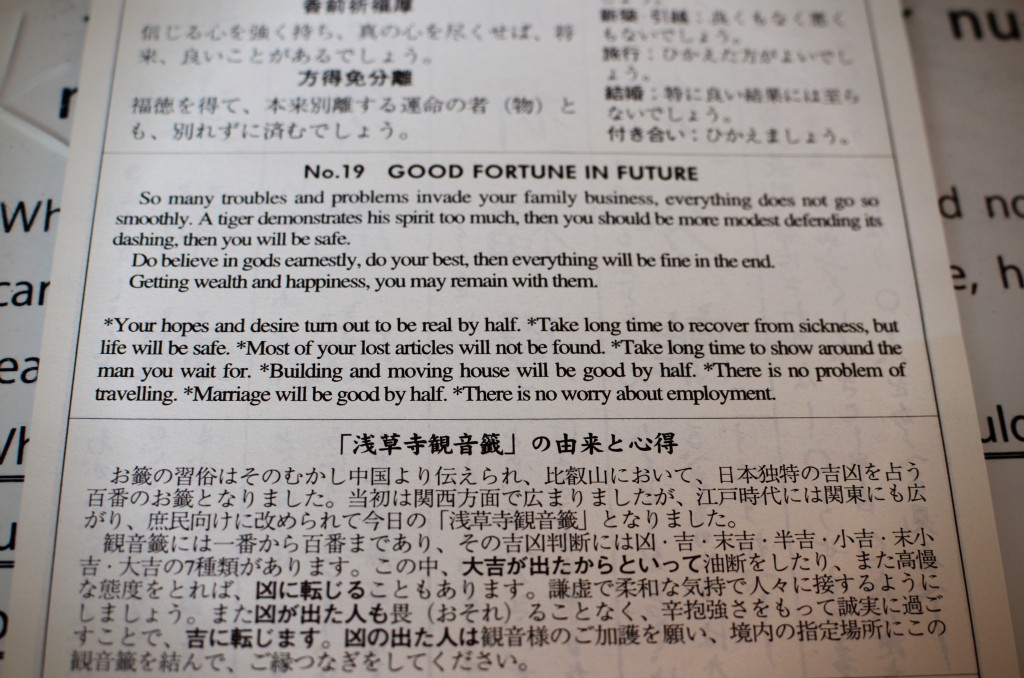 If you draw a negative Omikuji (bad fortune), you are supposed to tie it to string or wire and release it.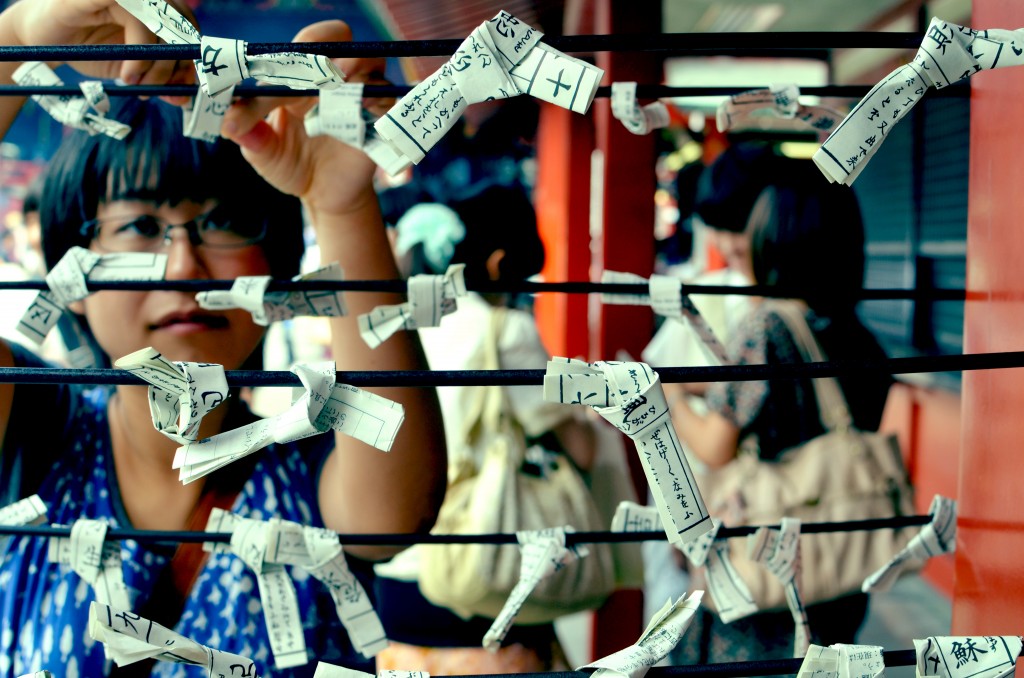 According to my friend Kayoko, after drawing Omikuji, you are to immerse yourself in the steam pictured below, which is supposed to foster intelligence.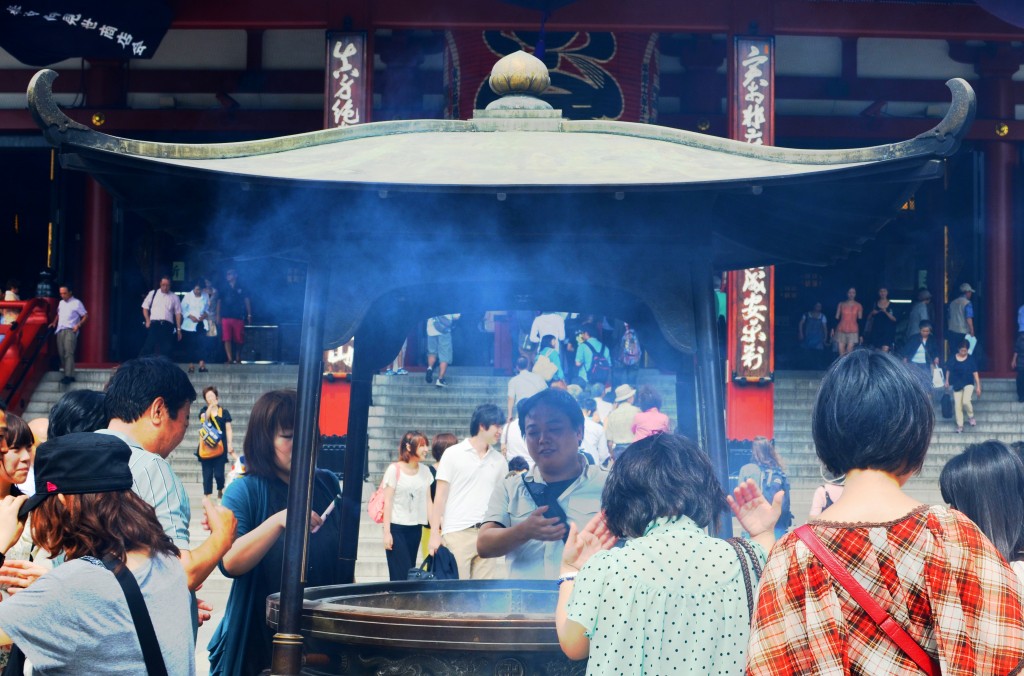 View of Sensoji grounds from the steps of the Kannondo (Main) Hall.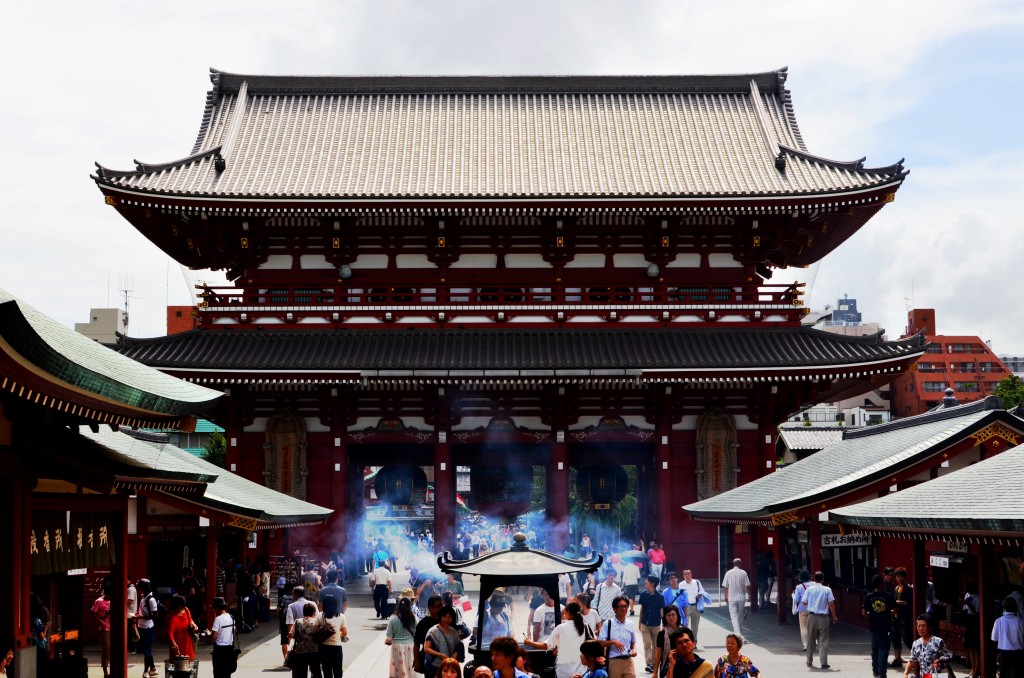 Sensoji consists of multiple gates, halls, pagodas and gardens.  Click here for a detailed map of Sensoji's grounds.
Like what you see? Don't forget to like City Gal on Facebook and follow City Gal on Twitter! Also, don't forget to sign up for email updates to get the latest posts delivered direct to your inbox!