Brinactti has come up with the simple yet ingenious idea of airline-approved wide mouth bottles.  I recently traveled to Asia with these bottles and they were sturdy and easy to fill.  Unlike some of the other bottles I traveled with, they did not leak once, despite packing and unpacking several times to change location.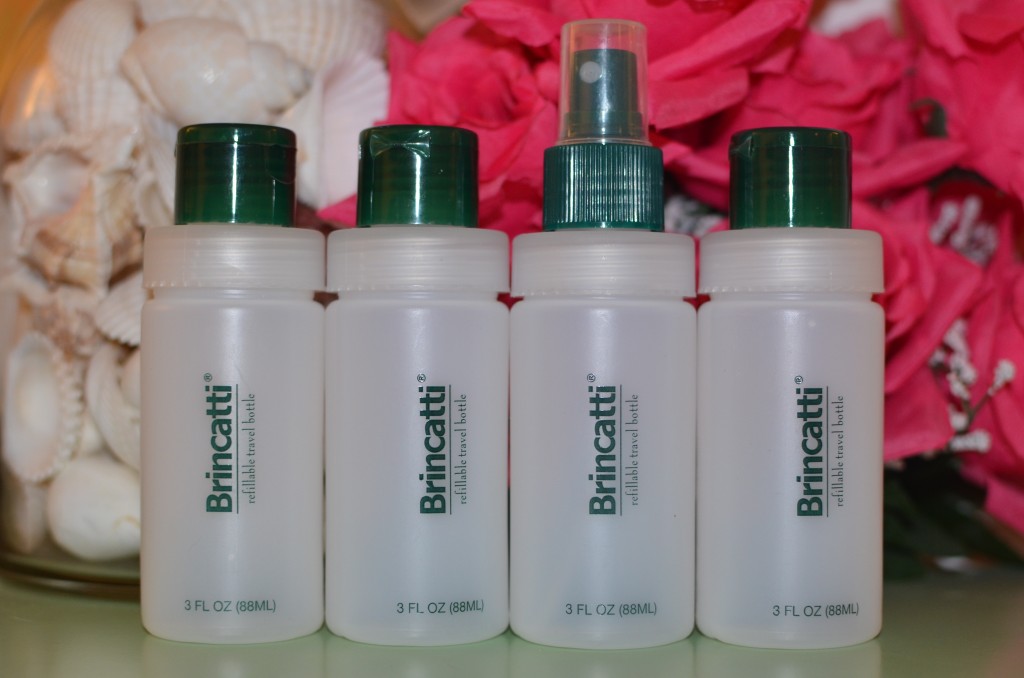 Like other travel bottles, Brincatti bottles come with peel and stick labels so you can easily identify which product you're using.  They also come in an airline-approved clear plastic case.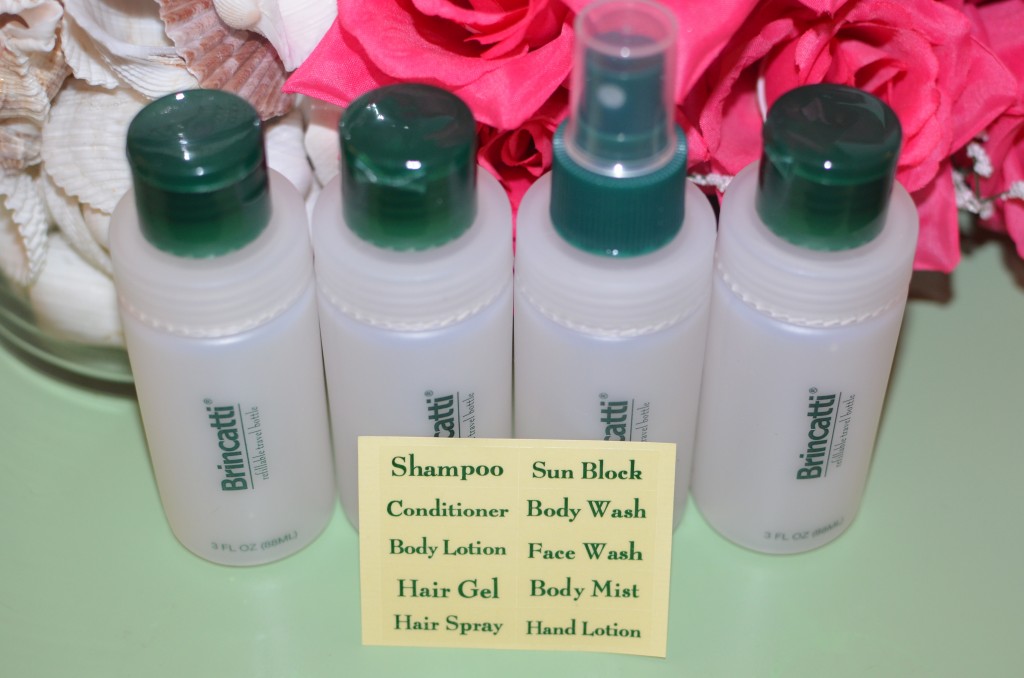 The selling point for Brincatti bottles is their easy-fill wide mouth.  If you've ever tried to squeeze thick conditioner through the tiny neck of most travel bottles, only to end up with massive amounts of spillage and only a small amount of product in the bottle, Brincatti bottles are for you.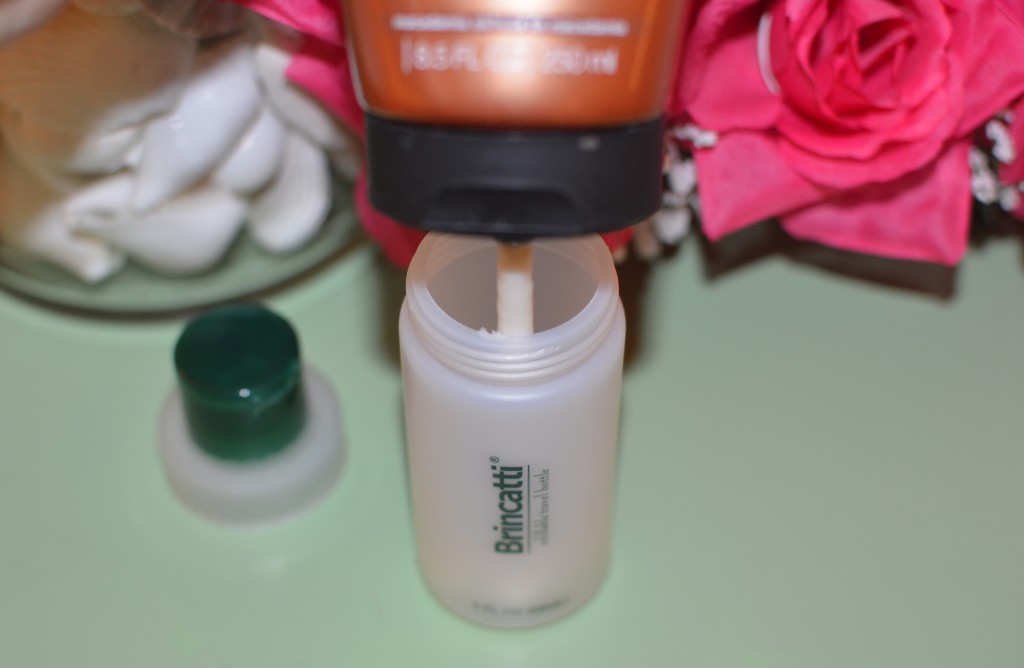 At a price point of $9.99, these travel bottles are a fantastic deal.  My only suggestion to Brinactti would be to offer different size options.  I was traveling for a while and needed to carry several other liquids without checking a bag.  As a result, I was only able to bring 2 of the 4 Brincatti bottles with me.  That being said, each bottle held quite a bit, so I didn't run out of shampoo or conditioner during my travels (major points for Brincatti!).  And, of course, if you don't need to pack as many liquids as I do, you should be able to carry all 4 Brincatti bottles in your carry-on.
Note: I received these Brinactti bottles as a promotional product.  All reviews are 100% honest.
Like what you see? Don't forget to like City Gal on Facebook and follow City Gal on Twitter! Also, don't forget to sign up for email updates to get the latest posts delivered direct to your inbox!