I was strolling down 14th Street this weekend and passed the below, titled Please No Photos, by Paul Shortt.  This unexpected piece of art is part of New York's Art in Odd Places, which presents visual and performance art in unexpected public spaces.  Art in Odd Places takes place along 14th Street until October 15.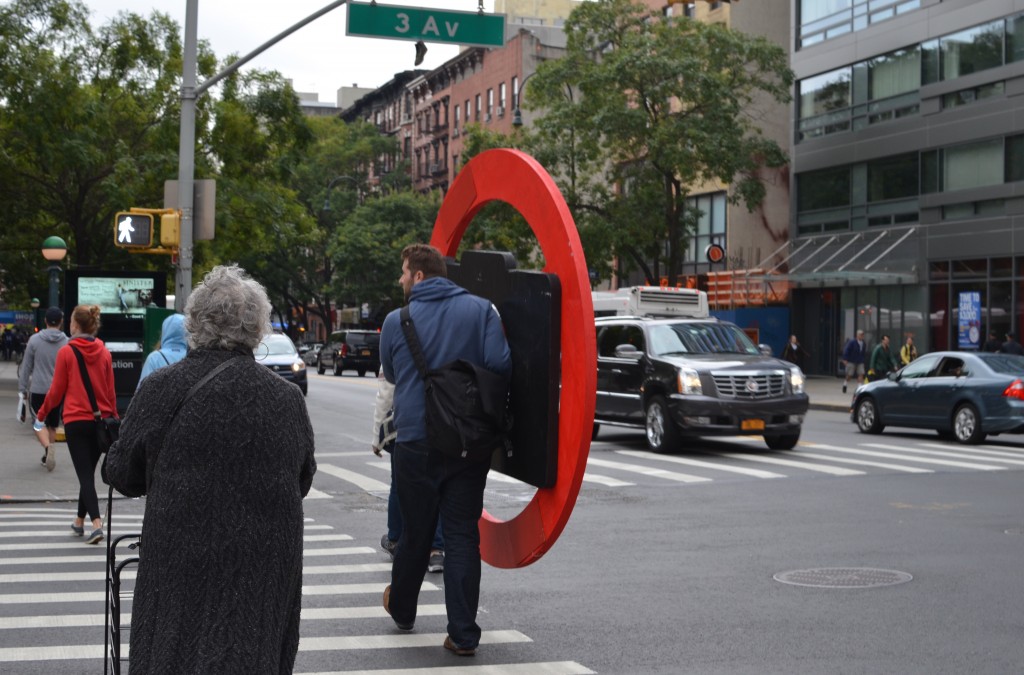 Want to see more art in odd places?  Check out the calendar and program guide, which detail where and when you can see participating artists.  Many pieces are mobile so your best bet is to set aside some time to wander 14th Street for a bit.
Like what you see? Don't forget to like City Gal on Facebook and follow City Gal on Twitter! Also, don't forget to sign up for email updates to get the latest posts delivered direct to your inbox!