When you travel abroad, communication is important.  If you don't have or don't want to pay for an international service plan, the iPhone offers many apps to communicate via wifi with people in other countries.  Some are better than others, and all offer unique features.  What I look for most in a communication app are features that allow me to communicate with those who don't have an iPhone.  iPhone to iPhone apps, including iMessage, are fantastic tools, but they don't help me reach my mom who is still rocking a Motorola flip phone circa 2001.
1.  Pinger Textfree with voice.  This is by far my favorite communication app.  The app gives you an alternate U.S. mobile number (I have a New York 347 number in addition to my iPhone's 301 number) from which you can send SMS messages to any U.S. number when connected to wifi.  You can also call any U.S. number for up to 10 minutes, and receive free unlimited calls from U.S. numbers when connected to wifi.  This means I can text and call my mom's old school flip phone whenever I'm connected to wifi.  While there are numerous communication apps, this is one of the few that allows you to communicate with people who do not have smart phones.  (If you need more minutes for outgoing calls, you can earn or purchase them.)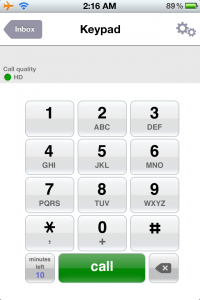 2.  Skype.  The Skype app allows you to video call or message other Skype users for free as long as you're connected to wifi (whether they are on a smartphone or a computer).  I love that I can actually see who I'm speaking to on Skype!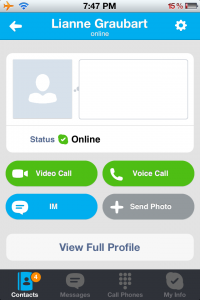 3.  Viber.  Viber allows you to make free phone calls and texts to other Viber users when connected to wifi.  Unlike Pinger Textfree, this is a great option when calling a non-U.S. number or when calling someone who, like you, only has access to wifi.  This is also great if you or the person you're calling doesn't want to use the minutes they pay for through their mobile provider.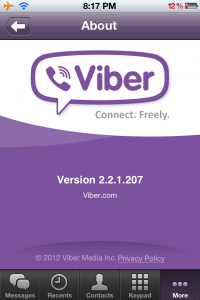 4.  Whatsapp.  Whatsapp is a messaging service that allows you to message for free with other Whatsapp users.  What I like about Whatsapp is it's widely used and available on BlackBerry. This app is a great alternative to simple text messages when you want to have a longer conversation, or when the other user, like you, only has access to wifi.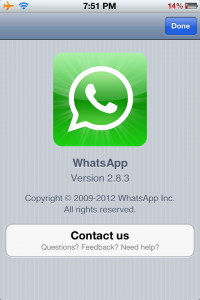 5.  Voxer.  Voxer is a fun app that works like old school walkie-talkies.  As long as both people have downloaded Voxer, you can send and receive short voice messages over wifi.  This is a great option when trying to talk to someone located in another time zone, when the conversation will be fragmented but you would still like to hear each other's voices.  It's also a suitable option when you don't have time to make a phone call or need to multitask.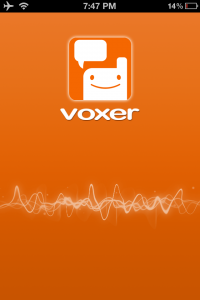 Feel free to comment and let City Gal know which communication apps you can't live without!
Like what you see? Don't forget to like City Gal on Facebook and follow City Gal on Twitter! Also, don't forget to sign up for email updates to get the latest posts delivered direct to your inbox!